Cycling is one of the best ways to explore a new destination. Discovering regions on two wheels lets you go further, faster, giving you ample opportunities to stop and linger in places that interest you, be it a local food market selling fresh produce, a fascinating Roman ruin or an inviting tearoom overlooking a fjord-like loch.
Our great selection of interest-packed cycling holidays are designed to immerse you in the heart of each destination and are completely stress-free thanks to the meticulous turn-by-turn directions from our own Headwater Navigation App. And with your luggage being transported for you on your trip, there are endless possibilities for you to explore at your own pace on your next Headwater cycling holiday.
We've selected some of our favourite cycling holidays closer to home to inspire your next getaway in the UK this summer.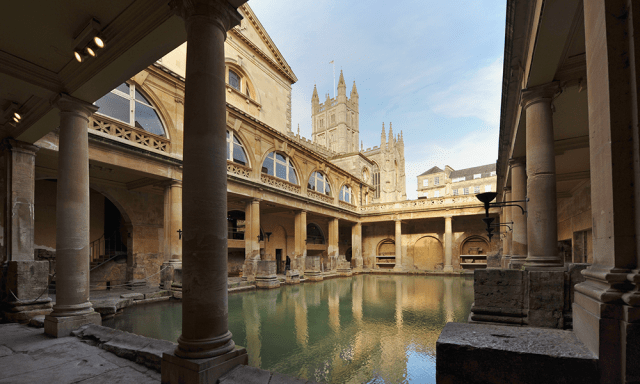 Uncover Britain's fascinating Roman History
Pedalling from Oxford to Bath
Starting in Oxford, "City of Dreaming Spires", the Oxford to Bath Cycle trip takes you along the beautiful Oxford Canal towards the Georgian town of Woodstock situated on the edge of the Cotswolds. After visiting the grand Blenheim Palace Estate, your route veers towards some of the most picturesque honey stone villages in the Cotswolds including Minster Lovell, Burford and Bibury, that the artist and designer William Morris once quoted to be "the most beautiful village in England".
Moving on to the historic coaching town of Cirencester, you'll get the opportunity to see interesting Roman relics and remains that date back to the invasion of Britain by Emperor Claudius in AD 43. Don't miss the chance to wander around the Cirencester Amphitheatre, one of the largest surviving examples from the Roman occupation of Britain.
The Corinium Museum also gives a fantastic insight into what life was like in the Roman town of Corinium Dobunnorum, with thousands of objects on display including key Roman mosaics floors and carvings from the 2nd and 4th century. After cycling through Tetbury and Castle Combe, you'll end your journey in Bath where you can continue your Roman history education by visiting the Roman Baths, a well-preserved thermae (hot baths) whose subterranean caverns were built by the Romans in the 1st century.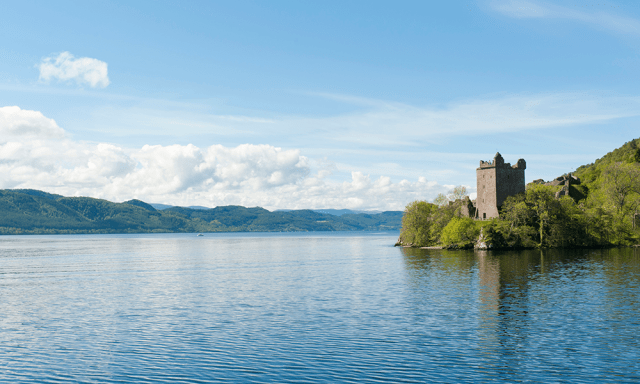 Follow old military roads and literary routes
Cycling through the Scottish Highlands
Very few places in the world stir the imagination and soul quite like the Scottish Highlands. Its mysterious heather-clad moors, tumbling waterfalls and brooding lochs that have sparked international intrigue into the whereabouts of Nessie for decades, only scratch the surface when it comes to describing the region's sheer rugged beauty. So why not enjoy the experience of riding past spellbinding valley views, woodlands and mirror-glass lochs on our Loch Ness and the Highlands Cycling trip?
After cycling down sections of the Caledonian Canal, one of the most fascinating waterways in Europe, you'll veer off to join a network of old military roads that hug the eastern shores of Loch Ness, originally laid down by General George Wade. Built in the middle of the 18th century, these military roads and bridges across the highlands were constructed as an attempt by the British Government to establish order in the highlands during the Jacobite rebellion of 1715.
With magnificent views at almost every turn, these roads see very little traffic making it the perfect cycling route to take in the wild Scottish scenery. After making a well-earned pitstop at the inviting local tearooms along the way, you'll follow in the footsteps of Shakespeare's Macbeth as you ride from Culloden, where Bonnie Prince Charlie saw his hopes dashed in the Battle of Culloden in 1746, on towards Cawdor, where Macbeth plotted his unnatural deeds with the three witches.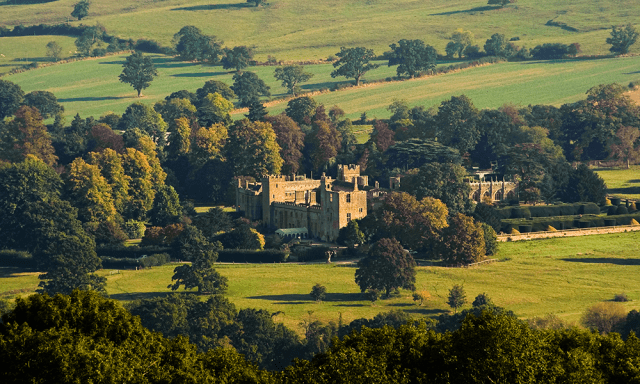 Discover chocolate box villages, castles and National Trust gardens
Riding across the Cotswolds
This summer, why not take the opportunity to explore England's largest Area of Outstanding Natural Beauty by bike? The Cotswolds rolling hill landscapes and honey-coloured villages cover over 2,000km² and stretch across five different counties. The sheer scale of this area gives you endless possibilities to stop and admire the picture-perfect thatched cottages, quaint churches and the peculiar remains of Iron Age hill forts peppered across the Cotswold's storybook landscapes.
On our Classic Cotswolds Cycling trip, you'll visit some of the region's most famous villages, including Bourton-on-the-Water, Chipping Campden and Winchcombe. While in Winchcombe, you'll get to explore the grounds of Sudeley Castle. With former residents including Henry VIII, Anne Boleyn, Lady Jane Grey, Queen Elizabeth I, Richard III and King Charles I, you'll feel like you're retracing the footsteps of past royalty. But that's not all, of all the Tudor castles in England, Sudeley is the only privately owned castle that has a queen buried within its grounds, Katherine Parr, the last of Henry VIII's six wives. Sudeley's gardens are just as impressive, situated on an original Tudor parterre, The Queens' Garden boasts 70 different varieties of roses and spectacular yew trees, that were planted over 150 years ago by Victorian chatelaine, Emma Dent.
On this trip, you'll also get to stop and visit the breathtaking National Trust property, Snowshill Manor near Broadway. Aside from strolling through its beautiful grounds, you can explore inside to find this 16th-century country house packed with extraordinary treasures collected over a lifetime by its 20th-century owner, Charles Paget Wade. From suits of armour and snuff boxes to musical instruments and intricate masks, Wade was fascinated with anything created by the hands of a craftsman.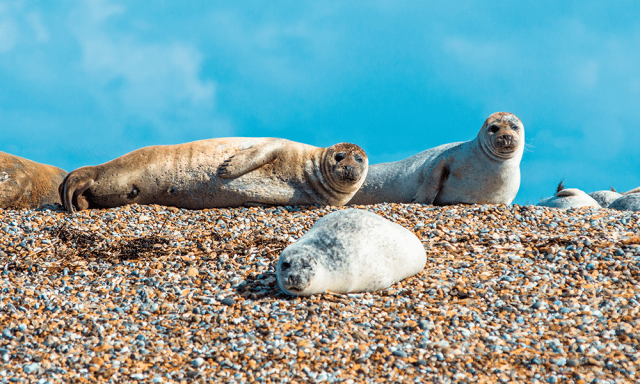 See England's largest seal colony and visit grand country estates
While cycling around Norfolk
With its spectacular windswept marshes, white sandy beaches and fascinating country estates, Norfolk is the perfect place to explore on two wheels. Its well-marked coastal trails and quiet country lanes make this part of East Anglia a paradise for cyclists come summer. On our Contrasts of Norfolk Cycling trip, you'll pass enchanting harbour villages where the buildings are made from a mixture of flint, stone and pebbles, as you make your way past Castle Rising towards the first grand country estate, Sandringham Estate, known as one of the country retreats of Her Majesty the Queen.
Next, it's onto the birdlife-rich Titchwell Marsh Nature Reserve and the country house of Holkham Hall along the Norfolk Coast before continuing to the villages of Morston and Blakeney. Here, you'll be able to book a boat trip at Blakeney Point to see England's largest Grey seal colony. Run by the National Trust since 1912, this beautiful nature reserve is home to playful Common and Grey seals, with over 3,000 pups born each year from early November through to the end of January.
Another historically interesting estate you'll see on your cycling trip is Blickling Estate. Known as the birthplace of Anne Boleyn, the estate also became billets for an aircrew from nearby RAF Oulton during the Second World War. Allegedly, the estate's owner during this time, Lord Lothian, also closely advised Churchill to write the historic letter to Roosevelt that may have changed the course of the war. Today, you can visit the War Museum in the Blickling Estate's grounds that stand as a testament to the men and women who served as part of Bomber Command squadrons and risked their lives completing dangerous raids over Germany.
If this blog has inspired you to pedal the possibilities and look into booking a cycling holiday this summer, why not take a look at our cycling collection here.