Choosing a cycling trip in the UK provides a fantastic opportunity to explore more widely the magnificent blend of cultures and gastronomies that have emerged from an intriguing history of these fabulous islands. Go self-guided with Headwater, and we'll take care of the logistics, providing everything needed to discover these magical places so you can concentrate on enjoying it all at your pace with your loved ones.
Below are three of our most-loved British cycling tours that provide a fascinating insight into local heritage, all with a backdrop of the most delightful scenery and enjoyable cycling trails.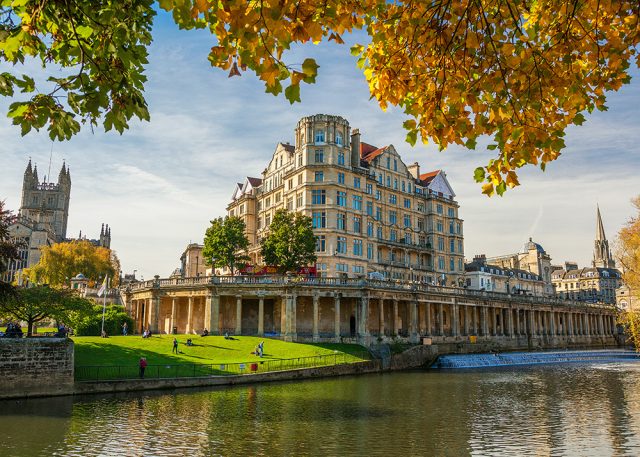 Commencing in Oxford, the 'City of Dreaming Spires', renowned for the oldest university in England, this cycling route follows canal paths out towards some of England's most quintessential villages in the Cotswolds. As you journey from Chedworth to Cirencester and, finally, Bath, there is a wealth of Roman history to uncover, including the stunning mosaics of Chedworth's Roman Villa and the Abbey grounds, site of St Mary's Abbey. With time to visit the region's outstanding estates, such as Blenheim Palace and Highgrove Royal Gardens, and a chance to explore the setting for the film, War Horse, in Castle Combe, this cycling tour is packed with historical and cultural delights.
As the mist settles eerily on Loch Ness, it is easy for the imagination to wander to the legend of its mythical creature. And it's not the only inauspicious character this Highland landscape has created. Our route also guides you to the 14th Century Cawdor Castle, where Shakespeare's Macbeth plotted his menacing deeds. However, it's not all centred around the fictional, as you find ancient ruins, overlooking glassy lochs and revealing battle histories that go back centuries. The region's natural wonders are also a sight to behold, from the 140ft Falls of Foyers to the golden eagles, red kites and red deer that patrol the woodlands. Finish your day with a wee dram of the Highlands' exquisitely produced Scotch Whisky and sit to ponder the awe of this captivating region.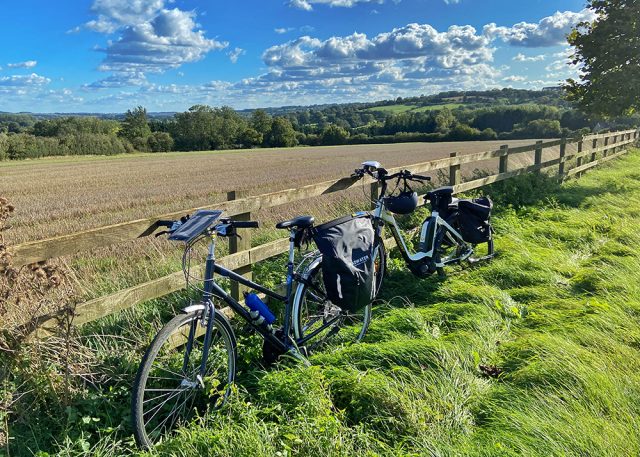 Cycling through England's largest 'Area of Outstanding Natural Beauty', amid the rolling hills are the charming villages of the Cotswolds. Distinctive in their golden-coloured limestone, identified as beautifully British, they provide a cosy base for the end of each day. On this 5-day tour, discover Sudeley Castle with its fascinating Tudor history, including being the resting place of Katherine Parr (Henry VIII's 6th wife). Then wind along the picturesque country lanes coming across an array of village pubs and restaurants that make ideal lunch stops. With a reputation as a foodie destination, maybe sample some local produce, such as the Single Gloucester cheese or Gloucester Old Spot pork, each awarded 'Protected Designation of Origin' status; a perfect end to a charming cycling break.
If these ideas have inspired you to take your first cycling trip, we've made things easy. Each of our self-guided cycling trips starts with fitting you with the perfect bike, as well as a quick briefing to ensure your journey is hassle-free. With many of our holidays offering GPS route navigation, you've no worries about getting lost and can just pedal freely, enjoying what these wonderful trips have to offer.