The UK is experiencing a Staycation boom this year, with increasing numbers of Brits choosing to spend their summers in their home country. In fact, an Airbnb survey revealed that over four in five people (83%) are favouring the allure of British beaches and spectacular natural scenery over the tradition holiday abroad this year.
Reasons for this included avoiding post-Brexit European exchange rates and feeling that the scenery is just as beautiful here as it is out of the country. The most popular option for preferring holidays in the UK was because it's less stressful than going abroad. Here we share our top reasons for leaving your passport behind and enjoying a relaxing activity break in the UK.
1. Everywhere you look there's evidence of the past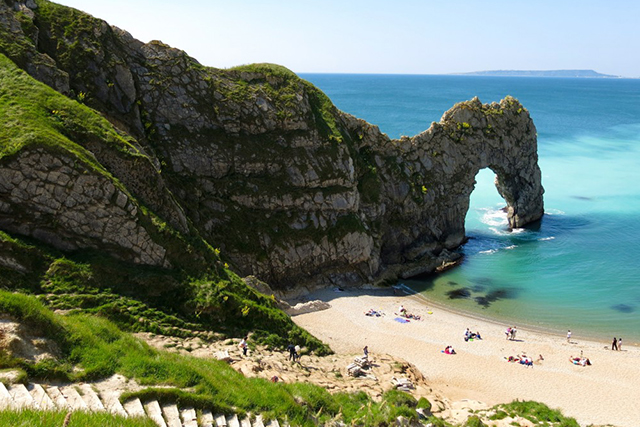 The UK is known worldwide for its wealth of history – from the fossilised remains preserved in Dorset's Jurassic Coast, spanning 185 million years, to the unbroken links between history and folklore in Scotland's Loch Ness. Almost everywhere you look you can find evidence of civilisations past, rich architecture and colourful local stories and legends.
2. The beautiful scenery

You don't have to hop on a plane to enjoy stunning landscapes; right on your doorstep in the UK is an abundance of spectacular natural scenery. Take the Scottish Highlands -their ruined castles, shady forests, tranquil waterways and a huge variety of wildlife are waiting to be discovered. Not to mention the wild and mysterious Loch Ness. There are many UNESCO sites in the UK too, including the Lake District with its outstanding natural beauty, farming and landscapes that have inspired countless artists and writers, and the Jurassic Coast, Dorset, which has a remarkable coastline jam-packed full of fossils. You'll definitely be drooling over Dorset's Durdle Door!
3. Easier travelling involved
No need to worry about checking in online for your flight or arriving at the airport in good time, when holidaying in the UK you can travel at your own pace, whether that's by car, taxi or boat. You're on home soil, so it's a lot easier to get about. You'll also have no problems with adjusting to different time zones or having to arrange transfers.
4. You could catch some summer rays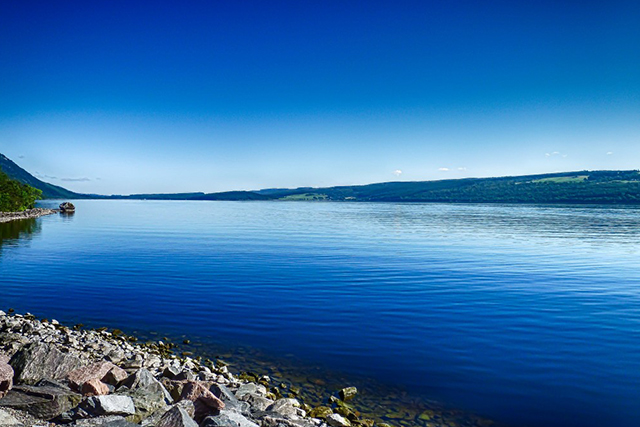 Okay, we all know that UK weather isn't the greatest, with usually only an occasional few bright sunny days a year. But, when the sun does shine here, it shines well! There have been a number of "heat waves" in the last few years, when locals have rushed to the nearest beach to bask in the sun and enjoy the Great Outdoors. And, if like many, you'll be getting about on holiday on foot or by bike, the generally mild UK summer temperatures will ensure that you don't get too hot and are nice and comfortable.
5. There are some fantastic walking and cycling trails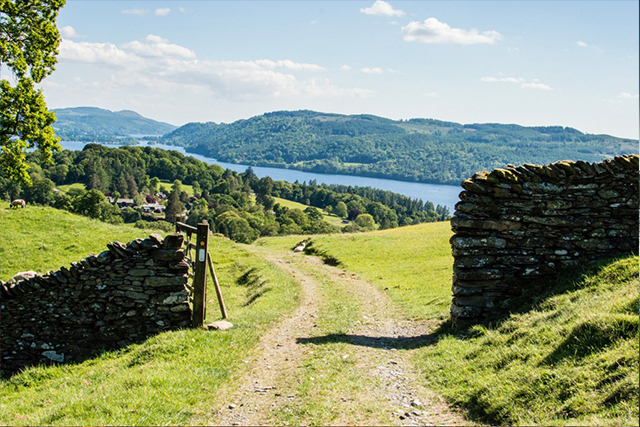 What better way to enjoy the gorgeous scenery mentioned above than by walking or cycling along well-marked paths on carefully planned routes? Dorset's South West Coast Path is divine, and perfect for both short and gentle strolls and long-distance walking, with plenty of tea rooms and pubs en route. For cyclists, you can alternate between traffic-free bridleways and undulating country lanes, with plenty of awe-inspiring scenery along the way. Meanwhile, the Lake District's South Lakes has it all for a walker. Having provided inspiration for writers like Wordsworth, Ransome and Potter, as well as a plethora of artists and poets, you'll explore charming villages, majestic fells and shimmering waters. Along the Cumbria Way trail you can visit two cascading waterfalls, admire the lakes and meet the shores of the pristine Coniston Water. And Scotland's fourth waymarked national long distance walking route, The Great Glen Way, is not to be missed; this scenic route stretches 117km from coast to coast across the Highlands, linking Fort William and the capital, Inverness. Perfect for walking and cycling.
I hope I've provided you with some Staycation Inspiration!