Out of all the spirits in the world, gin has arguably the most storied past. Today, gin is known as a distilled alcoholic beverage that derives its predominant flavour from juniper berries (Juniperus communis) and forms the basis of some of the world's most popular cocktails including the dry martini, the bramble, Negroni and much more.
The styles and flavour profiles of gin differ from country to country and have been mixed with a range of local roots and botanicals in the distillation process to give each brand its own distinctive taste, but it's the juniper berries that set this drink apart.
The ancestral roots of gin trace back to the Dutch drink, jenever, which has a distinctly different taste to the gin we know and love today thanks to the grain-based mash of malted barley and juniper used in the distillation process. So, to show our appreciation of the new expressions of gin appearing all over the globe, we've collected 5 different destinations and their fascinating gin histories to inspire your next holiday cocktail.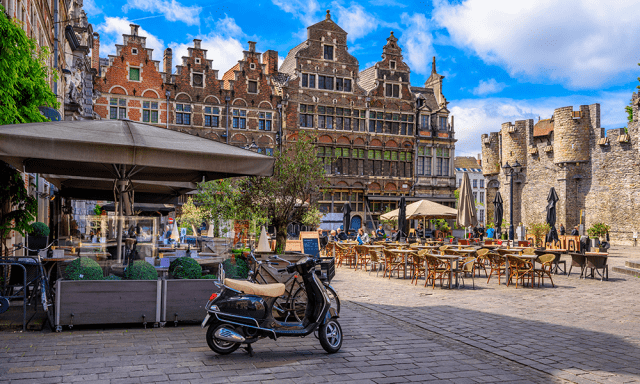 Belgium
The alleged birthplace of jenever
According to the National Jenever Museum in Hasselt, Belgium, Jenever was first produced in Flanders in the 13th century. Although, legend has it, that Franciscus Sylvius de la Boe, a Dutch doctor, created jenever by accident while he was researching a cure for kidney and stomach disorders. Drinks like jenever were originally used for medicinal purposes and proscribed by pharmacists to treat ailments such as gallstones, gout, and lumbago. However, it took another 3 centuries for the first recorded mention of jenever being used as a distilled beverage flavoured with botanicals and juniper to appear in 1552, in a book called Een Constelijck Distileerboec written by Philippus Hermanni.
Swiftly after this, Belgium entered "the Dutch Golden Age", when distilling alcohol developed into a full-scale industry before the government began to levy taxes on its production around 1606. Even the term "Dutch courage" originated during this time when English troops drank jenever for its calming effects before fighting battles against the Spanish during the Eighty Year's War (1568–1648).
Jenever production ramped up over the next couple of centuries and even began appearing in America's pre-prohibition bartender guides. This is until it went underground in 1914 when the Germans confiscated copper pots, which were primarily used to make jenever, for the production of shell casings in WW1 that threatened to wipe out the entire industry.
Despite its turbulent history, jenever can still be enjoyed all over Belgium. On our Cycling from Brussels to Bruges trip, you can take in the world-class art galleries, historical monuments and beautiful parks cycling through the iconic cities of Brussels, Antwerp, Ghent and Bruges.
While you're in the Old town of Ghent, renowned as a UNESCO Creative City of Music, take a pit stop at t Dreupelkot. Located in Groentenmarkt Square near the Leie River, t Dreupelkot is a cosy, 30-year-old drinking establishment that owns over 200 different varieties of jenever gin, from wacky homemade mixtures such as cactus, pepper and ginger to fruity concoctions that remain a favourite among the locals.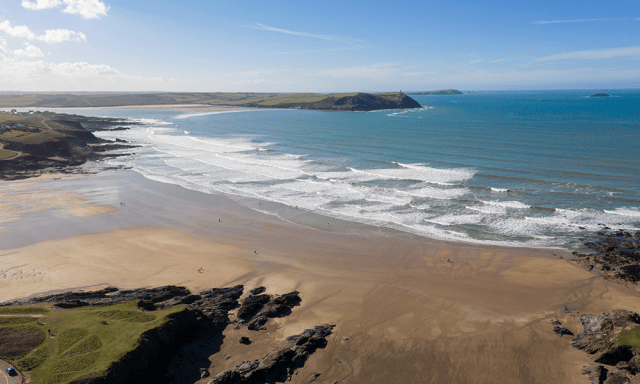 England
Rub-a-dub-dub, gin in a tub
Sharing just as tumultuous a history as the Belgians, the importing of jenever, led to complete debauchery and a rising public health crisis in the UK. When the Dutch monarch, William of Orange, invaded England in 1688, he deregulated distilling in England to earn favour among the aristocracy. During this time, he also imposed a blockade on French imports like brandy, with beer also being heavily taxed. This led to the public drinking inexpensive gin, with some even cutting out the middleman and producing gin in their own bathtubs.
Much of the "backstreet gin" that was produced during this time was barely drinkable, with many people infusing jenever with turpentine rather than the juniper herb. It did, however, pack a punch. With "gin and gingerbread" stalls popping up along the frozen River Thames, the city's dodgy gin consumption skyrocketed and ultimately helped to transform the poorest streets in London into huge, rowdy, crime-ridden mobs.
Luckily for us, time moved on as Aeneas Coffey, a French-born Irishman, introduced a new still that revolutionised jenever production in 1830, making it taste more like the gin we drink today.
Coffey's still made gin cleaner and purer than ever before, which helped to bring about the birth of famous brands such as London Dry Gin and Plymouth Gin – a favourite among the British Royal Navy during WW2. With gin distilleries popping up all across the UK over the last couple of decades, you're spoilt for choice when it comes to choosing one to visit.
On our Walking in Cornwall trip, you can enjoy peaceful strolls towards the beautiful beaches of Polzeath and Daymer Bay, visits to the Fowey Estuary and the charming Lost Gardens of Heligan, but you'll also have plenty of opportunities to try the region's traditional Cornish fare and delicious gins in their distilleries.
We'd recommend booking a tour of Tarquin's Cornish Gin Distillery, a fantastic micro-distillery that's housed in a converted cow shed located on a hilltop overlooking the Wild Cornish Coast. The self-taught distiller, Tarquin Leadbetter, has created 12 delicious craft gin varieties from British Blackberry Gin with wildflower honey to Seadog Navy Dry Gin with coriander and cinnamon – a must try tipple when you're visiting Cornwall.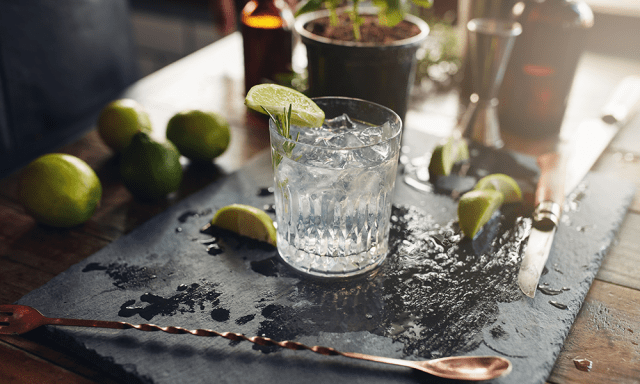 Spain
Where gin and tonic is the nation's favourite
Spain, believe it or not, are the world's biggest consumers of gin. In most bars across the country, you'll find extensive gin menus ranging from traditional Dutch-style jenevers and classic London Dry Gins to exotic premium gins that contain a dazzling array of interesting botanicals.
Spain can also rival the British for their love of a good gin and tonic. Legend has it that back in the 17th century, the Countess of Cinchona, the Spanish wife of the Viceroy of Peru, fell ill with malaria. To save the countess, the Quechuan tribal healers and Jesuit priests brought her the bark of an Andean tree, a "fever tree" to help relieve her fever with a concoction mixed with clove and rose-leaf syrup. The Countess of Cinchona praised the tree for her miraculous recovery and brought the bitter quinine water back to Europe. The rest is history when it comes to the Spanish love for gin and Fever Tree tonic.
Gin and tonics are something of an art form in Spain. Most Spanish bartenders serve their gin with a small splash of tonic water and decorate the "Copa" (a large balloon glass) with a garnish of star anise, nutmeg, peppercorns, and mint leaves.
In Southern Spain, a popular gin you may find is Tanqueray. Charles Tanqueray originally founded the Tanqueray distillery with his brother in London in 1830, and it's believed that on his travels to the sun-drenched groves of Spain in the 1860's that he was inspired to combine his gin with the bittersweet Sevillian oranges. The Tanqueray Flor de Sevilla has delightful tasting notes of orange, juniper, vanilla, and spices for a zesty finish, perfect for balmy Spanish summer nights.
Try this thirst-quenching drink for yourself during our Cycling in Andalucía Seville to Cadiz trip that takes you on a two-wheel adventure from the orange-lined streets of Seville, past sunflower plantations and the river Guadalete to the ancient city of Cadiz.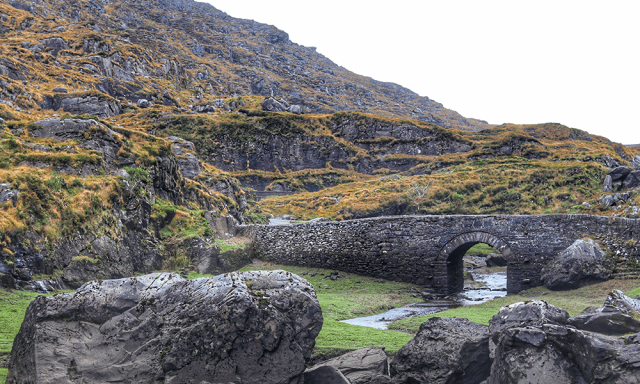 Ireland
The emergence of new gins with a sense of provenance
Gin may have originated in Belgium, but there's a gin craze that has been gaining momentum in the Emerald Isle over the last few years. This may be thanks to a new breed of gin distillers who are not afraid to experiment when it comes to creating unique new products. For example, Galway Gin, a distillery on the west coast of Ireland has started producing their gin with dillisk, a type of seaweed completely native to the area.
However, distilling gin is nothing new. Even though Ireland is mostly renowned for its world-class whiskey, gin has been produced for centuries since Cork Dry Gin opened its distillery doors in 1793. However, it's thought that many distilleries took to producing gin as a stop-gap while they patiently waited for their whiskey to mature. Nevertheless, gin is now one of the fastest-growing spirits among Irish consumers, with Drumshanbo Gunpowder Irish Gin, a quirky combination of Asian botanicals and gunpowder tea, being one of the most popular, up-and-coming brands.
On our Walking and Cycling the Wild Atlantic Way trip, you can visit another thriving distillery that is branching out into the Irish gin market – the Dingle Distillery. Known for creating "the water of life", their magnificent single malt whiskey, the company are now producing delicious gin fusions, using hawthorn, fuchsia, rowan berry from the mountain ash trees, bog myrtle and heather for an authentic taste of the Kerry landscape.
After a scenic boat trip through the three Lakes of Killarney and cycling through the stunning Gap of Dunloe, you will spend a lovely 3-night stay in Dingle, where you'll have plenty of opportunities to enjoy traditional Irish music in country pubs and book a gin tasting in the Dingle Distillery.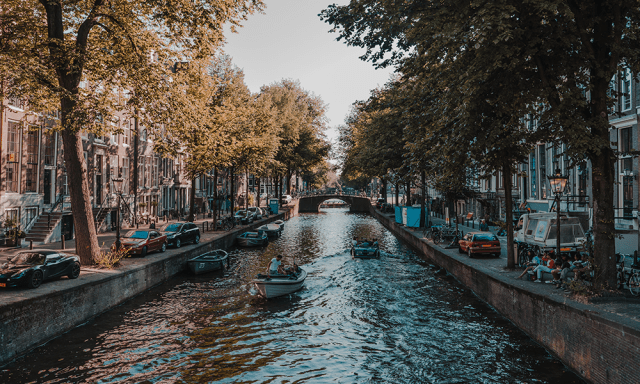 North Holland, Netherlands
Where jenever tasting rooms reign supreme
Jenever has been known as Holland's national spirit since the 17th century. Rumour has it that the Dutch people have the same amount of words for "jenever" as the Eskimos have for snow.
When travelling through Holland you may find it called Hollands, genever, genièvre and peket, but it's all the same juniper-flavoured traditional liquor. However, the Dutch do like to mix things up when it comes to how they drink jenever. One of their personal favourites is mixing jenever with beer that's comically known as a kopstoot (headbutt) or duikboot (submarine). The more traditional types like it served in full shot glasses taken straight from the freezer.
When travelling in Holland why not try the national spirit for yourself at authentic jenever tasting rooms, (known as a proeflokaal) in Amsterdam? You'll find that most of these tasting rooms dotted around Amsterdam's Centrum can be easily located on foot or by bike.
One of our favourite "proeflokaal's" you can visit on our Pearls of Holland Cycling trip is De Drie Fleschjes. Claiming to be the oldest tasting room in Amsterdam, their impressive records date back to 1650. They also have a 50-barrel drink organ (drankorgel) which isn't very common in many other Dutch tasting rooms due to lack of space. This is a great place to soak in the rich heritage of jenever after a day exploring Amsterdam's UNESCO World Heritage canal ring area on a Headwater holiday.
If this blog has inspired you to try some of these delicious gin infusions on your next holiday, take a look through our gastronomic holiday collection here.