From peaty, caramel flavours of single malts to spicy, dry rye whiskies, each distillery across the United Kingdom has its own unique flavour palate. Influenced by their environment, access to local ingredients and their choice of distillation and maturing processes, UK whiskies offer a remarkable variety of tastes that cater to every kind of refined palate, from complete beginners to whisky lovers. The preferable spelling of this famous spirit also differs depending on what country the drink is distilled. In Ireland and America, they spell whiskey with an "e", whereas major producers in Scotland, Canada, India and Japan label their bottles as "whisky". The theory as to why there are alternatives spellings remains somewhat of a mystery that surrounds efforts from the Irish to differentiate themselves from their competitors, but regardless of its spelling, the spirit remains one of the world's favourite drinks. So, we've collected a few of our favourite distilleries across the UK, to get you dreaming of your next whisky tasting when we're able to travel once more.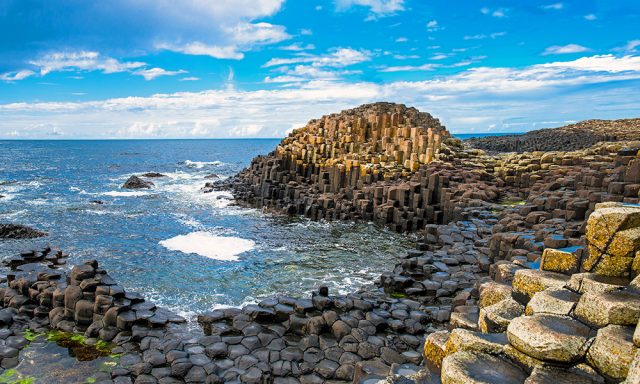 Taste "the water of life" at Bushmills
The Anglicisation of the word "whiskey" derives from the Gaelic phrase, "Uisce Beatha", meaning "Water of Life". So, it comes as no surprise that the Irish love their whiskey. Irish Whiskey is rumoured to be one of the earliest distilled drinks in Europe and continues to be a strong tipple of choice to enjoy on the Emerald Isle.
"Forged in the footsteps of legendary Irish giants", Bushmills Whiskey is one of the world's most recognisable whiskey brands, and for good reason. This site is home to the world's oldest licensed whiskey distillery. Official distillation records stretch back to 1608, and over 400 years later, this storied whiskey is still being made with the same traditional methods and outstanding craftsmanship that has been passed down from generation to generation. Aptly named after the "River Bush" that begins in the Antrim Hills and flows into the Atlantic Ocean at Portballintrae, and a mill that was powered by the river, Bushmills still collects the fresh water from a tributary of the River Bush for their distillation process to this day.
Take the opportunity to sample the original Bushmills Whiskey for yourself at The Bushmills Inn while on our Antrim Coast and Glens Walking trip. Aside from visiting the spectacular nature reserves of Glenariff and Slieveanorra, the Giants Causeway, Dunluce Castle and Rathlin Island, Aside from visiting the spectacular nature reserves of Glenariff and Slieveanorra, the Giants Causeway, Dunluce Castle and Rathlin Island, you can arrange an optional excursion to tour the Bushmills Distillery. With the traditional Bushmills Inn and stables dating back to 1608, the Bushmills Village is the perfect place to try a glass of their finest Irish whiskey and settle in for an evening of swapping travelling tales around a wood-burning stove. With a herb and blossom aroma to the nose, Bushmills offers the taste of salty butter, sweet vanilla cream and citrus on the palate. The whiskey is known for its malty finish with notable hints of ginger and cardamom on the tail.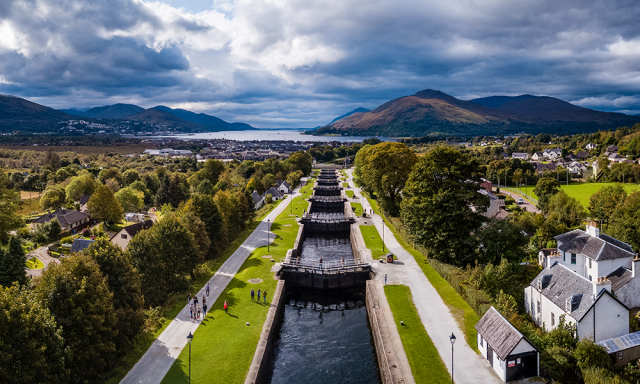 Visit one of the few remaining Scottish Highland distilleries in the 'Black Isle'
Renowned the world over for their whisky production, you're spoilt for choice when it comes to choosing a distillery to visit in Scotland. Along the River Spey (Speyside), you'll find world-famous distilleries such as Glenlivet, Glenfiddich, Cragganmore and Ballindalloch, while in the Scottish Highlands the distilleries of Glenmorangie, Glen Mhor & Dalmore also offer brilliant places to sit down, sip and truly appreciate Scotland's rich whisky heritage. However, after you've explored the waterside towns of Fort Augustus, hilltop castles and cosy traditional pubs on our Loch Ness and the Caledonian Canal Walk trip, why not take a 20-minute detour by car (or taxi) when you're in Inverness to another noteworthy distillery – the Glen Ord Distillery.
Founded in 1838 by Thomas Mackenzie, Glen Ord is one of few distilleries remaining in the region known as 'The Black Isle', located in the Highlands of northern Scotland and is the largest distillery on the North Coast 500. Known for its fertile lands 'the Black Isle' is coated in a rich dark loam that gives the barley grown in this region a unique flavour. The fresh local water collected from Loch nan Eun and Loch nam Bonnach combined with the local barley help to create a flavoursome roundness in every bottle of Glen Ord Single Malt Whisky. The Glen Ord Distillery is a great place to spend the entire afternoon, as it also gives you the opportunity to visit the clan Mackenzie castles dotted around the area, including Kintail, Brahan and Eilean Donan before or after your tasting.
While you're there, we'd recommend trying the Glen Ord Single Malt 12 years old 2007. Released as part of the Mey Selections, which was a series supported by Prince Charles, this Highland single malt offers notes of barley sugar, grapes and crème caramel. Tasting of winter fruit crumble and vanilla cream the whisky leaves an oily nuttiness and ginger spice finish.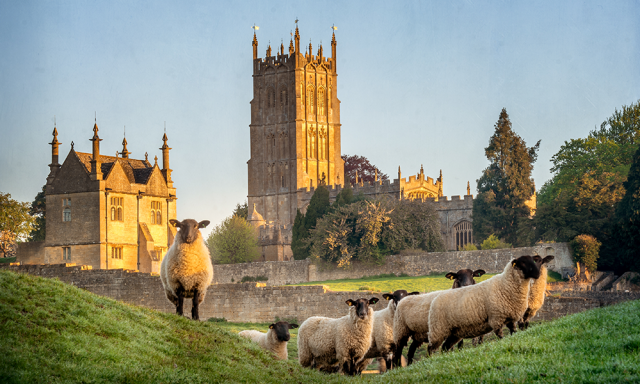 Raise a glass to the first distillery in the Cotswolds (AONB)
Established in 2014 by Daniel Szor, the charming Cotswolds Distillery is nestled in the Warwickshire countryside and is the first and only full-scale distillery you'll find in the Cotswolds Area of Outstanding Natural Beauty (AONB). Using only the best local ingredients, they specialise in crafting world-class spirits and liqueurs including the award-winning Cotswolds Single Malt Whisky. The first-ever whisky to be distilled in the Cotswolds, their premium Cotswolds Single Malt Whisky is made from 100% floor-malted barley and is left to mature for at least 3 years in their first-fill ex-Bourbon barrels and reconditioned red wine casks which gives their whisky a rich, fruity finish. When asked about how they've created such a premium spirit, after winning two IWSC gold medals for its Flagship and Founders Choice whisky, Szor was quick to say, "It's kind of a testament to our way of looking at whisky…if you have good ingredients, sound process, really hard-working folks and good protocols, you end up making good whisky."
On our Classic Cotswolds Activities trip, you'll get the opportunity to visit places of great historical interest from the Saxon and Jacobean to Medieval eras, including Broadway, Guiting Power and Chipping Campden. While you're in the enchanting small market town of Chipping Campden, why not take a 20-minute taxi ride to the Cotswolds Distillery for a whisky tasting and tour of the grounds? Sit down and enjoy their award-winning Cotswolds Single Malt Whisky neat over a crackling fire and a good book. With notes of honey, butterscotch and light fruits on the nose, the whisky reveals a strong taste of tannin-rich malt and caramelized Seville orange marmalade on the palate. The finish is long and leaves the flavour of dark red fruits and a hint of treacle, making it the perfect accompaniment to have with smoked cheeses and roasted meats.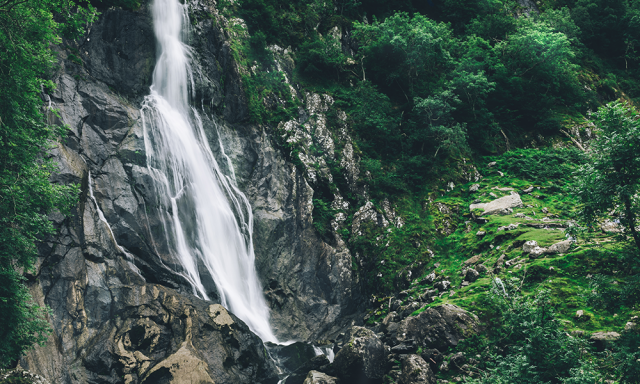 Take your time to enjoy "the spirit of North Wales" at Aber Falls
Just a stone's throw away from Rhaeadr Fawr, the spectacular Aber Falls waterfall that marks the gateway to Snowdonia National Park, lies the Aber Falls Distyllfa Whisgi (Whisky Distillery). Opened initially as a slate works at the beginning of the 19th century, the 6,000 sq. ft site quickly transitioned into a margarine factory during the world wars, before it was lovingly restored into one of the first distilleries in North Wales. Committed to quality and premium taste, the Aber Falls Whisky Distillery works with local farmers in the National Farmers' Union of Cymru to source authentic Welsh malted barley, while pairing it with fresh Welsh spring water from the beautiful banks of the Menai Strait.
With their surroundings offering the ideal place to create quality spirits, their team also shows flair and passion when it comes to the art of distilling. At Aber Falls, all distillation occurs in their large copper stills, while maturation takes place in specially selected American oak bourbon, virgin oak and Spanish sherry wood barrels. Currently in the process of producing single malt and rye whiskies, James Wright, Managing Director at Aber Falls Whisky Distillery comments, "Not only do we want to put Wales on the world whisky map, but we also want Aber Falls to be the home of innovative whiskies. As such, we are continually experimenting with everything from different types of grains through to our cask selection, in order to deliver new and interesting flavour profiles for whisky lovers."
With their first batch of single malt whisky ready for release in spring 2021, it's a great time for you to look into booking ahead on our Walking the Welsh Highland Railway trip, to be one of the first to try their 3-year-old aged whisky when lockdown eases. Taking in the most spectacular peaks and idyllic lakes the National Park of Snowdonia has to offer on this trip, heading to the Aber Falls Whisky Distillery for a tasting after a long day hiking may be the perfect way to end your day.
If our round-up has inspired you to discover some of the UK's finest whisky distilleries, why not take a look at our full collection of UK Walking and Cycling Holidays so you can combine a great whisky tasting with a relaxing holiday when it's safe to do so.