Holidays in Madeira
Captain James Cook, who famously visited the island back in 1768, described Madeira as the 'recipient of nature's most liberal gifts' and he wasn't wrong. Some liken Madeira to a 'floating garden', as it has plants from all over the world, including Eucalyptus and acacias brought in from Australia, bright red poinsettias from Mexico and flamingo flowers that are native to Ecuador and Columbia. If you're looking to book a Headwater holiday when the island is ablaze with colour, we'd recommend going in in the 'blossom months' of spring and autumn.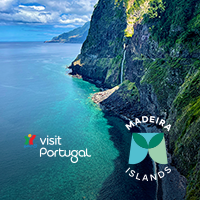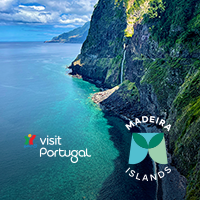 Aside from its flora, Madeira is also home to fascinating fauna too, which makes this tropical island a haven for birdwatchers. With over 350 species, you may be able to spot the Cabrera's blackbird, Canarian kestrel and the Madeiran firecrest on our walking holiday in Madeira.

A visit to this Portuguese paradise presents a great opportunity to discover the island's flower-lined Levada's - a unique network of water channels on our Marvels of Madeira Walk . With its mild winters and gentle, balmy summers, Madeira is the perfect walking holiday destination year-round.
On this trip, you'll enjoy walks to the Sao Jorge parish church, the vibrant Parque das Queimadas and the magnificent waterfall at Cladeirao Verde, you'll also spend time tucking into local delicacies in Santo de Serra's lively square. Next, you'll explore trails in the Ponta de Sao Lourenco's Nature Reserve and enjoy breath-taking views in Cabo Giro, overlooking the Atlantic. And no holiday to Madeira is complete without a visit to Funchal's bustling Mercado dos Lavradores. We'd recommend purchasing local chocolates, bonbons and the island's famous fortified wine, as they make the perfect mementoes to take home.
Read more▼