When discovering hidden gems closer to home, you can't deny that one of the best ways to enjoy the unique local flavours each part of the United Kingdom has to offer is by tucking into regional delicacies and tasting their freshly poured pints. From bitter pale ales and chocolate-coloured stouts to crisp, refreshing lagers, it's safe to say we're all eagerly anticipating the time when we can go back to our favourite haunts and try locally brewed beers while swapping travelling tales. But until that time comes, we've collected some of the tastiest tipples we've tried across England, Scotland, Wales and Northern Ireland to inspire your first getaway once lockdown eases.
Along with sharing some of his favourite pints below, our Head of Headwater Product, history buff, and beer enthusiast, Christian Locke, is taking our customers on a virtual journey to some of the most spectacular castles across the UK while also touching on the most refreshing ales and ciders you can taste along the way. If you would be keen to join our travellers on Wednesday 10th February at 5pm GMT, click here.
Try Cornish bottled beers from nuclear bunkers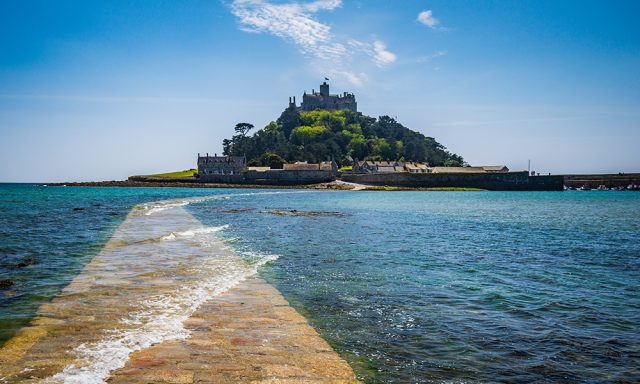 Peppered with historical landmarks, pastel-coloured fishing villages, renowned galleries and some of Britain's most magnificent countryside, the southernmost tip of our British mainland has a lot to offer, including a delightfully quirky and refreshing selection of Cornish beers. Boasting more breweries per head than anywhere else in the UK, you're spoilt for choice when it comes to choosing that perfectly poured pint in the Celtic Kingdom of Cornwall.
We're dreaming of getting back on our Walking the Lizard Peninsula trip, to wander along the cobbled causeway over to the famed civil parish of St Michael's Mount, while also taking on exhilarating walks to Chun Castle, Mullion Cove and Kennack Sands. After spending days exploring the majestic Cornish coastlines, there's nothing like unwinding with a local brew in a cosy tavern. Some of our favourites come from the collection of Cornish Lizard Ales. Made in an old nuclear bunker at Pednavounder on the Lizard Peninsula, these beers capture the true flavour of Cornwall, as they are brewed from water that's filtered by the rare serpentine bedrock of the Lizard. We'd recommend trying their Lizard Bitter, a smooth nutty-brown beer, that combines rich malt, aromatic Goldings, and Styrian Goldings hops.
Raise a toast to Nessie in the Scottish Highlands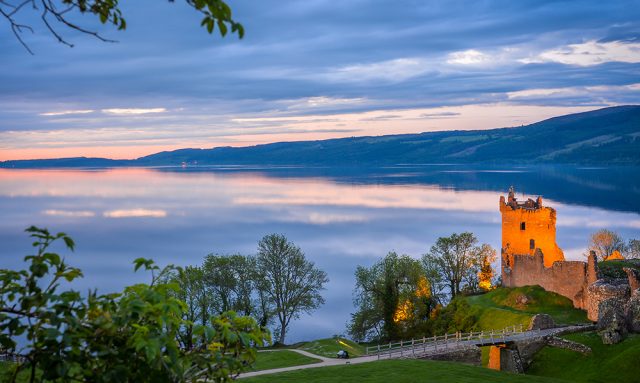 Nothing stirs the soul, imagination, and thirst like exploring the mysterious landscapes around Loch Ness by bike. As soon as we can travel again, we're looking forward to getting back to exploring the wild Scottish Highlands. On our Loch Ness & the Highlands Cycling trip, your self-guided route winds along the Caledonian Canal. Following old military roads laid down by General Wade, you'll reach Fort August, where you can stop to try local ales and Scottish whiskies, and if you're lucky, be serenaded by fiddles with an impromptu music session over a crackling open fire. After cycling past brooding lochs, and cascading waterfalls, that inspired the famous Scottish Poet, Rabbie Burns, it's on towards Fort George and Inverness Castle. End your adventure by exploring the spectacular grounds of 14th Century Cawdor Castle, the setting for Shakespeare's Macbeth.
You may not get an audience with Nessie, the legendary monster that lurks in the murky depths of Loch Ness, but trying a refreshing glass or two of "Nessie's Monster Mash" from the Cairngorm Brewery is the next best thing. Based in Aviemore deep in the Scottish Highlands, the company pride themselves on brewing traditional ales with a fresh, new twist. The mahogany coloured bitter, offers a toffee malt aroma and taste notes of caramel, orange peel and raisins that give it a satisfying fullness of flavour.
Enjoy a "Pint of Brains" in Wales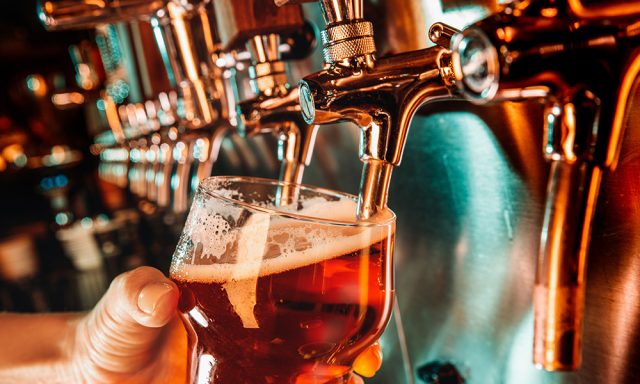 Another coastal path we want to return to is the southern section of the Pembrokeshire Coast National Trail in Wales. Dotted with medieval fortresses, Norman castles and ancient cliffside chapels like Pembroke Castle, Manorbier Castle and St Govan's Chapel, our Pembroke to Amroth Walk makes for incredibly scenic hiking, allowing you to delve into the fascinating history and folklore of Wales. An additional slice of the country's history lies in its rich independent brewing heritage. However, over the past couple of years, Wales has seen a brewing renaissance with dozens of new Welsh Breweries producing a huge selection of ales that use local natural ingredients and flavours, like The Purple Moose Brewery, a '40-Barrel' micro-brewery based in the historic harbour town of Porthmadog, who use Welsh mountain water to create their refreshingly crisp Cwrw Eryri, (Snowdonia Ale).
If you're looking for a more traditional bitter, they come no better than a "pint of Brains" made in Brains Brewery in Cardiff. Standing the ultimate test of time, this independent, family-owned brewery have been making Brains Bitter since 1882. So, it comes as no surprise that it's their biggest selling cask ale, with an estimated 12 pints sold every minute. Take some time to enjoy this well-balanced, rich amber-coloured beer, with its subtle flavour of fine pale malt and fruity pear drop notes, it's the perfect pint to whet your whistle after long walks along the Welsh coastline.
Taste beer made from spring water on the Antrim Coast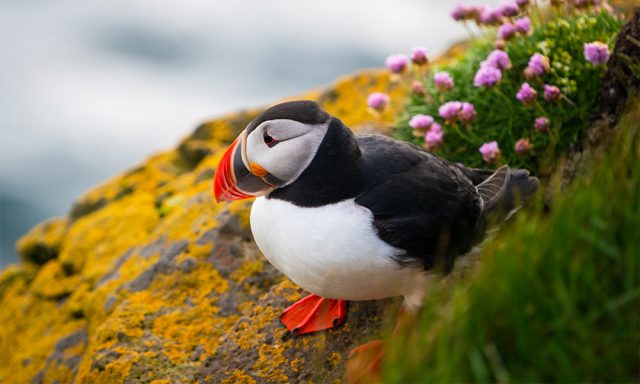 Steeped in Irish folklore and legends of giants Fin McCool (Fionn Mac Cumhaill) and Benandonner, the mythical allure of the Antrim Coast has been bringing travellers to its storied shores for centuries. With its fascinating hexagonal columns in the Giants Causeway, panoramic ocean views from the famous Carrick-a-Rede bridge and the ruins of Dunluce and Kinbane Castles, there are plenty of gems to discover on our Antrim Coast and Glens Walking trip. But there's also something to be said about the world-renowned Irish whiskeys and the dynamic flavours of local ales that give you a true taste of the Antrim Coast.
Once you've completed your tasting tour of Bushmills, the world's oldest licensed whiskey distillery, it's time to get acquainted with the fresh ales produced from the small, family-run brewery, Glens of Antrim Craft Ale & Beers. Located just across the shores from Rathlin Island, the beers are crafted using spring water and natural ingredients for a well-balanced finish. After spending the day spotting seal colonies, puffins, guillemots and razorbills on Rathlin Island, why not try the local Rathlin Red beer in one of Ballycastle's cosy traditional pubs along the coast? This superb Irish craft ale is bright coppery red and has dark malts with distinctive notes of bitter caramel and nuances of dried black cherry, that makes it perfect for pairing with meat and cheese.
If these local tipples have inspired you to find out more about the fantastic casks you can try across the United Kingdom why not click here to join our virtual tour of Castles and Casks with Head of Headwater Product, beer and history enthusiast, Christian Locke on Wednesday 10th February at 5pm GMT?