Escape and recover from the Christmas rush with Headwater
Headwater's self-guided activity holidays are the perfect escape from the seasonal rush. In the lead up to Christmas, it can be a struggle to find time for yourself. We barely notice the glittering lights of the High Street as we wade through shopping carts and crowds in search of the perfect gift. Manic evenings are spent wining and dining with those we love (and those we love less).
The festive season is thrilling, but it is exhausting too. This week, Black Friday is having its moment, with unconvincing discounts on overly expensive gadgets. But we'd like to slow the pace down and focus on the important things in life.
Headwater holidays are a contrast to the everyday, so we felt we'd take an all-together different approach to Black Friday. Say hello to 'White Thursday'. We've handpicked a selection of idyllic trips which we are confident will help you to escape and recover from the Christmas rush… and they all have one striking colour in common.
The best places for… dazzling white villages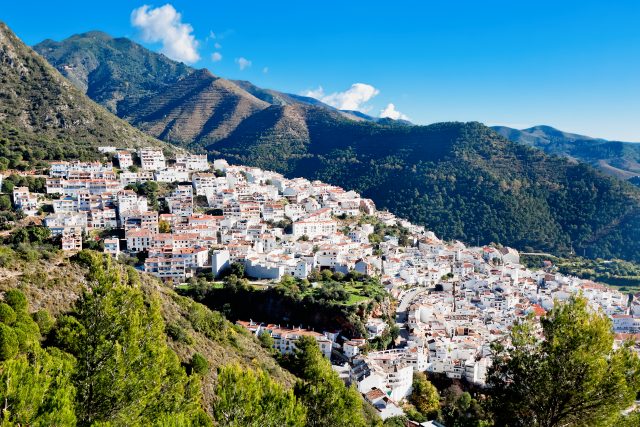 When it comes to enchantingly white places, none are quite as beautiful and beguiling as the humble limestone Trulli houses scattered all across the Puglia region. While Cycling the Heel of Italy, we journey through the lush Valle d'Itria, taking in the breath-taking cultural landscapes of the south, passing Alberobello's white-tipped trulli houses on your way to Ostuni. Boasting beautiful coastal views, the route takes us through the famous wine town of Locorotondo, regarded as one of Italy's most stunning villages. After sampling some of the local sparkling white wine, we cycle towards the white city of Ostuni, affectionately coined 'la città bianca', famous for the dazzling effect of its whitewashed houses. If you'd like to discover this enchanting area on foot, our Self-Guided Walking in Puglia and Matera allows you to discover the lush Itria valley from a different perspective.
Should you want to enjoy some sizzling tapas in a gorgeous backdrop, the Moorish white villages of Andalucía are a must. Nestled in between fragrant olive orchards, explore the enchanting white village of Sedella that boasts beautiful Roman terraces and ample opportunities for views to Maroma – the highest peak in the region.
The best place for… white wine and bubbles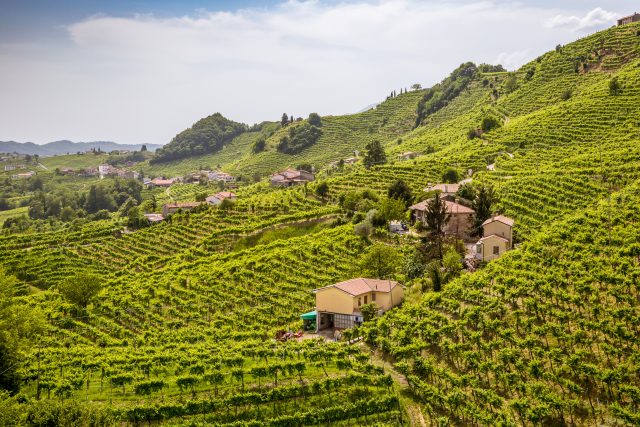 If you're on the search for award-winning bubbles, look no further than the Prosecco hills – the very heart of Italy's pearl wine culture. On our Taste of Prosecco Cycling, we pedal towards Bassano Del Grappa to enjoy a Grappa tasting before we head to Valdobbiadene, the capital of Prosecco. While there, take a well-deserved break at the famous Osteria senz'Oste tavern where you can try some of their local wines and specialities.
Should you wish to pair your whites with delicious goats' cheese, we'd recommend heading to the Loire Valley in France for a truly gastronomic experience. Classic pairings include Crottin de Chavignol with Sancerre white wine and Sainte Maure de Touraine cheese with a crisp and zesty sauvignon blanc. On our trip, sit back and unwind after a day of sightseeing with one of our favourite sparkling whites in the region – Crémant de Loire. Or if you're in the mood for something a bit sweeter with notes of peach, try the Chenin blanc wine that's perfectly paired with the Fricassée d'Anjou. This dish includes poached chicken topped with button mushrooms and pearl onions, served in a deliciously creamy white wine sauce.
The best place for… glistening white snow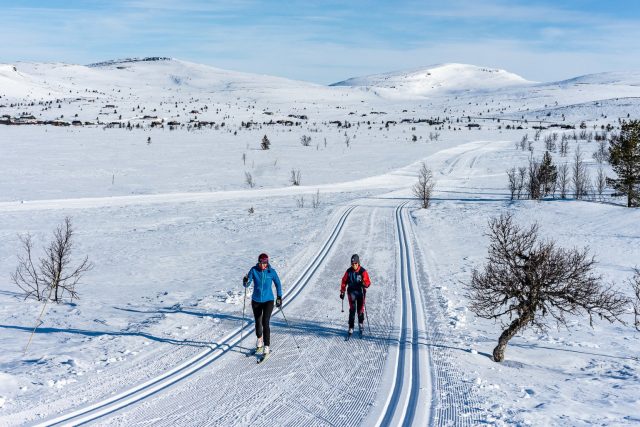 Looking for cosy nights in by an open fire this Christmas – we've got the perfect winter wonderland escapes that are sure to get you in the festive spirit. If you're wanting to ski across dramatic landscapes with spectacular gorges, pretty fells and snow-capped peaks as your backdrop, our Cross-Country Skiing at Venabu in Norway ticks every box. Offering dog sledding, snowshoeing and ice-fishing for the kids, you can also enjoy some proper 'winter warmers' with hearty, homemade Norwegian cuisine each evening.
For some of the prettiest and most extensive cross-country skiing and walking trails in Europe, our trip to Leutasch doesn't disappoint. Frequent host for the Winter Olympics, and the World Cross Country Ski Championships, there are challenging routes for those that want to up their skiing skills. However, with gentle plateau trails and peaceful valley runs, this region is also perfect for all mixed ability skiers. Enjoy active days on horse-drawn sleigh rides, tobogganing and curling during your visit, while in the evening, look forward to unwinding in 4-star Hotel Hubertushof, that boasts a whirlpool bath, saunas and additional beauty treatments and massages, if you really feel like indulging.
The best place for…white sand beaches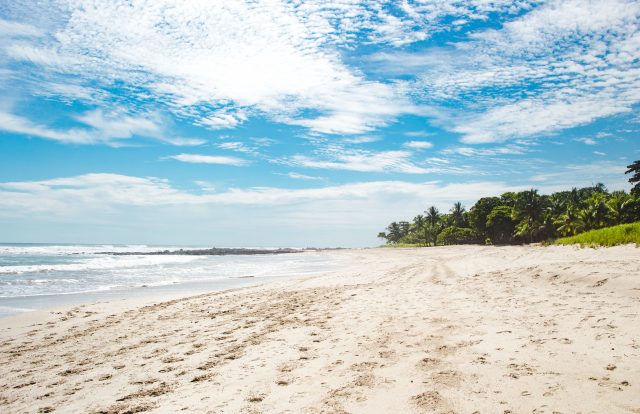 If you're looking for something a bit more exotic, why not discover the floral vistas and unique biodiversity of Costa Rica for a truly exotic destination. With selected departures from 11th January 2020, you can escape the winter blues and enjoy temperatures of around 27 degrees. On our Costa Rica Wildlife Walk, it's common to encounter three-toed sloths lounging in the tree canopies, red-eyed tree frogs and if you're lucky, Keel Billed toucans, while scarlet macaws sore overhead. On this journey, discover the world famous Monteverde Cloud Forests, enjoy traditional Costa Rican lunches cooked on wooden stoves and travel by boat through the Cano Negro Wildlife Refuge, with stop offs at indigenous villages.
If you're looking for something closer to home, we'd recommend heading to Sicily to visit its famous white sand beach of San Vito Lo Capo. With its turquoise seas, coral-lined grottos and unbelievably soft sands, Sicily makes for the perfect getaway out of peak season. For a bit of peace and tranquillity, this region delivers, whether you want to discover the 2,500-year-old temple at Segesta, relax in the charming hotel in Marettimo, lounge in the pool or in the jacuzzi overlooking the Mediterranean Sea.
No matter how you choose to escape or recover from the rush of the festive season, the whole team here at Headwater wish you a very merry Christmas. We're dreaming of a white one!