Name: Robert Molnar
Job title: Head of Ski School and Guiding
Length of time working for Headwater: 12 seasons
Length of time as a skiing instructor: since 2004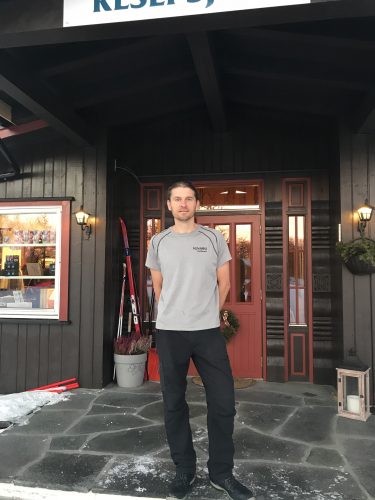 What's the best thing about living in this snowy wilderness?
I find it very peaceful and calming.
What do you enjoy most about teaching guests how to ski in such a lovely setting?
I enjoy it when people can connect to this peace and enjoy learning and being in this wonderful setting.
Have you always lived here?
No, I have lived in many places around the world. Venabu is really close to my heart – maybe the last 12 seasons I had here describes this connection.
What tips would you give to beginner cross-country skiers?
Less thinking , more feeling.
What equipment/clothing do guests need to bring with them?
Layering is important – good warm hat, warm mittens/gloves, warm socks (woollen maybe), thermal leggings and top, trousers and a jacket, maybe a buff for really cold days. We should all remember it is an outdoor experience – we will see what works for each individual. Bring more kit as a base.
What do you do when the peak winter season is over?
I work as a mountain guide/leader for the summer months as well.
What would you say to people considering visiting Venabu to persuade them?
See it for yourself – it is a wonderful place.
Why do you think your guests love the region so much?
It is a beautiful setup – perfect for all levels. The trails are so easy around the hotel and the more experienced you are the more areas you can discover further out.
Describe Venabu in 3 words…
Family, service, nature.
What is your favourite 'not to be missed' activity except cross-country skiing?
Snowshoeing.
Describe your perfect day in Venabu.
Having a full day with a group of really enthusiastic beginners on their first day of cross-country skiing.
Robert works for the Venabu Fjellhotel and guides Headwater customers on the Cross-Country Skiing at Venabu trip.