Less than a four-hour flight away from the UK, Madeira is a Portuguese archipelago of islands located 520km off the north-west coast of Africa. Its temperate climate provides year-round sunshine. The exotic colours of the flowers stand out from among the rich blue seas and the emerald green vegetation, making it a haven of natural beauty. In fact, two-thirds of the island is a designated Natural Park. It is also boasts the largest Laurisilva forest in the world.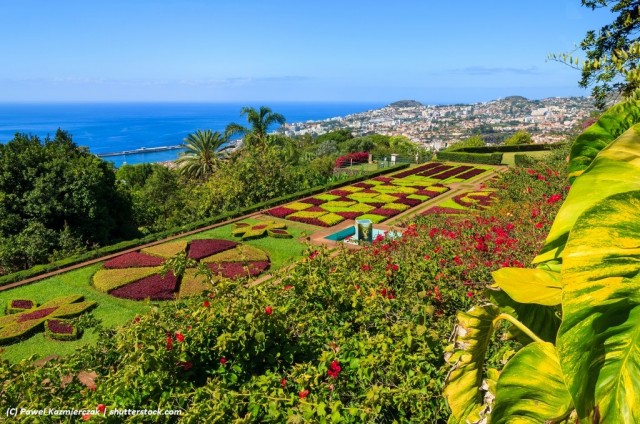 Funchal
The island's capital is Funchal, a lively, bustling hub located in the south. Here you can let yourself be charmed by the bright colours of the Mercado dos Lavradores, a market where flowers, fruit and the typical island costumes of the stall holders combine to provide a rich mosaic that is full of life and vibrant colour. A short distance away you can take a cable car up to the picturesque village of Monte and the hilltop that overlooks the bay, providing a breathtaking view. At the top you can also enjoy the superb Monte Palace Tropical Garden: a scenic garden home to a rich variety of exotic plants and trees which thrive due to Madeira's special climate.
Fresh fish and delightful desserts
It's easy to escape from the busy sights and sounds of the capital as the ocean is never too far away. You can spend time exploring the coastline of majestic cliffs, pebbled beaches and natural rock pools that show off the island's volcanic origins. You can also be sure of the freshest fish on the menu. As you would expect, the island enjoys a long-standing fishing tradition and fish plays a starring role in the local gastronomy. Tuna, espada, bacalhau (codfish), gaiado and potas (similar to a huge squid) all feature prominently in many main-course dishes. These may often be served with milho frito, delicious deep-fried cubes of cornmeal, which is a favourite side dish to accompany many meat and fish dishes.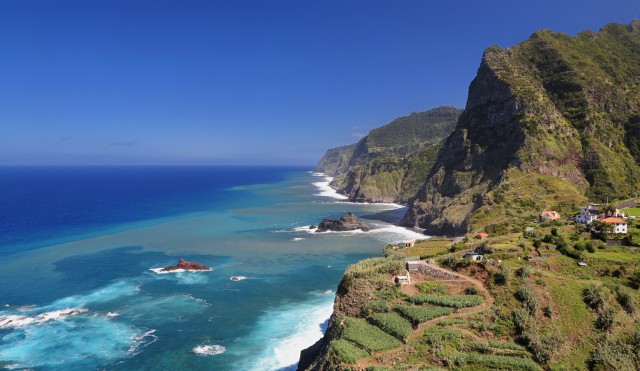 While fish is a staple part of a Madeiran's diet, it doesn't take long to realise that they also have a sweet tooth. Cafés, snack bars and restaurants are blessed with a wide variety of cakes, sweets and desserts. The list is long and varied – the biggest problem you're likely to have is choosing which to try next! Bolo de mel is Madeira's oldest dessert dating back to when the island was an important producer of sugar. Other regional dessert specialities include passion fruit pudding and fresh tropical fruit of all kinds, often served in a delicious fruit salad.
Wine-making tradition
Perhaps the most famous export from these islands is the fortified wine which bears the same name. Madeira wine is so diverse that it's served at any time of the day with practically any type of food. The variety of styles ranges from dry wines which can be consumed on their own as an aperitif, to sweet wines more usually consumed with dessert. Cheaper versions are often flavoured with salt and pepper for use in cooking.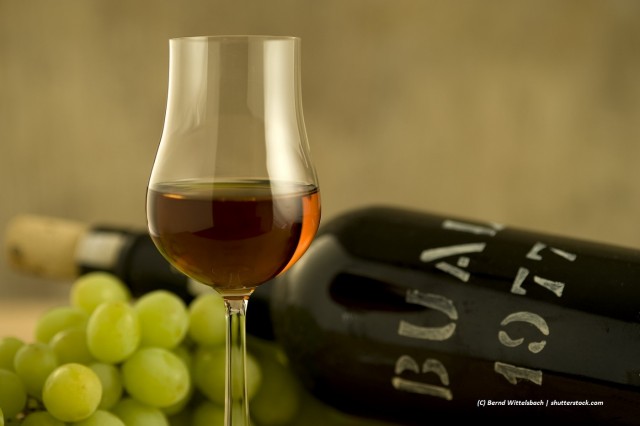 The islands of Madeira have a long history of wine making, dating back to when Madeira was a standard port of call for ships heading to the New World or East Indies. In order to maintain the quality of this precious wine during long sea voyages, it was fortified with the addition of brandy. Experimentation showed that by heating the casks of wine, the wine itself was not only preserved but also acquired a unique burnt flavour which enhanced the taste considerably. Due to this unique process, Madeira is a very robust wine that can have quite a long life even after being opened. Today, there are many different varieties of Madeira wine. The dry wines such as Sercial and Verdelho are delicious as chilled aperitifs; the sweeter wines are served with dessert; and the richest wine, the Malmsey, is an excellent after-dinner drink.
Why not try it for yourself?
Discover the delights of Madeira on Headwater's 7-night walking holiday, following stunning coastal trails and flower-lined levadas. Take me to Madeira…