Voted the happiest country on earth in 2017 by the United Nations, Norway boasts an abundance of reasons to visit besides a cheerful population. From its Formidable fjords and world class cross-country skiing trails to its awe-inspiring wildlife sightings and Northern Light views, Norway should be swiftly making it to the top of your bucket list for 2020. Read on to find out our top 5 reason to visit next year.
Formidable fjords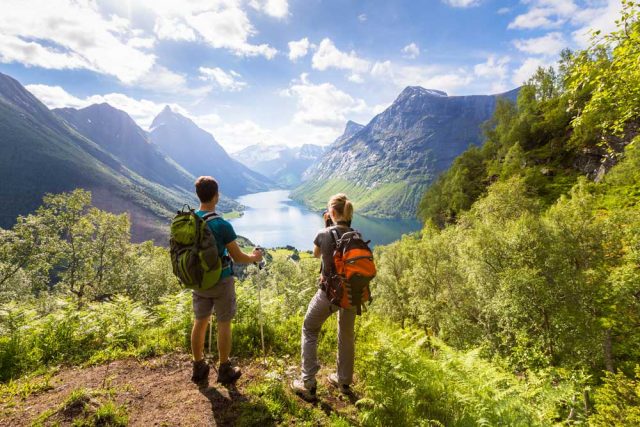 The extraordinary Norwegian Fjords are a soul-stirring vision, whatever time of year you choose to visit. In the snowy winter, the landscape is iced and perfected in white. Come summer, its colours and wildlife emerge, bringing this dramatic region to life. On our Walking the Fjords holiday, you'll see some of the very best of Norway's scenery, admiring Sognefjord, Norway's deepest fjord, and the vast panoramas of Breheimen National Park. You'll also enjoy exhilarating walks on the Nigardsbreen glacier and through the striking mountain scenery of Jostedalsbreen National Park, then through a narrow canyon where you'll meet trails with a thundering waterfall backdrop.
Scrumptious food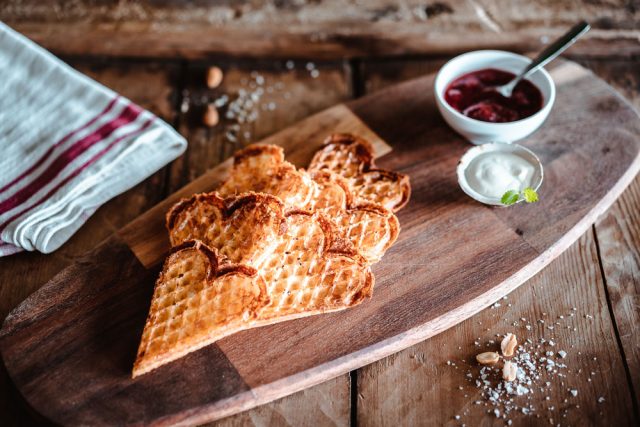 Norway's hearty food is born from a deep-rooted cultural history, particularly when it comes to seafood, with salmon dishes being renowned alongside monkfish and halibut. Don't leave without sampling Norway's notoriously bitter and strong coffee with a frasvafflor, a heart-shaped waffle, in a traditional cabin in Rondane National Park on our Walking in Venabu holiday, to put some pep in your step before embarking on a day walking through spectacular mountain gorges. In Oslo, why not try their polse hot dogs, found on nearly every street stall, or take the opportunity to sample their ever-growing fine dining scene here that caters for more discerning palettes.
World-class skiing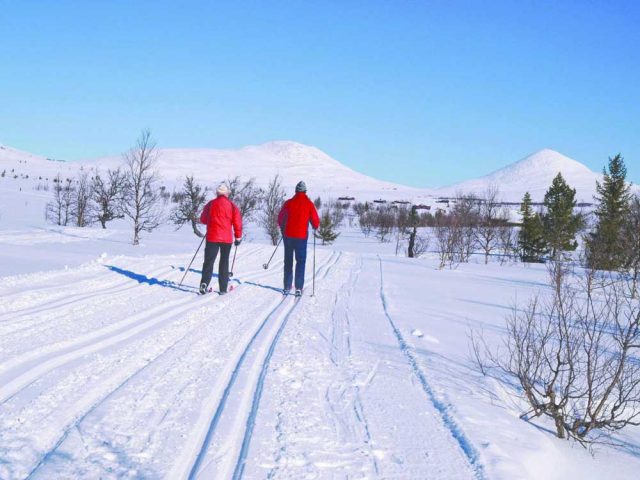 Thanks to the tradition of travelling by skis in Norway, cross-country routes and ski safaris are some of the most popular trails in the world. Our Cross-Country Skiing at Venabu holiday is suitable for all abilities, and you'll be surrounded by Norway's dramatic snow-swathed landscapes as you go, flanked by spectacular gorges and pretty valleys. What's more, Venabu is located far enough north in Norway to be in with an excellent chance of seeing the celestial performance of the aurora borealis, unquestionably one of the major reasons many choose to visit.
Cosmopolitan cities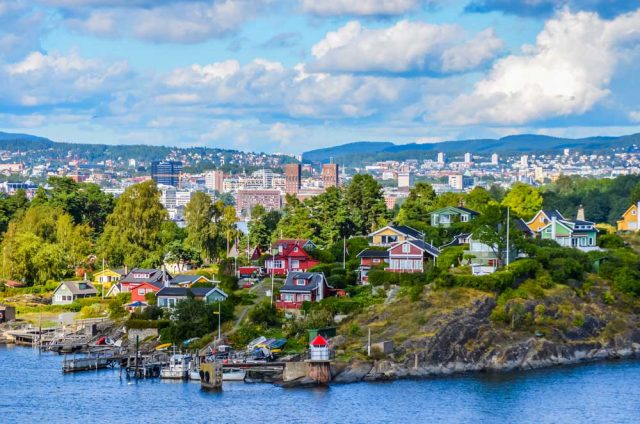 Norway's cities epitomise Scandinavian sophistication. Cultured yet easy-going, Oslo is an urban metropolis that's crammed with museums and galleries, cafes and restaurants. Elsewhere, captivating Bergen is enclosed by ferry-dotted fjords complete with picture-perfect clapperboard houses rising up the rugged hillsides.
The wildest of wildlife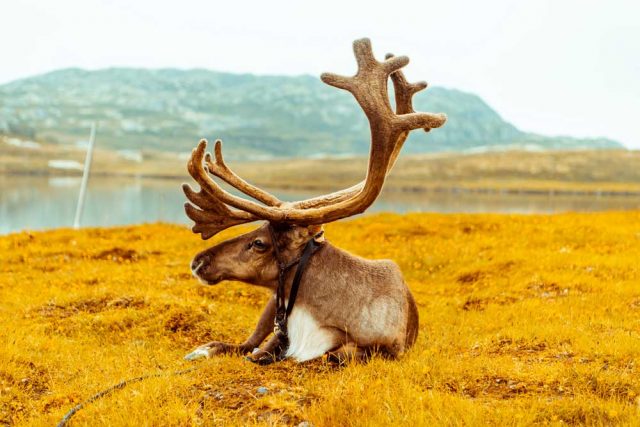 While Norway's polar bears are exclusive to the far north Svalbard archipelago, there's other fascinating wildlife to spot in Norway that's more accessible. On our Walking in Venabu holiday, there's the opportunity to see wild reindeer as you climb to the summit of Dynjefjellet. Prehistoric muskox and elk also roam in this wilderness, and there are mountain hares and hawk owls to keep a lookout for too.