Situated as a gateway between Europe and America, the British Isles have a unique and fascinating history, and, over the centuries, have developed to be a melting pot of different cultures and gastronomies. Embarking on one of our self-guided walking holidays is an excellent way to discover the treasures of these countries, allowing you to explore at your own pace and within your own bubble of family or friends. Below, we share some of the close-to-home highlights that you can explore on foot.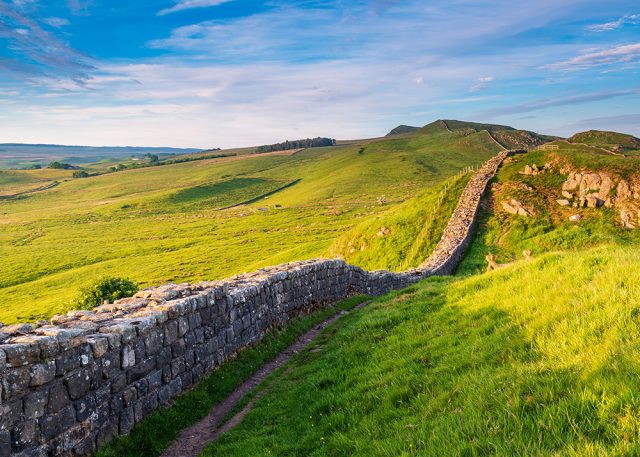 An iconic landmark of the north, Hadrian's Wall is a UNESCO World Heritage site and Britain's largest archaeological feature. Steeped in Roman history, this walk follows the path west to east to take in some of this period's best-preserved sites in the UK, as well as stunning scenery across the Lake District and Northumberland Coast.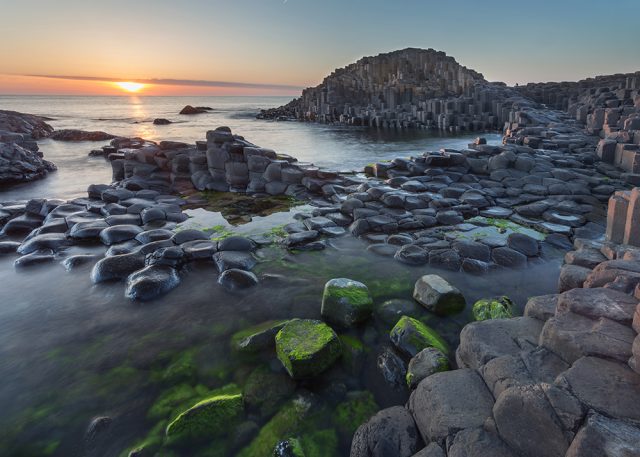 With over 40,000 hexagonal, interlocking, basalt columns, the Giants Causeway is a natural attraction completely like no other. Geologists confirm their formation to be from 60-million-year-old volcanic eruptions. However, the legend of Giant Fionn, creating a path to Scotland, is far more enchanting. Taking in majestic castles set within Ireland's Glens of Antrim and the illustrious Carrick-a-Rede bridge, brought to fame by TV's Game of Thrones, this walking tour is full of intriguing mystique.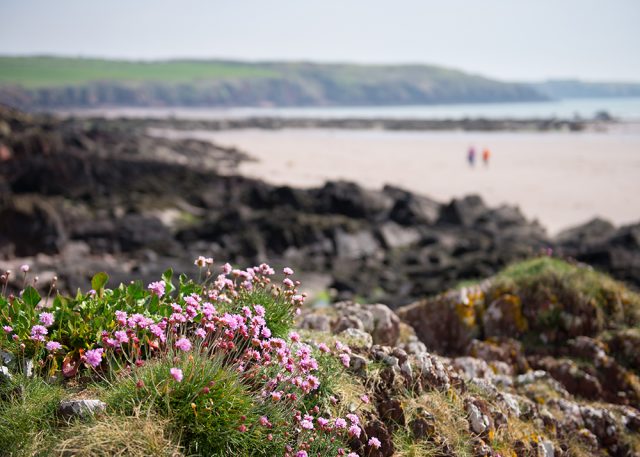 Following the southernmost section of the Pembrokeshire Coast path, this scenic walk begins with the Norman castle in the historic town of Pembroke. The trail undulates across the clifftops, unveiling panoramic sea vistas that encompass lofty, limestone towers, dramatic chasms and secluded sandy coves. Castle ruins evoke wonder while St Govan's Chapel is particularly intriguing, carved out the cliff itself.
Take on the challenge of a long-distance walking tour and explore a stretch of the infamous Wainwrights. As you walk the trails through the Lake District to the Yorkshire Dales, expect exhilarating high fell walking that reveals some of the Lake District's most spectacular and remote scenery. There are historical interludes at the home village of the renowned poet, Wordsworth, as well as at the 13th-century monastery of Shap Abbey, before finally reaching the welcoming town of Kirkby Stephen with a real sense of achievement and fond memories of a breathtaking trip.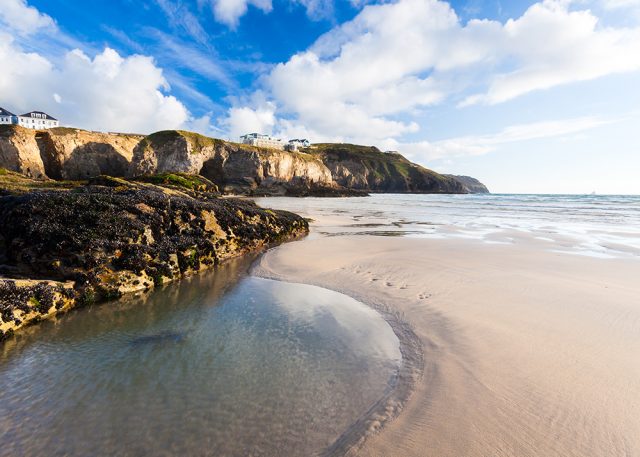 From a base in Padstow, well-known for its foodie connections to the chef, Rick Stein, and Newquay, deemed a surfer's paradise, this walking tour explores the striking Northern Cornish coastline. This rugged seascape, punctuated by glorious, golden sands and picturesque, traditional fishing villages, provides a home for mesmeric sea and birdlife. Designated 'An area of natural beauty,' it's a real gem of the British Isles for you to discover.
Our Headwater self-guided walking holidays are designed to combine the freedom to explore independently with the logistical support to make your break relaxing and hassle-free. From detailed maps and comprehensive route directions to hotel luggage transfer, we take care of all the necessities, so you can focus on absorbing the delights of your walking trip.