At Headwater, we're passionate about travel and love finding new, intriguing and beautiful places to show our guests. So, we can't wait to be able to get out and start exploring again!
If you too are keen to plan your next travelling adventure, we've got some excellent inspiration for you. Below we share some of our tried and test, best-selling Headwater holidays. Designed with our guests in mind, we seek out characterful accommodation, exquisite local cuisine and interest-packed itineraries crafted to immerse you in the unique culture of your chosen destination and leave you with incredible memories that will last a lifetime.
So, while the weather's looking a little gloomy, take a look at our most-loved trips to brighten your outlook and help with planning a new destination to discover.
The Swiss Alps; where nature is at its most exquisite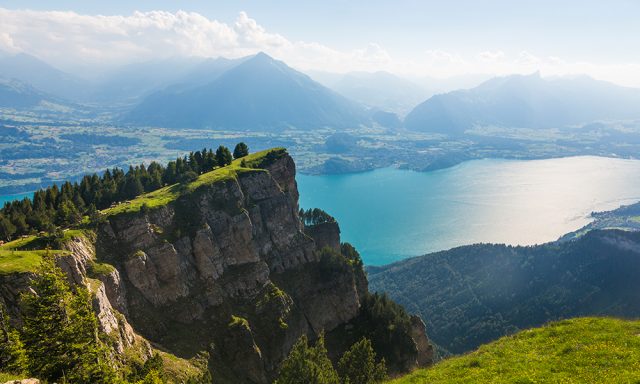 Nestled in the Bernese Oberland, one of the most spectacular regions of the Alps, is the picturesque village of Kandersteg, your base for this mountain extravaganza. Encompassing everything you imagine from a walking holiday in the Swiss Alps, this trip does not disappoint. The glassy, cobalt blue of the Oeschinensee mountain lake is mesmerising, surrounded by rising snow-capped peaks that hide the Gasterntal Valley and its mighty glacial meltwaters. Overhead, eagles may swoop while down into the valley, pine forests and open meadows are speckled with the colour of lady slippers, fire lilies and more than 25 varieties of scented orchid. Gondola lifts and cable cars make these visions of nature accessible, allowing you to soak up every moment of this stunning landscape.
The radiant colours of Portugal's west coast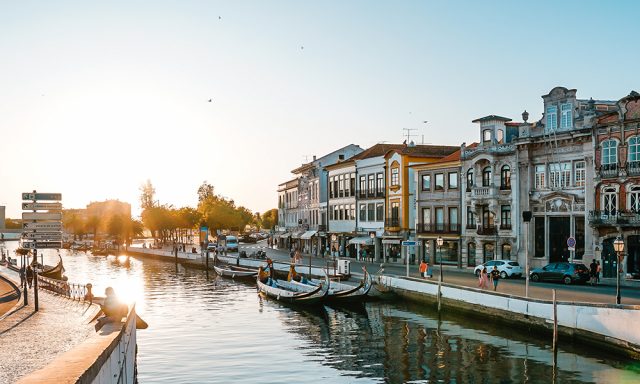 Walk the Algarve's Wild West + Porto Coastal Cycling
Taking to two wheels or exploring by foot, you'll be surprised at how this beautiful region of Portugal remains quite so peaceful. From pristine sandy beaches that stretch alongside cliff-top trails to the colours of the wildflower-carpeted meadows or the flamingos tiptoeing across the Aveiro Lagoon, the natural delights of the Portuguese west coastline are breathtaking. Discover 'Portugal's Venice' while cycling to Aveiro or choose a more remote experience by walking the Rota Vicentina, a national coastal trail that provides an excellent opportunity to spot some of the country's 190 bird species.
A Barolo gastronomic delight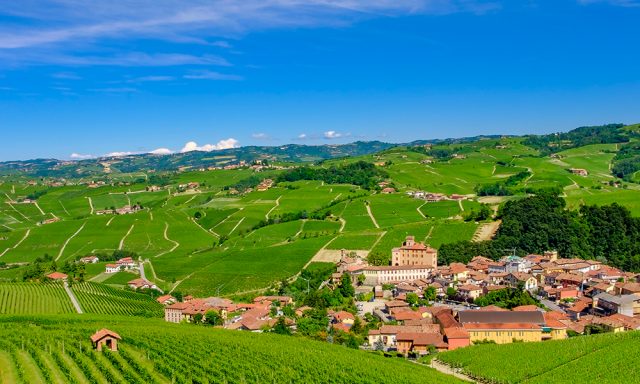 Gastronomic Barolo Walk + Gastronomic Barolo Cycling
Set within the gently rolling hills of Northern Italy, the UNESCO vineyards of Piedmont offer a foodie paradise. Sample world-class wines and exquisite local specialities, including prized-white truffles, hazelnuts and chocolate. From your luxury, 4-star hotels, cycle the quiet, country roads or walk the riverside paths to explore this region, warm with sunflowers and honey-hued hamlets and intriguing with its majestic Savoy castles.
The majestic wonder of the Italian Dolomites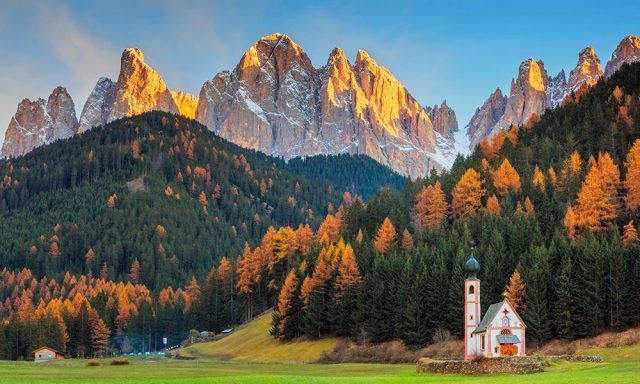 Walks in the Italian Dolomites
As the famous Tre Cime (Three Peaks) stands imposingly overlooking the Alta Pusteria Valley in the Italian Dolomites, you cannot fail to be in awe of the splendour of this landscape. As dramatic limestone peaks cast shadows across the shimmering, turquoise mountain lakes, captivating eagles, buzzard and swifts sweep across the mountain tops. Take the ridge walk to gain panoramic views across the Italian Dolomites and the Austrian Alps, then discover pretty hillside hamlets and frescoed churches, returning to your welcoming hotel for a well-earned luxury spa and sauna.
The charms of Catalunya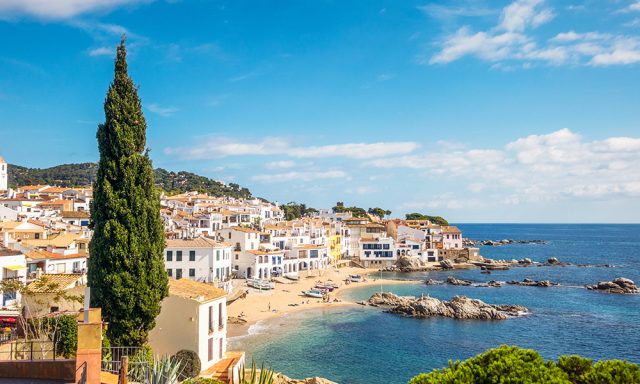 Contrasts of Catalunya Cycling
From the pure, white blossom in spring to the warmth of the yellow sunflowers in summer, this peaceful corner of Catalonia exhibits irresistible beauty. The relaxed cycling paths lead you through olive groves and peach orchards and onto picture-postcard fishing villages, just perfect for a spot of refreshment. Spend a little longer soaking up the glorious sandy coastline, refreshed by the gentle sea breeze, before leaving the azure waters to return to one of our hand-picked hotels, which include an impressive, 14th century, restored castle.
A fascinating cultural journey through Slovenia and Italy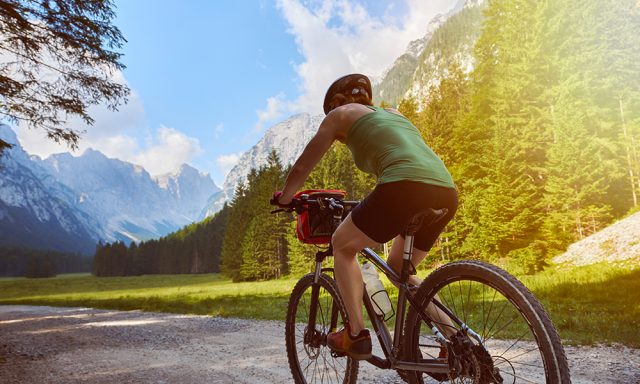 Julian Alps to the Adriatic Cycling
Starting from the stunning location of Lake Bled, in north-west Slovenia, this cycling route meanders through the valley, alongside the commanding limestone peaks of the Julian Alps, before reaching the tripoint border of Austria, Italy and Slovenia. Descending across the Adriatic lagoon, the route culminates at the picturesque, seaside town of Grado. From Slovenian Gothic castles, offering panoramic views across the mountain landscape and the remarkable archaeological site of UNESCO-listed Aquileia, with its remains of a Roman city and early Christian cathedral, to the unique, Renaissance fortress town of Venzone, this trip is packed with richly preserved contrasts in local heritage. Taking in two beautiful countries, every day offers a new fascinating discovery,
If these trips have captured your imagination, don't miss out on the opportunity to secure a spot on our sell-out holidays that are already trending for 2021.