When it comes to "Blue Monday", many see it as a National Awareness Day that surrounds post-Christmas blues, dark nights full of mince pie regret and a general sense of gloominess. However, here at Headwater, we want to turn this concept on its head and look forward to planning unforgettable Walking and Cycling holidays in 2020. Have we piqued your interest? Read on for our top 5 Blue destinations that will help banish your January blues for good.
Walking the Cinque Terre and Portofino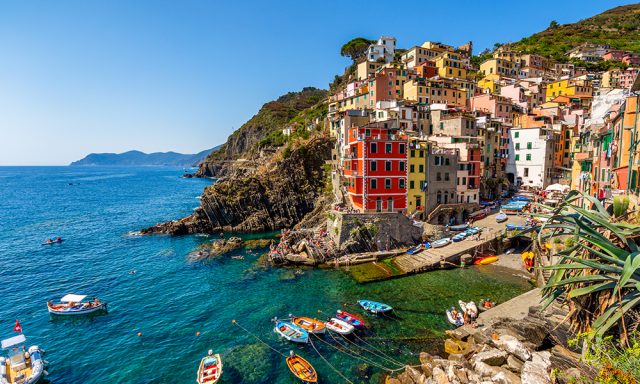 If thinking about Cinque Terre and Portofino conjures up images of coral-lined bays, historic harbours and deep blue grottoes, you're not far wrong. On our Walking the Cinque Terre and Portofino trip, you'll encounter spectacular panoramic sweeping bays and superb coastal vistas against a backdrop of pastel coloured villages. And the best way to truly enjoy this UNESCO World Heritage Site is on foot.
From the beautifully turquoise shores of Sestri Levante we take our time exploring the National Park of Cinque Terre, starting at the ascent towards the hilltop Sanctuary of the Madonna of Soviore and descending into the serene harbour in Vernazza. With boat trips to Palmaria island and intimate Sciacchetra wine tastings in Manarola, this slice of Italy is bound to leave you speechless. We'd recommend the best time of year to book is during September and October, when the temperatures sit comfortably around early to mid-twenties, and the tourists who come during the peak of summer have left, meaning if you're lucky, you may have some of the walking trails completely to yourself.
Cycling in the Real Algarve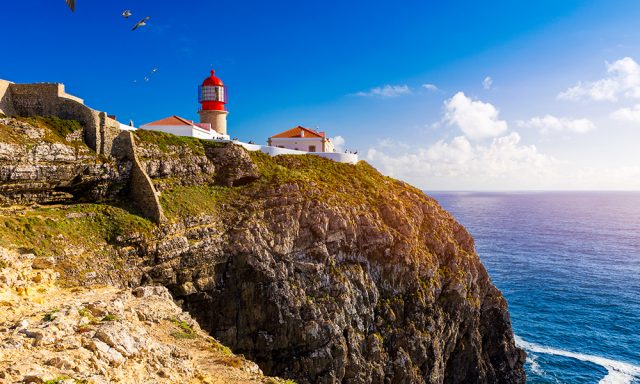 If you're looking to cycle past quaint fisherman's villages, historic maritime towns and iconic seaside fortresses, the sun-kissed cycle tracks across the Algarve's rugged, blue coastline are sure to impress. Following the Ecovia, one of Portugal's national cycle trails, we ride past the villages of Salema, Burgau and Luz towards the 14th Century walls and lapping cobalt blue shores of Lagos. From exploring the Bravura reservoir to exhilarating off-road cycles through holm oak forests on your way to Sagres, Cycling in the Real Algarve encompasses some of Portugal's most breath-taking scenery by bike. Your journey ends at Cabo de Sao Vicente, Europe's most south-westerly point known as the 'Sacred Promontory'. If you want long days of sunshine in the saddle, we'd recommend booking in April or May.
Iceland Northern Lights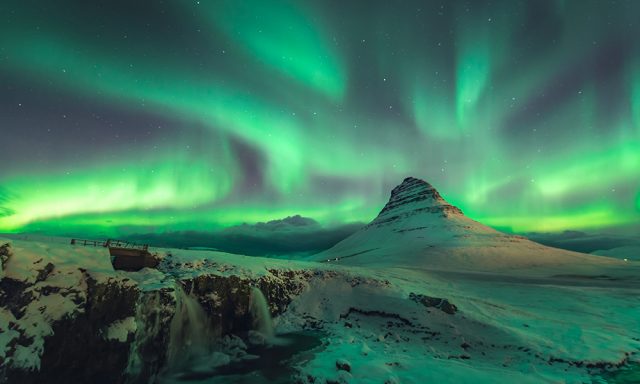 For the ultimate winter wonderland escape, it's hard to beat Iceland's cobalt blue glaciers, stunning waterfalls and starry night skies with glimpses of the enigmatic Northern Lights. On this all-encompassing trip; venture towards the Golden Triangle of Gullfoss Waterfall; enjoy an exhilarating journey across the Skeidararsandur Floodplains and the blue glacier of Svinafellsjokull using crampons and ice axes; and end the adventure visiting one of the country's most striking Glacier Lagoon, bordering Vatnajökull National Park. For the best chances of seeing the Northern Lights and enjoying the blue glaciers at their best, you should think about booking your trip between mid-October to March.
Austrian Lake Activities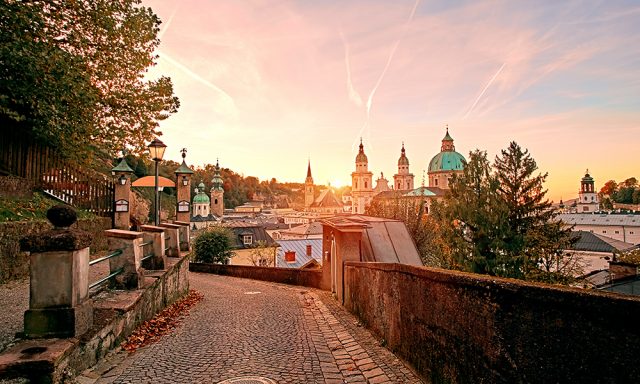 This multi-activity holiday is a perfect choice for adventurous families, with blue glacier lakes in every direction. Offering a great range of water sports opportunities, this trip also takes you to the world's largest ice caves in Werfen and boat trips across the cobalt blue Lake Schwarzsee. The Austrian Lake Activities also highlights some of Austria's best Alpine views, glacial lakes and picture-postcard lakeside villages. Starting at the laid-back town of Strobl, cycle to the bustling waterfront of St Gilgen where you can take a cable car to Zwolferhorn for beautiful panoramic views. Enjoy a day exploring Mozart's fairy tale city of Salzburg, where you can unwind at one of their elegant coffee houses and admire their Baroque Palaces. To avoid the crowds, why not go in the shoulder seasons in May or September.
Costa Rica Wildlife Walk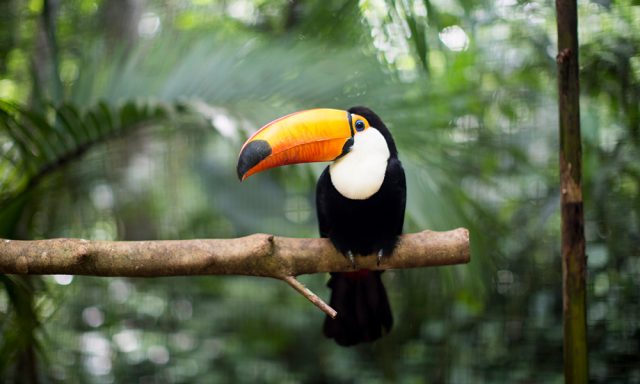 If you're thinking about heading on an adventure that's further afield in 2020, our Costa Rica Wildlife Walk offers breath-taking hikes past emerald lagoons, tiered tropical waterfalls and steamy thermal springs. Aside from its spectacular hiking backdrops, Costa Rica is also brimming with exotic wildlife. Coined the "Rich Coast" by Christopher Columbus, Costa Rica boasts around 5% of the world's biodiversity, which makes it an excellent place to catch sightings of spectacled caimans on the riverbanks, howler monkeys swinging from treetop canopies and vibrant toucans near the Cangreja Waterfall and it's sparkling Blue Lagoon. The best time to go to this tropical paradise is in its dry season which lasts from mid-December to April.