Taking care of our well-being is vital right now, and one excellent way to brighten your outlook is walking in the countryside. Not only does it give you the chance to get some fresh air and exercise, but it also allows you to get to know local areas much closer; the history, the culture and the regional cuisine. We appreciate how much a walk amongst beautiful surroundings can benefit us, so we have put together seven of our most enchanting European trails to inspire you.
A trip from our Countryside Collection may just be just the thing you need to look forward to. While you're dreaming of your next getaway, why not take a look through our trips and have a think about that delightful holiday which could be ready and waiting in your calendar.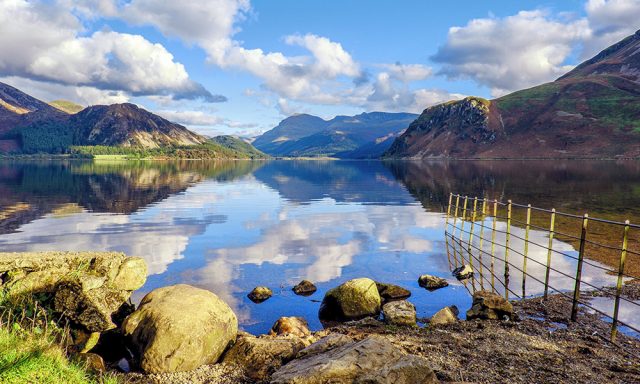 What better way to get to know three of England's most beautiful national parks than by Walking Coast to Coast across Northern England. Made infamous by Alfred Wainwrights, this route takes in the Lake District, Yorkshire Dales and North York Moors. Passing traditional Yorkshire villages and stopping in cosy pubs, you'll come across ruins of monasteries, dating back to the 12th and 13th centuries, as well as the residence where Wordsworth gained his creative inspiration. From the spectacular and iconic fells of the west to the heather-covered moorland and craggy rocks further east, this is a bucket-list trip for any keen walker.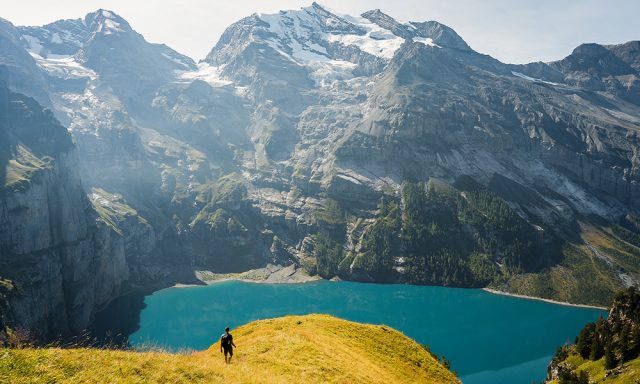 Bernese Oberland: An awe-inspiring alpine adventure
Staying in the picture-postcard village of Kandersteg, you will be surrounded by the most breathtaking scenery before even setting out for the day. Following the trails on our Classic Swiss Alps Walk, discover the dream-like, sparkling blue waters of Oeschinensee Lake, Kandersteg's 'hidden valley, where glacial meltwater waterfalls tumble down sheer cliff faces and the iridescent orchid-filled meadows of Waldhaus Nature Reserve. Take the Sunnbuel cable car up 2,000m and enjoy a welcome refreshment at the Schwarenbach Hotel, famously visited by Lenin and Picasso. Then, venture to Gemmi Pass to marvel at how the Celts utilised this Transalpine route, standing a remarkable 2,322m, over 2,000 years ago.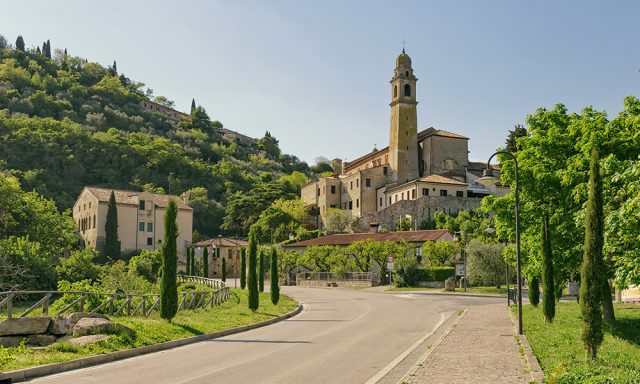 The Venetian Hills: Where Italy's beauty and history serenely intertwine
Do you dream of walks through sunny vineyards and olive groves, sampling the local produce and discovering traditional Italian villages in the countryside, whose welcome is as warm as the weather? If so, our Walking in the Venetian Hills trip is the one for you. In this unspoilt region of northern Italy, stop by the medieval village of Arqua Petrarca, regarded as one of the most beautiful in Italy, to uncover stories of the infamous love poet, Petrarch. Then take a trip to Padua, home to Italy's largest piazza and an important pilgrimage centre, to absorb this city's vibrant culture.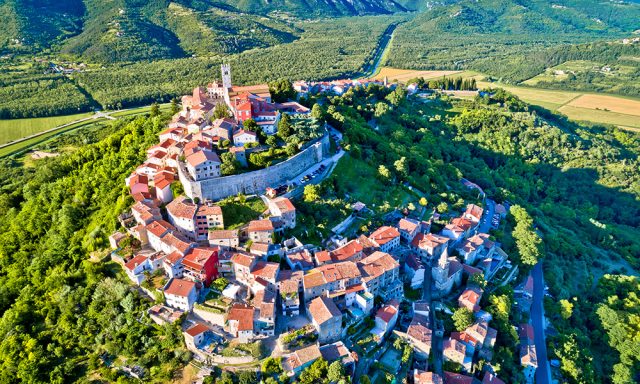 Croatia: Explore the country's hilltop villages
On our Castles to Coast Walk, Croatia's Istrian peninsula captivates history-lovers with 18th-century Venetian castles and Renaissance palaces while its diverse cuisine of homemade pasta, fresh fish and local raki keeps foodies lingering in the timeless, hilltop villages. Imagine taking in the rural countryside and valleys rich with orchards of fruit, buzzards and woodpeckers sweeping the sky and a summit peak that delivers panoramic views from the sparkling Adriatic Sea to the mountain ranges in Slovenia, Italy and Switzerland; the abundant wonders of Croatia will leave you wanting to return for more.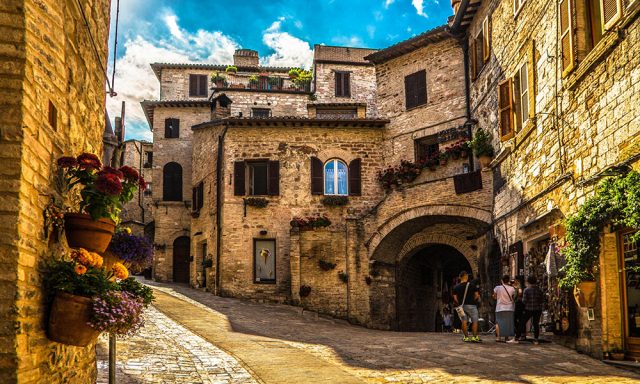 Central Italy: Walk sections of the historic St Francis Way
Retracing the Footsteps of St. Francis, this fascinating countryside walk unveils sacred woodland and its fantastic array of rare flora and fauna, which has been cared for by the Franciscan monks for years. It also takes in the medieval town of Assisi, with its UNESCO-listed basilica, and the picturesque hilltop village of Trevi. And, with a relaxed pace, there's always time to enjoy the local specialities, such as pasta, truffles and grilled meat.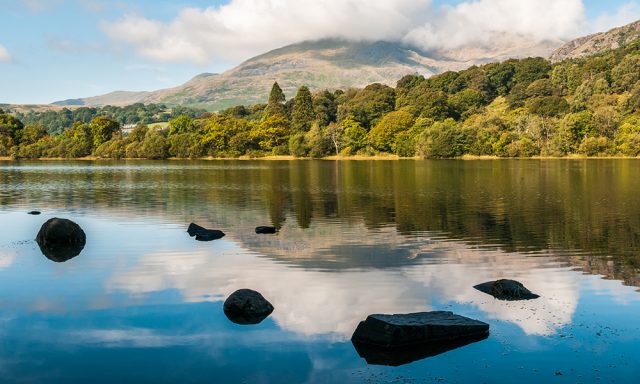 England's Lake District: Discover National Trust Estates and local fells
As majestic fells and cascading waterfalls create a striking background, our Literary Walking in the Lake District meanders tranquil lakeside paths and country lanes, checking in at quaint Cumbrian villages. Walking sections of the Cumbrian Way, you will get the opportunity to visit the Majestic Old Man of Coniston, the local area's largest fell. With celebrated authors, poets and artists, such as Wordsworth, Beatrix Potter and Arthur Ransome, finding their inspiration here, their stories unfold as we visit the places they called home. Awarded World Heritage status in 2017, there's much to discover in this beautiful corner of England.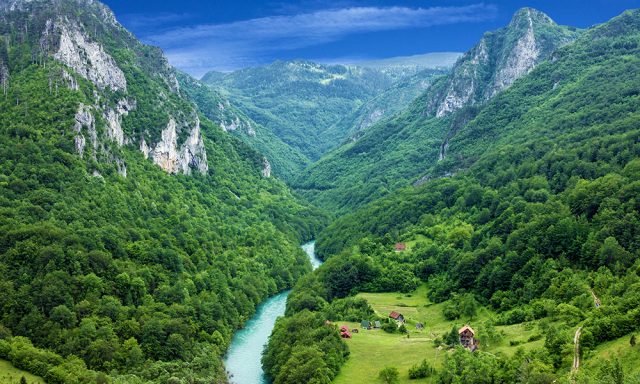 Montenegro: Wander through deep canyons and village hamlets
Absorbing influences from every side, Montenegro has a captivating history, set amongst the most incredible countryside scenery. A must on our Highlights of Montenegro Walk is the stunning panoramic vista at the Tara Canyon. A UNESCO Biosphere Reserve and the second deepest canyon in the world, the countless waterfalls, caves and dense forests are home to an immense variety of wildlife. Perched atop one of Mount Lovcen's two peaks, the Mausoleum of Petar II Petrovic-Njegos reveals stories of this ruler, poet and philosopher, providing insight into this country's intriguing history he is credited with having modernised.
We can't think of a better way to enjoy exploring again than with a countryside walk, accompanied by a dose of delicious cuisine and fascinating culture. Why not take a browse through our complete Countryside Collection to inspire your next getaway.