France is well-known for its gastronomic delights. It's the home of classical cuisine, paired with a history of fine wine. Headwater aims to give each of its guests a true insight into a country's local culture and the cuisine forms a large part of that experience, which is why each hotel and restaurant is hand-picked to deliver authenticity. This blog explores 5 different regions of France and highlights a few Headwater trips that showcase their cuisine.
1. The Loire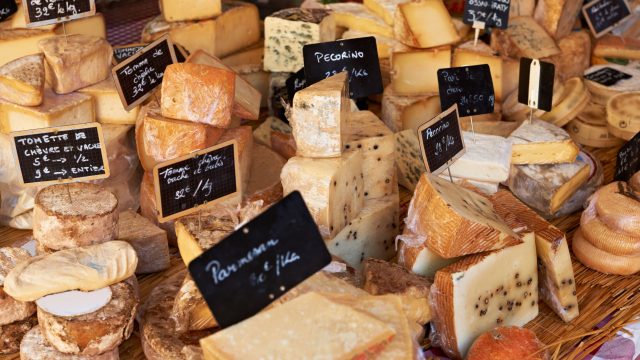 The Loire Valley, renowned for its fairy-tale chateaux, quiet, country lanes and rich green landscape, is also referred to as 'the garden of France'; full of gourmet indulgences to sample. Proud of its thriving agricultural industry, locally sourced meat, fruits, cheese and wine feature in some of France's most iconic dishes. Stop to sample the acclaimed goat's cheese, Crottin de Chavignol, whilst riding the picturesque rolling lanes of the Loire Valley on our Loire Gastronomic Cycling or perhaps enjoy the French speciality, Tarte Tatin, perfectly paired with a Chenin Blanc-based dessert wine, when pausing to soaking up the sights on our Chateaux of the Loire Walk tour.
2. Brittany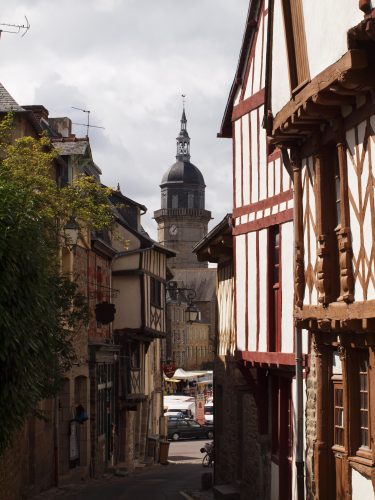 The stretching Atlantic coastline of Brittany offers spectacular ocean views. Walk the deserted paths on our Brittany Emerald Coast Walk and take in the magnificent sapphire waters that reach up to pink, granite boulders and secret coves, offering a home for an array of nesting seabirds. With a lengthy, rugged shoreline, Brittany is famous for its delicious seafood, notably having some of the best freshly caught scallops and oysters. A hearty appetite will be satisfied with Brittany's popular Moule Frites, steamed mussels and fries. For something sweet, the region's signature dish is crêpes. Simply filled with lemon and sugar or, more extravagantly, with cream and fruit, these can be purchased from one of the many crêperies lining the streets.
3. Burgundy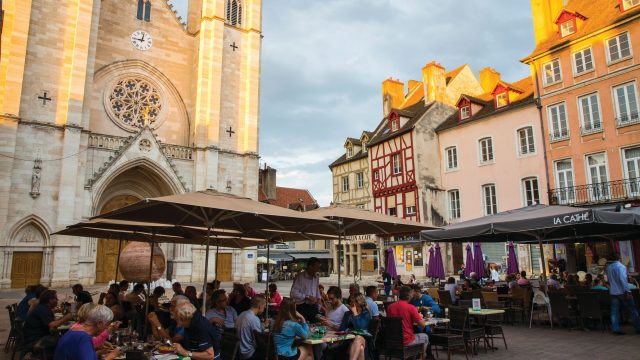 Dishes from Burgundy are well-known for their strong, rich flavours. Dijon mustard or full-bodied, red wines made from the Pinot Noir grapes feature in hearty dishes, such as Beef Bourguignon and Coq au Vin. Our Cycling in Chablis Vineyards holiday offers plenty of opportunities to sample the region's renowned local wines and the flavourful dishes they accompany in between gentle cycling through Burgundy's unspoilt landscape of vineyards, winding rivers and quaint, traditional villages. Alternatively, take things at a slower speed and enjoy our Walking in Chablis Vineyards. This route links the historic city of Chablis with pretty, medieval towns and picture-postcard countryside, whilst sampling the world-famous wines of Chablis, Irancy, Aligote and Cremant.
4. Alsace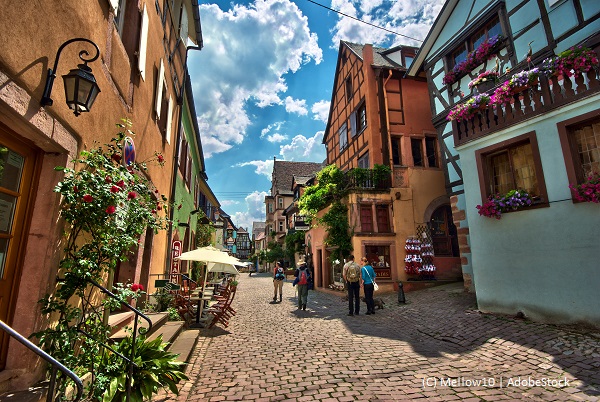 Bordering Germany, the flavours found in the dishes of Alsace are quite distinct from other French cuisine. Our Wine Villages of Alsace Cycling tour takes you along the 'Route des Vins' wine road, exploring world-famous vineyards, set between the great Rhine river and the majestic Vosges Mountains. Stop in medieval villages with their characteristic, brightly painted half-timbered houses and relax over hearty dishes, such as the flammekueche, a type of white, luxurious pizza or sauerkraut, fermented cabbage with different pieces of pork meat.
5. Provence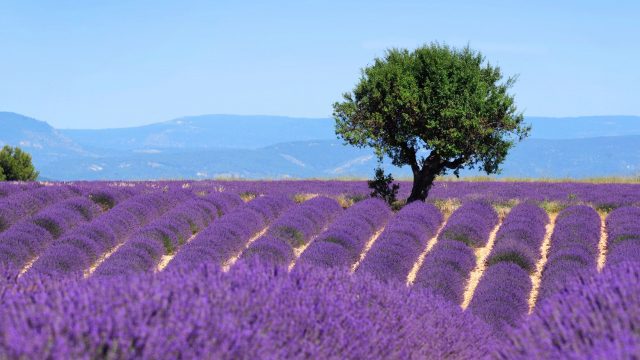 Visit Provence and you'll discover the fresh, vibrant flavours of the Mediterranean in its cuisine. Dishes such as Ratatouille (a brightly coloured vegetable stew), Bouillabaisse (a tomato-based seafood soup) and Salade Niçoise (a salad of crisp vegetables, topped with tuna and hard-boiled eggs) perfectly complement the sun-kissed landscape. Our Vineyards of Vaucluse Cycling tour explores the UNESCO-listed Roman remains set within this picturesque, rolling landscape and stays in family-run hotels where gourmet meals and local delicacies are on offer.