Walking is the perfect remedy to today's frantic lifestyles that often leave us feeling frazzled. And walking on holiday allows us to delve into the detail of new, enchanting places, lingering for longer when something piques our interest. At Headwater, we have interest-paced but relaxed itineraries on our walking trips that enable you to uncover a different side of Europe.
We're also excited to announce that we've added some new walking holidays to our collection for 2022! Check out a flavour of our new trips below before packing your walking boots and rucksacks to discover a new region with us next year.
1. Discover Nuragic villages nestled in Sardinia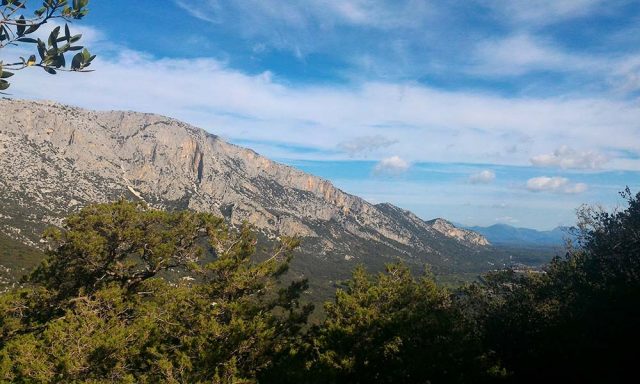 Sardinia is renowned for its wild beauty with rugged mountains, forest-lined clifftops and stunning golden beaches. The Gorropu Gorge – known as the 'Grand Canyon of Europe' – has walls reaching 200 metres, making it an awe-inspiring highlight of our trip.
However, Sardinia's complex, ancient history can sometimes get overlooked. On our Walking in Sardinia trip, we dedicate time to exploring its fascinating treasures. Discover the Nuraghe villages, where tomb-like towers and circular huts give clues to the region's unique ethnicity. The hidden village of Tiscali evokes particular intrigue, built in a cavity to escape from the Romans in the 1st and 2nd centuries.
This wealth of cultural mystique set within a breathtaking landscape means Sardinia has everything for an utterly captivating holiday.
2. Wander through dramatic gorges in Crete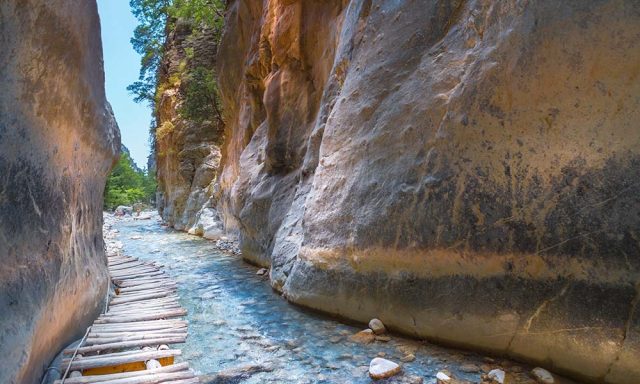 With its gorgeous, flora- and fauna-filled habitats, Crete is the perfect place for nature lovers. Leaving the charming, bustling harbour-front of Chania, our self-guided Contrasts of Crete trip soon embraces a remote landscape. Shepherd trails replace roads and the colours of Cretan rock lettuce and Aubretia blanket the verges of the majestic Samaria and Agia Irini gorges. Stretching 16km, the Samaria Gorge is the longest in Europe. It welcomes a spectacular variety of birds, swooping above its rocky walls, which extend to 600 metres high when at the narrowest point.
Along the southern coastline, take time to discover the revered Temple of Asklepios and the scattered ruins of ancient Roman architecture before enjoying a refreshing swim in the crystal-clear Mediterranean waters or pausing for a picnic to soak up all this amazing island has to offer.
3. Explore Byzantine painted churches in Cyprus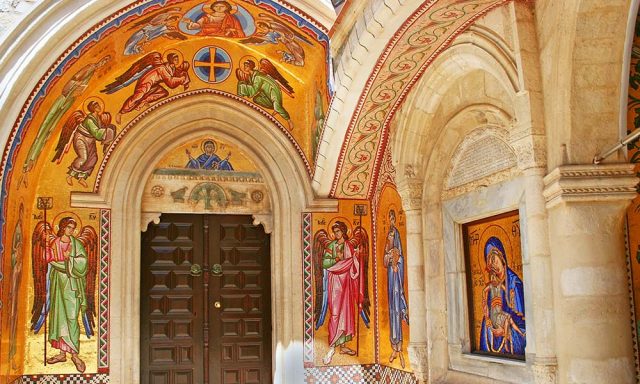 Set high above Cyprus's beautiful beaches, the Troodos Mountains may not be the first thing that comes to mind when considering this warm, welcoming island. But, as well as offering panoramic views, this towering landscape is also home to one of the largest groups of Byzantine churches and monasteries. With their unique architecture and exquisite murals, the Painted Churches are listed as a UNESCO World Heritage site.
Ascending the forest trails, our Walks in the Troodos Mountains route offers appreciated shade as we reach the rushes of the Caledonia Waterfall. These magnificent falls cascade from a height of 13 metres, providing an excellent photo stop if you don't mind a refreshing spray of water.
4. Visit the birthplace of Christopher Columbus in Corsica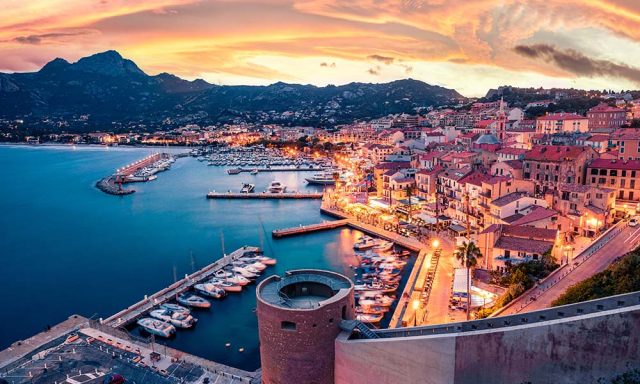 Poised in the Mediterranean waters between France and Italy, Corsica offers a fascinating mix of heritage, set within an equally incredible range of scenery. Our North Corsican Wonders trip takes you to Calvi, the birthplace of one of Corsica's most famous inhabitants, Christopher Columbus. Sitting between rising mountains and an azure seascape, this picturesque Genoese citadel offers exceptional views.
Take the winding coastal paths to discover secret rivers, rich fauna and protected natural sites, hiding undisturbed beaches. Marvel at the beautiful bays of the Balagne at Ile Rousse, named after its characteristic red, igneous rock, before settling down to a well-earned glass of local wine at one of the elegant harbour restaurants.
5. Stroll through vibrant alpine villages near Lake Como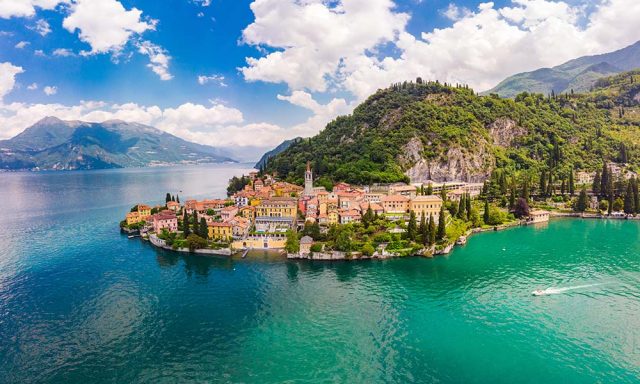 The colourful villages of Lake Como huddle between the rising mountain glaciers and the glistening, sapphire waters of Italy's third-largest lake. 'The Pearl of Lake Como' – Bellagio – is a must-visit on our Walking Lake Como trip. This picture-postcard town sits right on Lake Como's distinctive Y-shaped junction, providing unrivalled views.
Taking in the hillside town of Torno, with its classic Italian architecture and serene ambience, the traditional village of Varenna, immaculately manicured gardens and stylish lakeside promenades, this trip has all the ingredients to fully appreciate this quintessential Alpine region.
If this has inspired you to start planning a memorable walking holiday in 2022, take a look at our collection of Walking Holidays here.
---