We caught up with our man on the ground in Leutasch, Austria to find out what it's like working in one of Europe's most famous snow resorts…
How long have you been doing your job and what made you choose it?
This is my 10th season in Leutasch and I love what I do. Skiing is my great passion and it's probably the main reason I chose to work a winter-season job in Leutasch!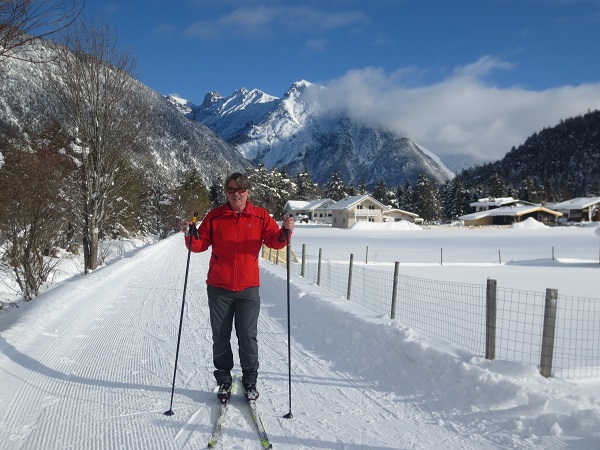 What's it like living in Leutasch?
Wonderful. It's quiet, has an olde-worlde feel and there's a really relaxed pace of life which is a large part of its charm and attraction.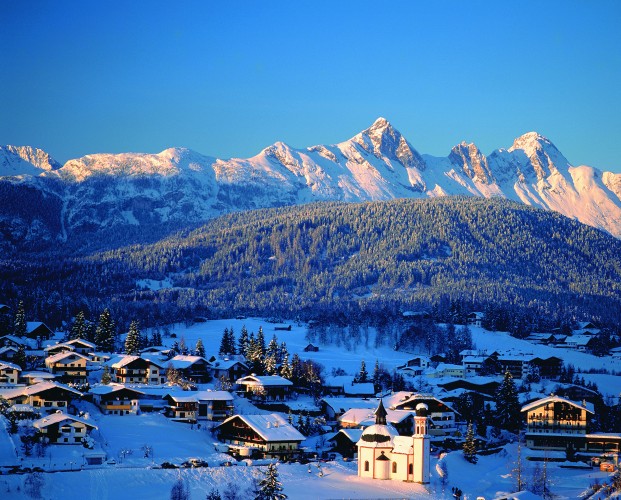 What do you love most about your job?
Simply being out here in the mountain environment, whether I'm walking or skiing! I also enjoy meeting all the different Headwater customers!
What's a typical day like on Headwater's cross-country skiing holiday?
I meet the customers at the Hotel Xander, usually between 9 and 9:30. We then ski an area of the resort, depending on the conditions and the group's ability. Some days we'll ski straight from the hotel; on other days we'll take the van and ski in the wider reaches of the resort.
The customers dictate when they want to stop throughout the day, but it tends to be a quick stop for a drink and a snack. Most days we'll be back in the hotel to catch some afternoon coffee and cake!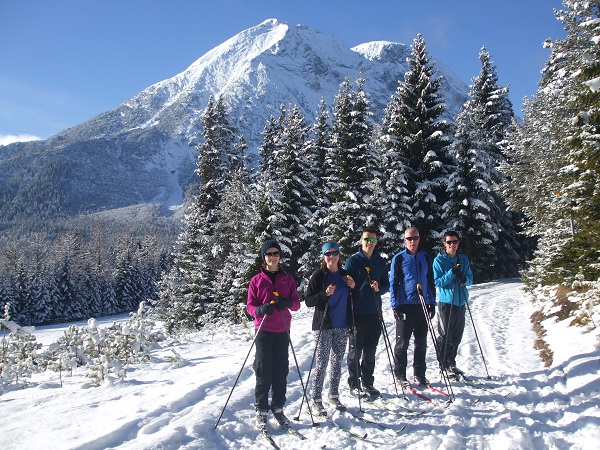 What challenges do you encounter?
My main challenge is to ensure that all customers have the best possible holiday! This involves quickly identifying each individual's abilities, expectations and aspirations, and then reacting to these accordingly. Customers will have different abilities and it's important that everyone is happy and comfortable with the level they're skiing at!
Some of the more advanced members of the group will choose to ski independently so I'll take them to a suitable run whilst I spend time with the rest of the group. We use the services of a local ski school for absolute beginners. We'll all meet up in a nice café for coffee and cake afterwards!
How do you cope with the changing snow conditions?
It's amazing the difference a bit of snow makes! Unfortunately with the ever-changing climate it's hard to predict what the snowfall will be each season and this year it took a while to get going! Luckily there's a manmade snow strip and plenty of good walks to enjoy when there's less snow around than usual. I always pre-warn customers of any issues and encourage them to work on improving their technique for when the snow comes!
What are your must-see sights in Leutasch?
The whole area is stunningly beautiful and it's great to explore. You could visit the nearby village of Seefeld or, on your free day, catch a train from Seefeld (40 min journey) to Innsbruck and take a couple of hours to wander round and visit the Imperial Palace, the impressive cathedral and the old quarter.
The scenic Gaistal Valley is nearby and is ideal for a walk on your day off (it's a true winter wonderland) or, if there's time, I can even arrange to take customers to Neuschwanstein Castle in Bavaria – the inspiration for Walt Disney's Magic Kingdom!
What's good to eat in Leutasch?
Food is excellent in the Hotel Xander and Headwater customers enjoy breakfast, afternoon coffee and cake, and all evening meals there. There are certainly some local specialities that must be tried when out and about like goulash, kaiserschmarrn (pancakes with plum sauce) and the famous apple strudel!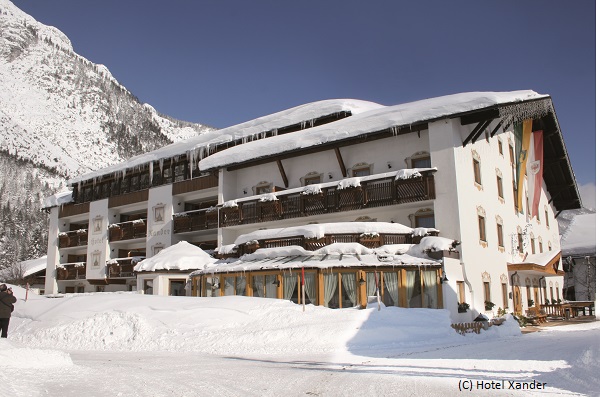 Do you see the same faces over the years?
I'd say 60-70% of Headwater customers who come here are repeat customers! I've found that many customers tend to alternate a holiday in Leutasch with Headwater's Dobbiaco holiday.
Would you recommend your job to others?
Definitely – it's the best job in the world!
What do you enjoy doing on your rare days off?
I like to do a recce of the resort and prepare for the next customers. I also love to ski – it's my great passion! I'm actually going out snowshoeing after this interview and then to meet a friend for coffee. It's not a bad life…
Meet Steve in person on our Winter Walking and Cross-Country Skiing holidays in Leutasch. Or find him in Brittany, France during the summer months, on our coastal walking and coastal cycling holidays!