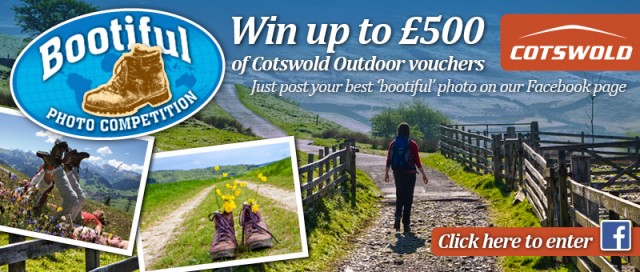 We've all got fantastic pictures that we've snapped whilst out walking but are they good enough to win £500? Why not enter our 'Bootiful' photography competition by simply uploading a picture to the Headwater Facebook page? The rules are simple – the photo must contain a boot!
Click here to enter the Bootiful Competition
You might have whipped out your camera to celebrate scaling a peak or captured a stunning sunset, you may have even kicked off your boots whilst you collapse in a heap for a well-earned breather – it doesn't matter, so long as the 'boot' is in the 'bootiful' photograph you've got a good chance of winning.
May be you have a few photo's? Each entrant can upload a maximum of 5 pictures through the Headwater Facebook page. The top 10 most voted for pics will then be judged by a panel of experts, so good luck with your entry!
Here are some example photographs: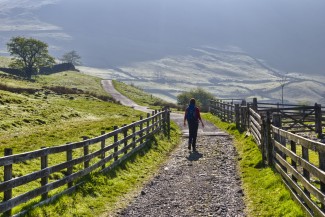 Click here to enter the Bootiful Competition