While the process of winemaking has continued over thousands of years in countries across the Mediterranean, many say it is the French who have made it into an art form. The fabled wine regions in France are known the world over, with the government regulating which vineyards hold the highest quality classification, which includes either the Appellation d'Origine Contrôlée or Protégée. While these designations are awarded rarely, there are many spectacular vineyards that do make the cut. There are few places in the world that you will find a better and more diverse place to go wine tasting, so we've collected some of our favourite vineyards and bottles across the most famous wine regions to inspire your next wine tasting in France.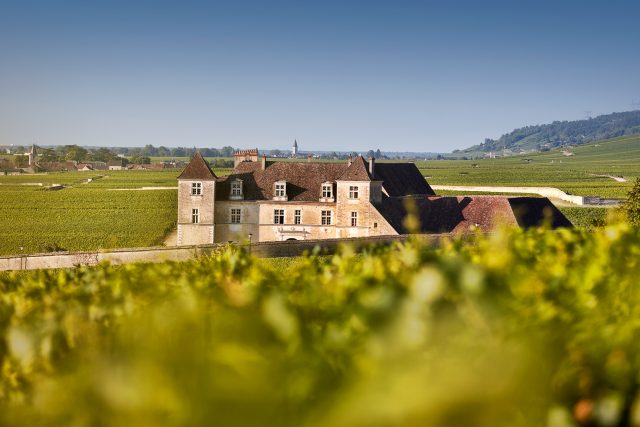 Burgundy
Winemaking in Burgundy dates back to the Roman invasion in 1st Century AD, however, it was the Christian monks who truly refined the process and established the local vineyards during the Middle Ages. Located in the east-central region of France, Burgundy's diverse soil contains a mixture of Jurassic limestone, clay, and marls which accounts for the zesty minerality that is the hallmark of all Burgundy wines. Famous Burgundy wines include Corton-Charlemagne, Pommard, Romanée-Conti, Savigny-Les-Beaune and Santenay, but some of our personal favourites are those produced in the Clos de Vougeot vineyard.
Built by Cistercian monks of Cîteaux Abbey in 12th Century, the Clos de Vougeot remains one of the most famous Grand Cru vineyards in Burgundy. Like most vineyards in the Côte de Nuits region, the majority of wine produced here is Pinot Noir. Often very intense in colour, ranging from strawberry red to deep cherry, you can taste the vibrant flavours of currant, raspberry, refreshing liquorice and truffle, which offers a ripe fullness on the palate. During our Gourmet Walking in Burgundy's Vineyards you'll have the opportunity to taste the Clos de Vougeot's fantastic selection of reds and white wines for yourself while exploring the fascinating Château du Clos de Vougeot and Cistercian cellar. With over 9000 years of history, this storied vineyard is a must-see when exploring the Burgundy region, as it stands as a testament to the fantastic wines and cuisine of Burgundy. Don't forget to look out for their motto emblazoned on the wall of the cellar: Jamais en Vain, Toujours en Vin, "Never in vain, always in wine."
When it comes to pairing the Clos de Vougeot Pinot Noir, it's delicate yet powerful flavours make it an excellent match with soft-ripened cheeses such as Camembert, Brillat-Savarin and the classically smooth Cîteaux.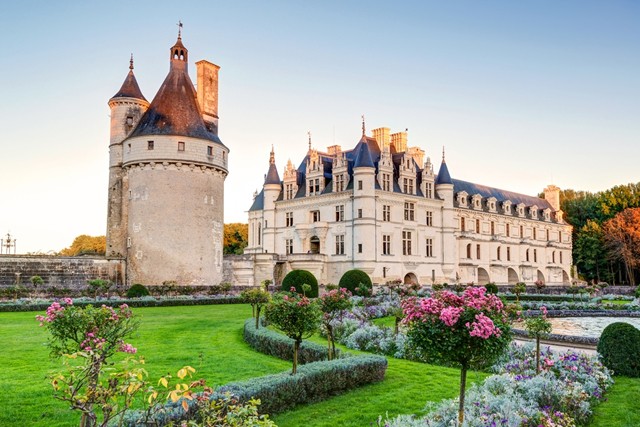 The Loire Valley
The "Garden of France" has attracted travellers for centuries, and with good reason. From its legendary fairy-tale châteaux and spectacular banquet halls to its medieval towns and enchanting forests, it's no wonder why the Loire Valley was awarded the UNESCO World Heritage Site status in 2000. Apart from its vast architectural gems and historical relics, the region is also known for its fantastic winegrowers and world-famous vineyards. Laced with vineyards from Sancerre all the way to the coast, there is a wine to please every palate, whether that's sparkling Vouvray, floral Chenin Blanc, full-bodied Gamay, citrusy Melon de Bourgogne or a crisp Touraine Sauvignon Blanc.
On our Cycling the UNESCO Loire Valley Deluxe trip, you will visit the charming medieval wine town of Chinon. With its exceptional density of natural and cultural heritage, Chinon has beautiful castles and abbeys in its historical centre, but it is also famed for its wine and gastronomy, with a number of notable vineyards on the outskirts of town, including Château de La Grille. Take a trip to one of the only châteaux in the Loire Valley that's surrounded by vineyards and enjoy a wine tasting of their Château de La Grille Chinon rouge, rosé and sparkling wine. The subtle salmon-pink colour of the Château de La Grille sparkling wine is the perfect summer afternoon drink. Effortlessly light and crisp, we'd recommend choosing a mildly nutty and earthy cheese for pairings, such as part-skim Edam, Gruyère or rich French goat cheeses like Ste Maure goat cheese.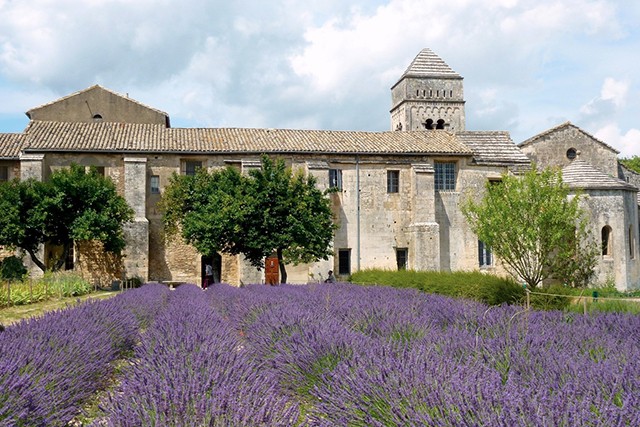 Provence
Stretching from Toulon down to Saint-Tropez and across to the classic Provençal lavender landscapes, Provence spans several different winemaking regions. With contrasting climates, soil and terrain across Provence affecting the taste of each bottle, this region is fantastic for those looking to learn more about French vineyards, the diverse terrain and their winemaking processes. Resinous shrubs like thyme, juniper, rosemary, and lavender which are known to pepper the landscapes also add more complexity and character to Provençal wines. Historically renowned for producing light, blushing pink rosé, Provence also make some delectable red wines, like Châteauneuf du Pape.
On our Cotes Du Ventoux Cycling trip, you'll have the opportunity to taste this wine when exploring the world-famous Châteauneuf du Pape vineyards. Boasting the largest and most important appellation in the southern Rhône, with over 80 growers across more than 3,200 hectares, it's estimated that Châteauneuf-du-Pape produces more wine than the whole of the northern Rhône combined.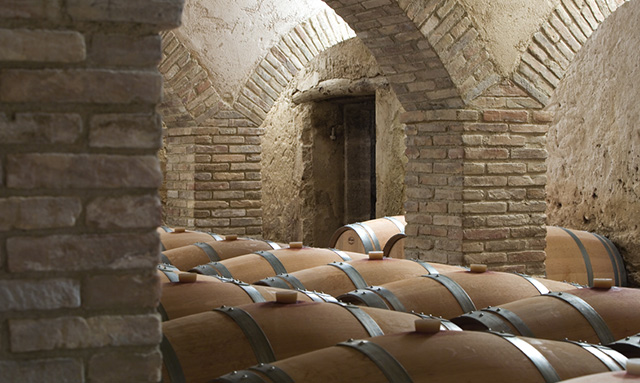 Château la Nerthe is one of the oldest producers in Châteauneuf-du-Pape, with their winery records dating back to 1560. With Grenache, Mourvèdre and Syrah dominating their red blends, you should try the Châteauneuf-du-Pape Rouge. Bursting with rich plum flavours and the aromas of fresh strawberries, pepper and nutmeg, this medium-bodied wine has a refreshing acidity, with red fruit flavours, cocoa and spices on the palate. Full-flavoured pungent cheeses like Epoisses or Pont L'Evêque are usually best suited to Châteauneuf du Pape Rouge.
However, if you're looking for rosé, you'll be spoilt for choice. Rumoured to have been brought in by the Greeks when they planted the first grapevines in Provence over 2,600 years ago, making rosé is a longstanding way of life in the region. With its climate, terroir and varietals perfectly suited to producing pale pink rosé, we'd recommend trying the Champs de Provence Rosé from the Côtes de Provence appellation. Exuberantly perfumed, this full-bodied rosé offers hints of strawberry, watermelon aromas and floral notes for a well-balanced finish. Pair this refreshing wine with a densely textured goat cheese, adding virgin olive oil and herbes de Provence on top – an unbeatable combination for those sultry summer evenings while on our Landscapes of the Luberon Walk.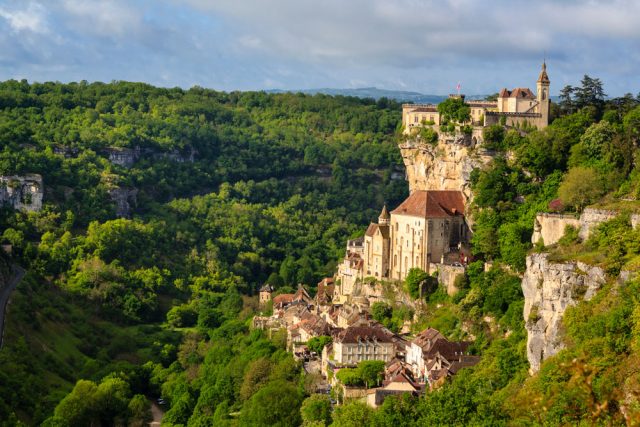 Dordogne
Beginning with Gallo-Romans planting the first rows of vines in the Dordogne Valley, the region now has thousands of appellation wines including red, white and rosé stretching from the hills of the upper Quercy down to the Gironde. The temperate climate of the Dordogne River, the rocky limestone soil, and the sloping hillsides that provide maximum sunshine and the perfect drainage, all contribute to the wonderful flavours and aromas of Dordogne wines. Close to the major wine-growing areas of Bergerac and Cahors, the Dordogne Valley has seen a resurgence of some smaller wineries in recent years such as Coteaux de Glanes that's located at the base of the mighty Massif Central mountains. However, it's the vineyard expansion of Château Lagrézette that have truly turned some heads.
Cultivated since 15th century, the Domaine de Lagrézette vines have grown on a foundation of Kimmeridgian limestone. Predominantly producing delicious rich malbecs and red berry coloured merlot wines, Alain Dominique Perrin seized the opportunity to further expand the vineyard in the Lot River Valley and decided to cultivate Viognier and Chardonnay in his new vineyard, Domain du Mas des Merveilles. Named after the fascinating 20,000-year-old paintings in the Merveilles caves in Rocamadour, why not try these crisp white wines that broke the mould for winemaking in the region on our Dordogne River Walk? The Mas des Merveilles "Viognier" 2011 comes from the Rocamadour vineyard. With notes of apricot, pineapple, white flowers and rose, this well balanced, fresh white wine is bound to impress. Pair this wine with a cheeseboard of chèvre, gruyère, aged gouda and brie – it's the perfect way to enjoy an afternoon in the picturesque clifftop village of Rocamadour.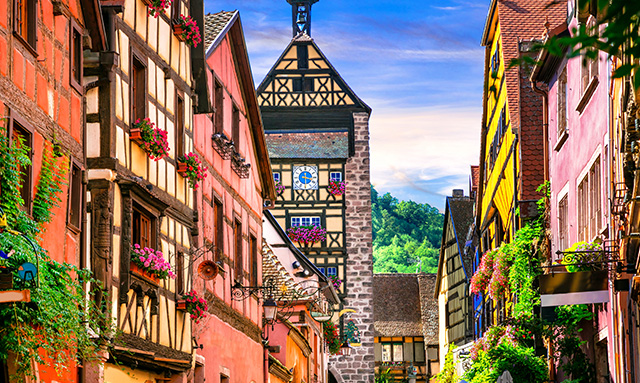 Alsace
Recognised the world over for its excellent wines, the Alsatian climate and complex geology are what gives Alsace wines their unmistakable flavour and character. This northern region close to the German border is famous for its dry, crisp whites and sparkling wines which are produced from a beautiful mix of French and German grapes. The commune of Marlenheim to the ancient cathedral city of Molsheim form the northern gateway to the spectacular Alsace wine route. This remarkable medieval region is also home to the oldest barrel-stored wine in the world. Reputedly made in 1472, the wine stored in the Hospice of Strasbourg's cellar is still drinkable, but has only been tasted 3 times throughout history, with the latest sip taken in 1944 when Strasbourg was liberated by General Leclerc during World War II. One wine that is easier to get your hands on is Dopff au Moulin Pinot Gris Grand Cru from the Schoenenbourg vineyards on the outskirts of Riquewihr.
On our Villages and Vineyards of Alsace we visit the fairy tale castles and gothic churches of Colmar and Riquewihr, so why not take the opportunity to pause to enjoy a wine tasting in the Schoenenbourg vineyards? The village of Riquewihr is surrounded by two notable Grand Cru vineyards Schoenenbourg and Sporen, with winery records dating back to 15th century. Growing Riesling, Pinot Gris, Gewurztraminer and Muscat, the terroir of both the vineyards is strongly expressed in the wine, adding an intense minerality. The Dopff au Moulin Pinot Gris Grand Cru is rich in aromatic complexity and reveals delicious aromas of dried fruit, honey, gingerbread, and apricot. With its hint of earthy and smoky undergrowth, this full-bodied wine makes a great match with famous mountain cheeses such as Comté, Gruyère, Abondance and Beauforts cheeses. The Schoenenbourg wines age wonderfully, developing intense rich aromas over time, so these bottles make the perfect memento to bring home.
If this blog has inspired you to book ahead for a wine-tasting trip in France, take a look at our full collection of cultural and gastronomic holidays in France by clicking here.