We all know of Cannes' undercurrent of thievery, but did you expect that more than mere Diamonds have been pilfered. Look to the festival itself, although we're glad it happened. With registrations open for the 2014 Festival de Cannes on November 25th, we thought you'd all benefit from us kicking up some cinematographic dust about the past of this prestigious film event.
Leaving Venice
Venice is the oldest major film festival in the world, and it doesn't take much speculation to guess that many later festivals used stylistic elements of the Venetian competition to shape their own, but the integrity of the awards were questioned during the Second World War, after a French favourite to win was ousted by the German and Italian competition.
This result sparked many of the judges into outrage and resignation in protest of the increasingly popular fascist regime forcing its way across Europe. Cannes' predecessor started in 1939 but had to cancel when the nation joined the war in defence of Poland. That meant Cannes Film Festival didn't formally arrive until a few years after in 1946, yet is now internationally regarded as the most well-known, so what have they done to rise above the rest?
The answer is actually very little. What started as a protest against a festival rigged by the Third Reich managed to spring up elsewhere, show some films and do a good enough job to stick around.
Cannes and Venice were both originally held in autumn, but Cannes moved to spring in 1951 to avoid further clashes, presumably ending any sore points between the two.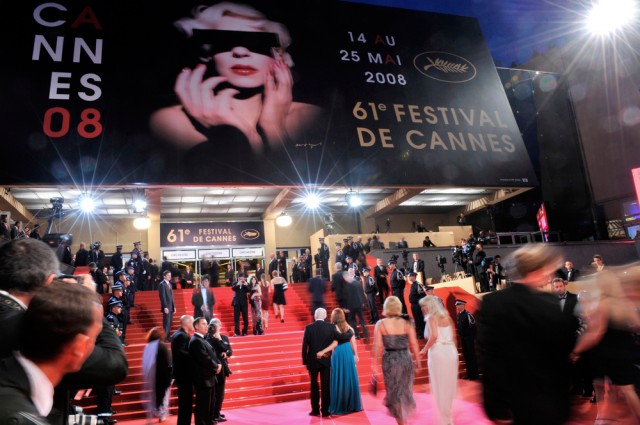 Diamond Heisters
Cannes is a huge attraction for ambitious thieves because there are so many rich people desperate to flash their expensive possessions around to other equally rich people. Here are the various heists, robberies and pilferings of Cannes just last year.
31st July, 2013: A watch store was robbed of its collection of 40 watches to a grand value that was never announced, but it can't be as much as the robbery that happened days before…
29th July, 2013: A daylight heist saw the removal of over 100 million Euros from the Carlton Hotel in France. It took one man, a face mask and a pistol to execute one of the biggest jewel heists in history.
17th May, 2013: over 1 million euros worth of Chopard jewelry was taken from a Novotel safe in the early hours of the morning.
February, 2013: A Croisette watch store was robbed of it's million Euro watch collection
The list is more extensive if we cover previous years and a high percentage of the thieves have never been caught, although the likelihood that the largest jewels have been sold-on is low due to Lloyd's of London offer of a 1 million euro reward for information leading to an arrest. If you fancy yourself a thief hunter, here are the stolen jewels:
Is there anything good left to steal?
If you were distant enough from the precious-gem lifestyle to think there were a small, finite supply of these expensive jewels, then rest assured that there are still plenty more jewellery stores in Cannes to browse, buy or steal from.
Cinema trends for this year are hard to judge without seeing who and what is registered on the 25th November. Festival de Cannes have so far declined to comment on what they're expecting from registrations this year, so, at the moment, anything could happen.
Last Year's Winner
The Palm d'Or is the most prestigious award at the ceremony, and this year it went to the director of Blue is the Warmest Colour, A lesbian romance that has sparked a lot of debate around whether it's art house joy or soft porn. No one has closed this argument yet.