There is something about being by the sea that brings a wonderful feeling of peace and tranquillity. From quietly lapping, azure blue waters to the thunderous crashing of mighty waves, this immensity of nature conveys a carefree sense of freedom that allows the stresses of daily life to fade away. So, what better way to start 2021 than with an exhilarating coastal walking holiday. We've hand-selected four of our favourite, self-guided trips by the water that are sure to re-energise you after the holiday season.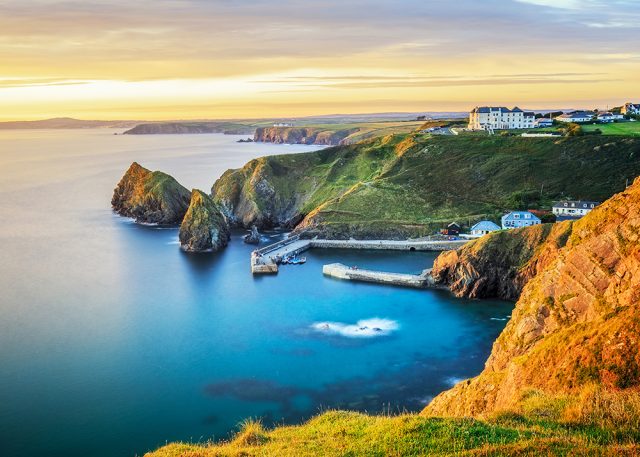 To get some fresh air by the seaside
The Lizard Peninsula offers some of Britain's most stunning coastlines, much of which is designated as 'an area of natural beauty (AONB).' Centred around exploring the most southerly tip of Cornwall, this invigorating walking holiday showcases a wild and majestic landscape. As you explore the rugged, serpentine cliffs of the Lizard, contrasted by quiet, sandy coves and postcard-perfect fishing villages, Cornwall's characteristic, jagged rocks stretch out into the waters, breaking up the formidable, white-topped waves. Follow the infamous causeway, leading to St Michael's Mount and take a moment to explore its fascinating history, before settling down to enjoy the region's seafood specialities. This trip is a much-needed breath of fresh air that will undoubtedly leave you feeling rejuvenated for 2021.
To find out more about our Walking the Lizard Peninsula trip, please click here>>>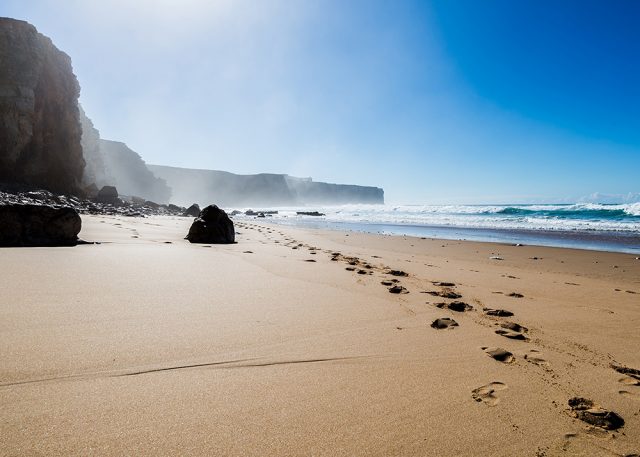 To see exquisite flora and fauna along the coast
Seek out a little spring-like sunshine with a walking discovery of the less well-known Sagres Peninsula of the Algarve. This quiet, rural region of Portugal offers pristine golden beaches, flanked by dramatic cliff lines. The area extends a warm welcome, not only with its temperate climate but also from its friendly locals and enchanting display of flora and fauna. Explore tree-lined paths and flower-filled meadows; a haven for a spectacular array of visiting and endemic bird species, escaping the home-life hustle and bustle and becoming entirely immersed in this delightfully carefree, coastal break.
To find out more information on Walking the Algarve's Wild West, please click here >>>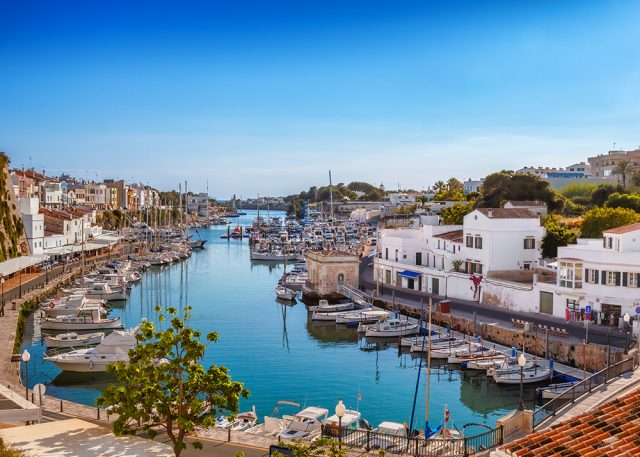 To go for a relaxing dip in the warm waters
If you're looking for a break to get away from it all, Menorca is ideal. This sparsely populated Balearic island is a UNESCO Biosphere Reserve with more beaches than Mallorca and Ibiza combined. Follow its easy walking trails to explore sun-soaked sands that hug the beautifully tranquil Mediterranean waters, just perfect for a relaxing swim. From the charming pink orchids, golden asphodels and gladioli on the southern coastal trails to the striking red and purple rocks of the north, the vibrant colours of Menorca are ubiquitous. Meanwhile, a complex history of battles for power is revealed within the impressive harbour in Mahon. With intrigue at every turn, this walking trip is utterly captivating.
To find out more information on Walking the Coastal Trails of Menorca, please click here >>>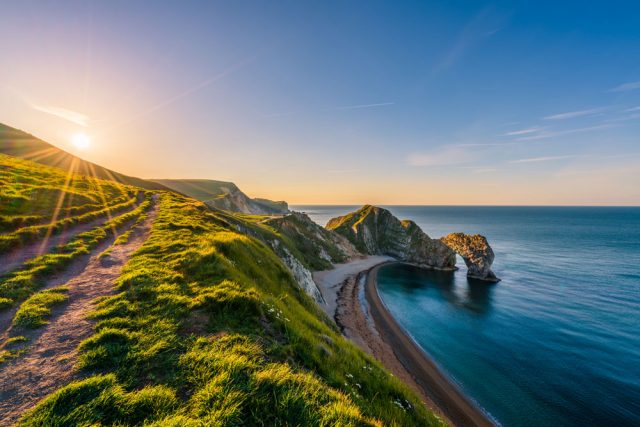 To see historical landmarks and tuck into fish and chips
Returning to British waters, and the Jurassic coastline is a spectacular gem on the Dorset coast. Fascinating, with rocks and fossils dating to Triassic, Jurassic and Cretaceous times, it was England's first site to be UNESCO-recognised as a Natural World Heritage Site. An exhilarating walk following the South West Coast Path takes you across dramatic, white-chalk cliffs to the infamous Durdle Door – a mighty rock arch reaching over and down into the deep blue waters. These panoramic views are breath-taking, sometimes stretching out as far as the Isle of Wight, and provide a home to an incredible variety of birds, butterflies and wildflowers. Walking across this astounding landscape of the Jurassic Coast will undoubtedly create memories that last for years to come. Don't forget to stop and try some freshly-caught fish and chips in a traditional English pub for a true taste of the sea-side.
To find out more information about our Jewels of the Jurassic Coast Walk trip, please click here >>>
A walking holiday by the sea is a perfect antidote to a challenging year, and with such a range of stunning landscapes to discover, the hardest choice you will have is choosing where to go first. Take a look at some of our Coastal Walking holidays across the UK and Europe or browse our Cycling Holidays by the water.