A survey asking 1000 18-34 year-old Brit's to name a Portuguese meal that isn't piri piri chicken revealed that, as suspected, we actually have no idea what Portuguese food is.
When I began writing about the food and drink of Algarve, or even Portugal as a whole, it occurred to me that a lot of us either have no idea what Portuguese cuisine is, or that we pass it off as 'probably just like Spanish food'.
While that latter part of that statement may have some truth to it, I feel as if Portugal deserves better than a vague familiarity with another country because they're next to each other.
To prove that this is a thing worth talking about and not just my own entirely fallible opinion, I did this survey.
'Name a Portuguese meal other than Piri Piri Chicken' – Top 10
Don't know (13.4% did not know or care to guess)
Paella (7.3%)
Bacalhau (6.9% – Portuguese salted cod)
Nando's (5.7% – we'll get to this later)
Fish (3.7 – includes variants such as tuna, sea bass etc)
Chicken (3.3% That's just lazy)
Rice (3.2% even lazier)
Caldo Verde (2.5% – a Portuguese soup)
Piri Piri Chicken (2.5% are rulebreakers)
Feijoada (1.6% a Portuguese stew)
The full survey results can be seen at the bottom of the page.
We can ignore the 'don't know's, and the rapscallions who stated piri piri, despite my request, until we're left with four actual Portuguese meals and then…Nando's?
Do the British public think Nando's is traditional Portuguese cuisine?
We can be happy that Bacalhau is near the top, and paella is sort of right- although more Spanish than Portuguese- but Nando's is unfortunately not a meal, nor is it Portuguese. As the Nando's Wiki page states, 'Nando's is a South African casual dining restaurant.'
Also on the list is 'cat', 'dog' and of course 'ball bags' (only one response each).

If you wanted to see all of the data, dissectible by age, gender and all the other factors, you can download it here.
Does all this mean we're clueless about Portuguese cuisine?
I think that, despite the occasional anomaly or disappointing statistic, the results are more encouraging that originally expected.
There are some really good answers in there. Things like bacalhau, caldo verde and even paella, which some may dismiss as too generic, are staple dishes that I'm glad got a response in the survey.
There definitely needs to be a point in time where we consider why Nando's, a South African restaurant chain, has such a large representation of Portuguese cuisine in the UK, but we'll leave that for you to discuss and debate. Let me know if you come to any conclusions.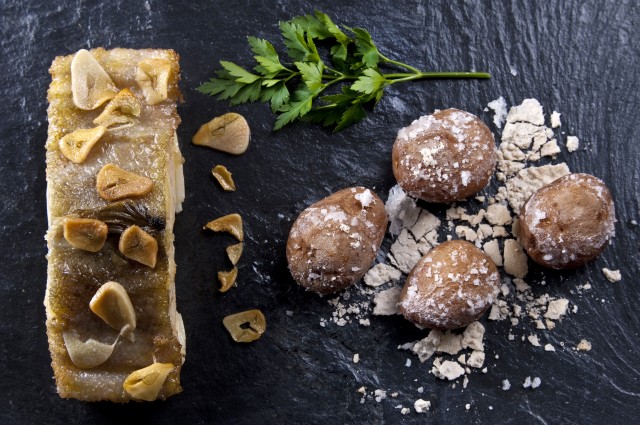 Things to do if you're lacking in Portuguese knowledge
If this survey has enlightened you and spurred you on to learn more about the food and drink of Portugal, there is an awful lot of research to be had on their signature dishes. All the best in your journey through the Algarve and further afield, and let me know how you get on.
Read more about Portuguese cuisine.