Anyone lucky enough to have been in Madrid on the night of May 28th would have felt a city rocking beneath their feet. Fans of both of Madrid's gargantuan football clubs set the Spanish capital alight as Real Madrid met Atlético Madrid in a pulsating Champion's League final, despite the football action taking place in Milan. They swarmed the cosy beer taverns, rustic wine houses, sophisticated, underground cocktail venues and enormous, TV-plastered sports bars in order to yell their heroes on from almost 1000 miles away. The fiery passion of Madrid's inhabitants goes hand-in-hand with its incredibly diverse nightlife scene, often considered one of the best in Europe for the sheer number of quality establishments where locals and visitors are welcomed for any of Madrid's unique beverages.
Of course, being Madrid, most of these drinks revolve in one way or another around red wine. Sangría is ubiquitous in the Spanish capital, and to a lesser extent, so is Zurracapote: a type of sangría that uses citrus fruits and cinnamon for flavouring. Tinto de verano: a mixture of red wine and gaseosa, a mild carbonated lemonade is also popular, and proving that Spaniards are not a nationality to waste precious wine, the ingenious Kalimotxo is a drink that involves covering the taste of less-than-pristine red wine with Coca-Cola and occasionally ouzo. All of these can be found in Madrid and are sourced from the plethora of vineyards at its outskirts, all of which can be visited on day trips from the city.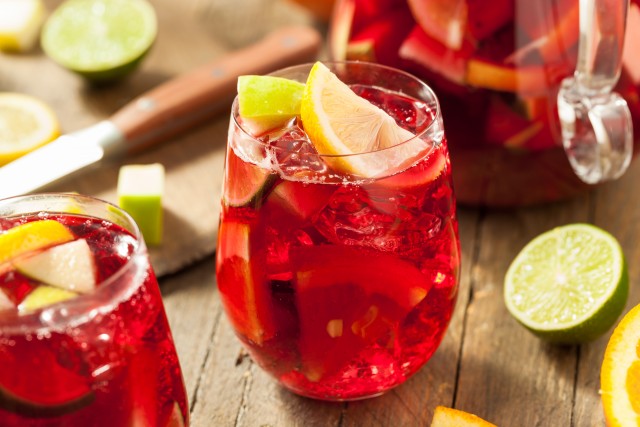 Just south-east of Madrid lies Chinchón, a small town that encapsulates everything Spanish in its 44-square-mile frame. It has a bullring, a castillo and some fine examples of quintessential Spanish wine-making. Go a little further and you'll be greeted by a veritable ocean of green stems: 190,000 hectares of land devoted to vines, which together constitute the single largest collection of vines in the world. This is La Mancha, fabled for its Syrah, Merlot and Cabernet Sauvignon, but more crucially for its Spanish originals: Tempranillo and Garnacha. Naturally, all of these wines find their way back to the bars and bodegas (cellars) of Madrid and can be appreciated for a relatively cheap price.
A true Iberian gastronome would know which wines to pair with which assortment of Spanish tapas for maximum flavour output. Fortunately, for the vast majority of people who don't, Madrid's huge assortment of diverse and miniscule foods means one can spend hours, if not days, experimenting with combinations unavailable anywhere else in the world. Try a glass of Zurracapote with a plate of cocido madrileño – a typical pork stew – or maybe a Garnacha with a bocadillo de calamares, a seasoned and lovingly constructed calamari sandwich. Alternatively, just stuff your face with churros con chocolate without the assistance of a hearty red wine.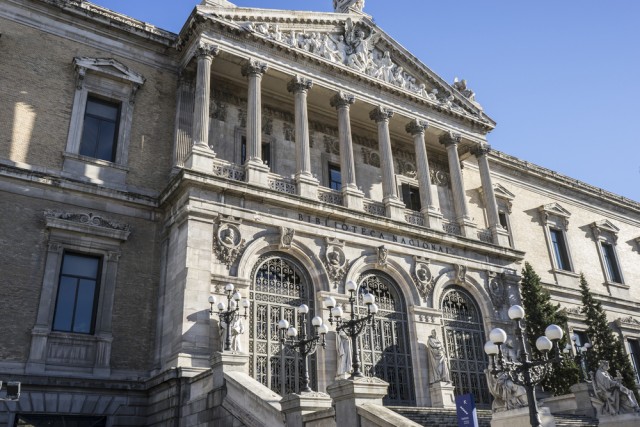 If you're one of the many who find that the best accompaniment to a good wine is a good book, Madrid's got you covered here too. The Biblioteca Nacional de España is an enormous neoclassical building at the Plaza de Colón, home to millions of books, documents, maps, audio recordings, and assorted graphic materials. Though taking your Tempranillo into the home of the largest collection of antique documents in Spain is likely frowned upon, there's nothing stopping you from withdrawing one of the 15 million books on offer to enjoy at your leisure. A lot of effort has gone into creating a Mecca for public resources in Madrid, probably best epitomised by the Biblioteca Pública Municipal Iván de Vargas, which features seemingly endless articles specifically about Madrid, or perhaps the Bibliometro, a series of small libraries located within 12 of the city's metro stations.
And if you thought the extent of Madrid's high society ended with underground libraries, you'd be missing out on one of the capital's greatest pulls, its truly world-class art galleries. Museo del Prado is by far the most grand and it stands as Spain's proud answer to the Louvre. The gallery is every bit as iconic and its huge collection is considered one of the best in the world. Works from Spanish maestros such as Velázquez and Goya find home on Museo del Prado's many, many walls, as do the works of Rembrandt, Rubens, Bosch, and a whole host of internationally acclaimed artists. Lovers of contemporary art can saunter through the expansive halls of Centro de Arte Reina Sofía, home to Picasso's Guernica as well as masterpieces from Dalí and Juan Miró, while those with no preference might prefer the Museo Thyssen-Bornemisza, a gallery whose gamut of historical styles stretches from Mediaeval and Renaissance to Cubism and Pop Art, with all the Monets, Renoirs, van Goghs, Matisses, Bacons and Pollocks in between.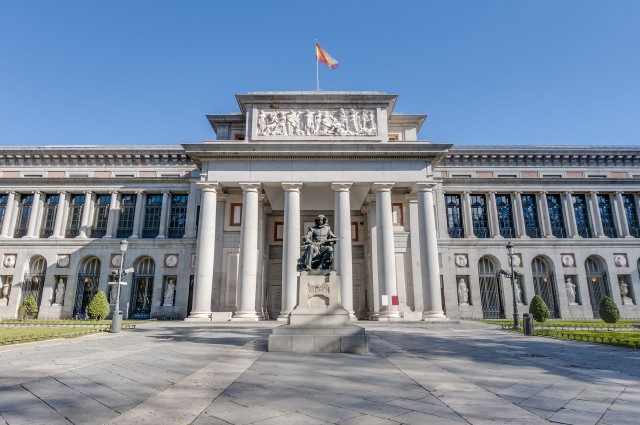 To delve into this most cultural of world capitals, why not add a city break in Madrid to the start or end of your Headwater holiday in Spain? Speak to our friendly holiday advisors on: 01606 720199.