Just before Christmas, Headwater arranged to send a few journalists to discover one of our favourite secret destinations for winter sun. On the trip was Kate Kellaway who travelled on behalf of The Observer, while the rest of the team was made up of Kate Green from Country Life Magazine, Mike Cranmer from the Bristol Evening Post, Chris Parker from Woman's Weekly Magazine and Rosalind Ryan from Zest magazine, accompanied by Headwater's PR Manager extraordinaire, Lynsey Devon.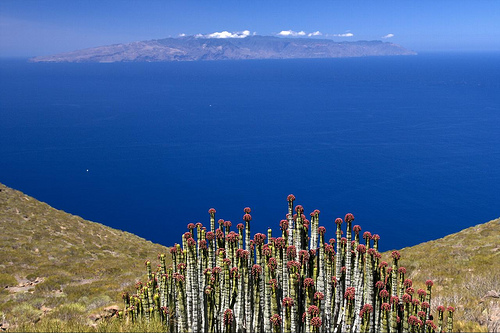 After a tasty stop for lunch on arrival in Tenerife courtesy of the Tenerife Tourist Board, the group caught the ferry over to La Gomera and enjoyed three nights at the Parador, taking in two of the island's most spectacular walks which were led by one of Headwater's most knowledgeable and most experienced guides, Neil Flynn, who many previous Headwater customers will know.
The first copy to be filed was by Kate Kellaway, whose article on La Gomera was published last Sunday in the Observer Travel Supplement. You can link through to the article by clicking this link.
A trip to La Gomera is an absolute dream, especially when you compare it to the snow and ice outside the window right now, so to book your place on the few remaining tours over the next few months, click here for more information on the holiday or just give us a call!