Like much of the country, our Headwater team have been fully working from home for the past month. It's an unusual situation for our team, who love nothing more than a good catchup over a cup of tea in the Headwater office, but we've all been finding our own ways to adjust. Here's what some of the team have been up to during lockdown…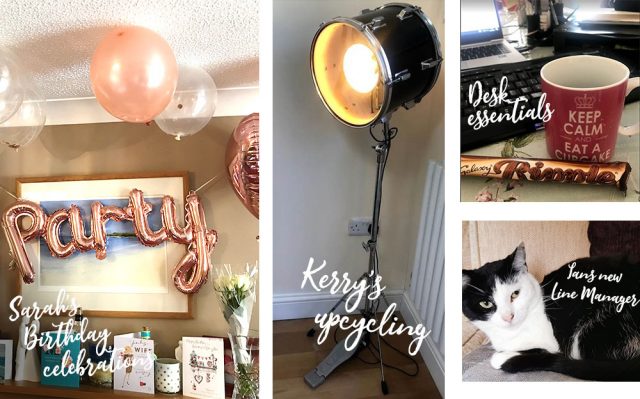 Product Manager Sarah celebrated a birthday recently, and her daughter surprised her with a beautifully decorated lounge and a lovely cake, washed down with some birthday gin and a blissful home spa.
The team have also been showing off their baking skills. Customer Operations Executive Kerry served up a delicious sponge cake which has made the entire team's mouth water. Move over Mary Berry, Mary Kerry is here! Sarah has also been experimenting in the kitchen – despite having spent a lot of time in France and enjoying baking, she'd never made a Tarte Tatin. We think Sarah's first attempt looks pretty amazing!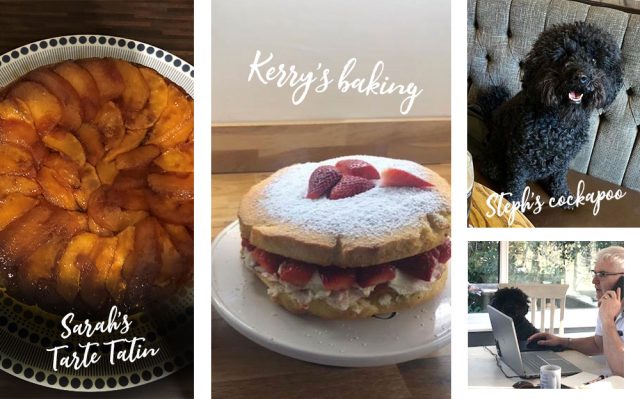 It's not just baked goods we've been whipping up either. Stephanie from our Sales team picked up our sister company Exodus Travels' cookbook and made a Cambodian Lok Lak curry for a delicious midweek dinner. And outside the kitchen, we're proving pretty handy too. Sarah's been decorating her daughter's bedroom (perhaps in exchange for the lovely birthday treats?), and Kerry's been up-cycling some garage junk into fabulous new furnishings.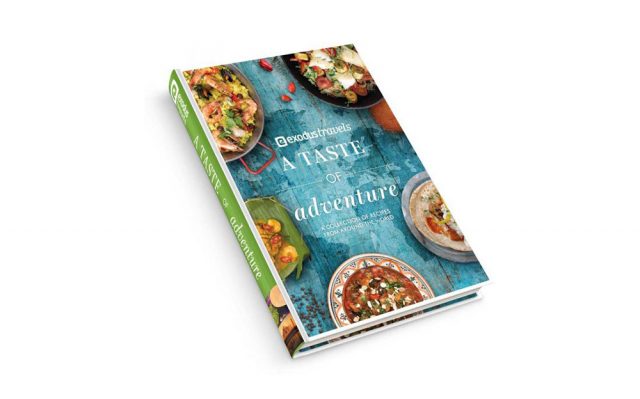 A change of office scenery also brings a new set of co-workers. Teodora from our Product team has been enjoying spending more time with her two children, and Ian's new line manager is definitely keeping him on his toes – usually at about 5pm, when she's not been fed! Stephanie's cockapoo Penny is certainly enjoying the company, although she prefers to be in the garden and misses her weekly visits to the pub.
And finally – what are our team's top working from home tips? Kerry says, "take regular breaks… breaks of the coffee and chocolate kind, which I earnt after my morning walks!" Katie adds that it helps her "to be self motivated, keep busy and the day passes quickly", and keeping to her normal morning routine has helped Teodora adjust to this new situation.
While we've all loved spending more time with our families, we're certainly missing the office atmosphere and our colleagues. Until then, though, we'll be continuing the baking and keeping our spirits high, looking forward to the day when we're all back together again.