One good thing we can all take from lockdown is that added appreciation we all have for the natural wonders on our doorstep. From verdant mountain ranges and quaint countryside lanes to crystalline coastlines and shimmering glacial lakes, getting out there in nature is the perfect way to relax and take a much-needed break from the world's troubling headlines. But where should you go first?
We've collected some of our favourite Walking and Cycling Holidays that showcase the best mountain trails, lakeside getaways and rugged coastlines close to home and in Europe to inspire your next trip.
1. Peaceful mountain trails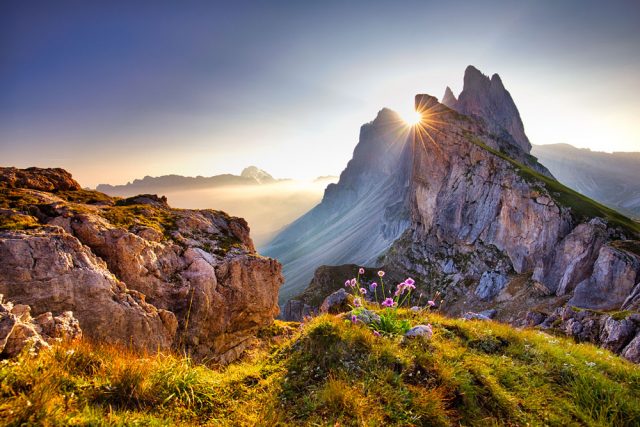 The Dolomites, Italy
Reconnect with nature on an exhilarating trip in the Dolomites. Spanning the provinces of Trentino and Alto Adige, the iconic jagged peaks of the Dolomites edge into the neighbouring Veneto region, providing sublime natural settings and excellent hiking opportunities.
Why not get away from it all and explore this wild slice of the Italian Alps on our Walking the Dolomites of Alta Badia trip. Take in the fresh, fragrant air in the high alpine meadows and discover the stunning natural landscapes of Santa Croce and Badia, which highlights the beautiful backdrop of the Somamunt, Col Plo Alt and Pre Janin mountains. With trips on a gondola lift, visits to a historical WW1 museum and fighting tunnels near the Lagazuoi mountain and awe-inspiring climbs for panoramic views of Col de Locia, this exhilarating trip is bound to leave you feeling refreshed.
The Julian Alps, Slovenia
Enjoy unwinding in the spectacular Julian Alps, where you'll spend your days taking strolls through rolling meadows, serene pine forests and quaint hamlets hemmed in by lush vineyards and babbling mountain streams. Picture-postcard views like this follow you wherever you go on our Julian Alps to the Adriatic Cycling trip.
Starting with a gentle cycle at the shores of Lake Bled, you can picnic near the peaceful Zavrsnica Reservoir, before heading to Triglav National Park the following day. Visiting the twin glacial lakes of Fusine, and the wooded Fella Valley, you pass fruit orchards, vineyards and countless medieval villages until you reach the UNESCO-listed ancient Roman city of Aquileia, that's peppered with 14th century mosaics. Your final stop will be "the Sun Island" of Grado, filled with little squares and fisherman houses, with spectacular views over the sea to Croatia.
2. Unforgettable Coastlines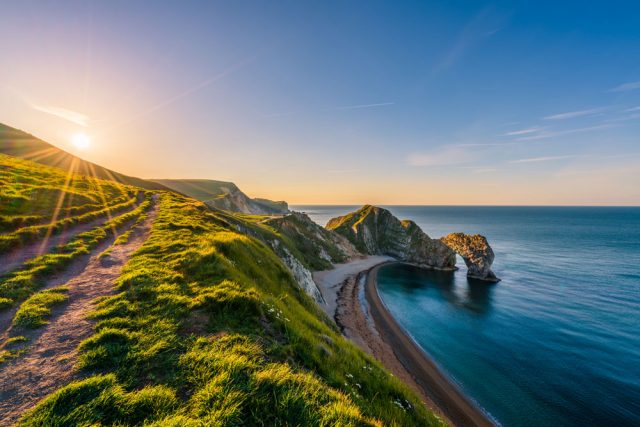 The Jurassic Coast, England
England's first Natural World Heritage Site, the Jurassic Coast, is simply begging to be explored. From its ancient craggy cliffs and wildflower meadows to its long bays of soft sands and world-famous arches, the Jurassic Coast is the perfect coastal getaway. And it's conveniently close to home! Encompassing 185 million years of geological history in its 95-mile stretch, this coastline is peppered with ancient fossils and fascinating rock formations from the Triassic, Jurassic and Cretaceous periods.
The route on our relaxed Jewels of the Jurassic Coast Walk hugs England's longest way-marked path, the South West Coast Path, into Lulworth Cove and through one of Dorset's most photographed landmarks – the limestone arch of Durdle Door. Aside from exploring the region's inviting coastline and tempting tearooms you will visit; the 16th Century Sandsfoot Castle near Weymouth's Georgian Esplanade; Durlston Country Park, and Fort Henry – a 1943 observation bunker that was used by Churchill, Eisenhower and King George VI to watch army drills in preparation for D-Day.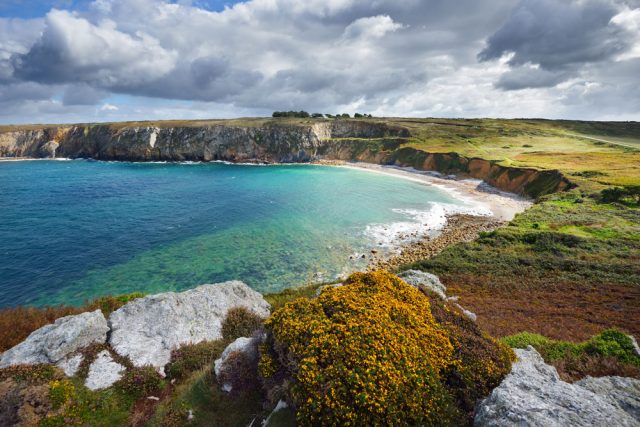 Brittany's Emerald Coast, France
Brittany may be known for their mouth-watering crêpes and crisp homemade cider, but there's also something to be said about their spectacular Breton coastline. On our Brittany's Emerald Coast Walk, we explore pink-hued cliffs, granite boulders, heather-scented beaches and traditional fishing villages that seem untouched by tourism, giving travellers ample opportunity to unwind and reconnect with nature.
This 8-night trip takes you along rugged coastal trails, quaint medieval towns and the thick Hunaudaye forest. With stops at the feudal Fort la Latte castle and the enchanting old stone-crafted town of Dinan, our Brittany's Emerald Coast Walk makes for a truly unforgettable adventure off the beaten track.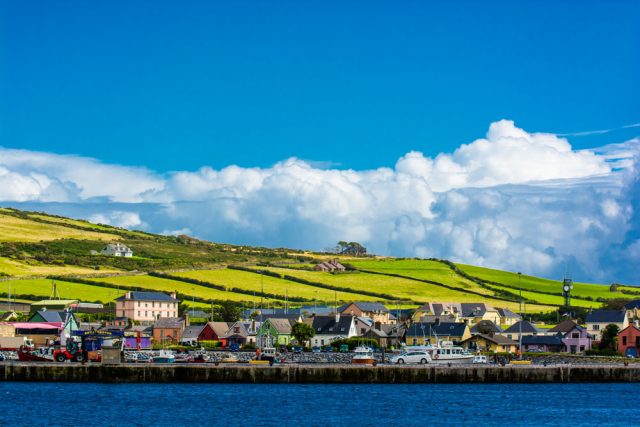 The Wild Atlantic Way, Ireland
When describing the Wild Atlantic Way, famous poet Oscar Wilde touched on the region's "savage beauty". On our Walking & Cycling the Wild Atlantic Way you can experience this beauty for yourself with the dramatic procession of deserted beaches and jagged cliffs, while away from the coast you'll find traditional Irish music pubs and ancient castles in abundance.
This self-guided mixed-activity holiday in the Emerald Isle takes you on an exploration of the Southern peninsula, the spectacular Gap of Dunloe and Killarney National Park, with a boat trip to Lord Brandon's cottage. End the adventure by visiting Dingle's famous distillery to taste the "water of life" or take another boat trip out in search of their most famous resident, "Fungi" the Bottlenose dolphin, who is said to have charmed the locals for years.
3. Spectacular rivers and lakes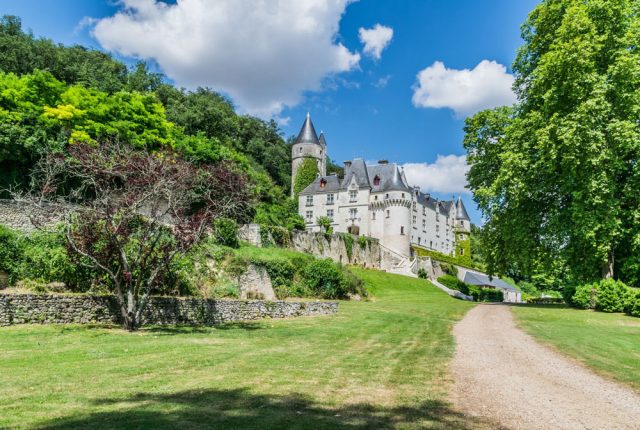 Loire Valley, France
One of the best riverside regions to explore in Europe is undoubtedly the Loire River region. And you can discover some of the country's most opulent aristocratic estates and luxurious chateaux dotted along the Loire River on our Loire Gastronomic Cycling trip. Following the well-marked riverside Loire Valley cycling paths, you can enjoy easy, flat rides in the afternoon and try outstanding gastronomic menus and famous French wines come the evening.
On this trip, you'll visit the stunning châteaux of Amboise, Chambord, Cheverny, Chenonceau, and follow forested trails in Amboise, past vineyards and sunflower fields. You'll also get the opportunity to stay two nights in the former royal residence of Château de Chissay.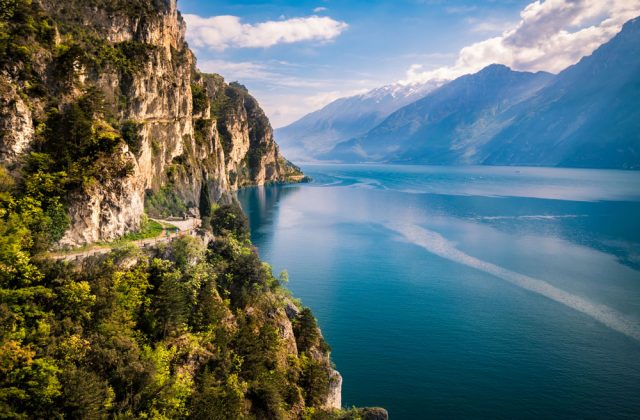 Lake Garda, Italy
If you're looking to explore relaxed waterfront towns, pastel-hued Alpine villages and some of the Mediterranean's finest Renaissance palaces, then look no further than our trip, From the Dolomites to Lake Garda Cycling. Boasting 300 days of sunshine a year, it's time to live your best, "Dolce Vita" with an exquisite cycling holiday through the Trentino-Alto Adige region.
Begin your journey in the lush mountain range of Südtirol, as you cycle through the Val Pusteria valley that stretches between Bressanone and Lienz. Next, you will pass three charming rivers, Rienza, Isarco and Adige towards the lemon-lined shores of Lake Garda that have attracted local poets and politicians for decades. While you're here, we'd recommend extending your stay and visiting Isola del Garda, a small island just off Salò that has impressive battlement remains, a neo-Gothic Venetian villa and gardens filled with persimmons, jujubes and prickly pears.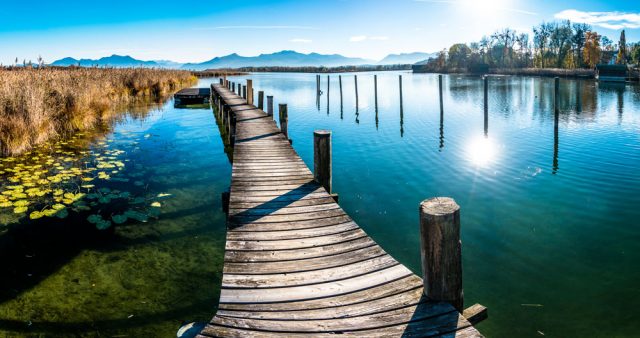 Bavaria's Lake Chiemsee, Germany
Another idyllic lake holiday is our Cycling Bavaria's Lake Chiemsee trip. This single-centre self-guided cycling holiday allows you the freedom to explore Bavaria's largest lake at your own pace, taking in the beautiful alpine foothills, crystal clear rivers and traditional lakeside Bavarian villages along the way.
The sheer natural beauty of Lake Chiemsee paired with panoramic views of the Upper Bavarian Alps as your backdrop gives you the perfect setting to unwind on this blissful 7-night holiday. While you're here, you will cycle through pine forest and fragrant meadows on your way to Höslwang, visit the oldest remaining convent on the northern side of the alps and enjoy a boat trip to the Herreninsel and Fraueninsel to see King Ludwig II's famous Schloss Herrenchiemsee castle.
The small island of Herreninsel is home to Ludwig II's Versailles-inspired castle. We'd recommend visiting the spectacular Grosse Spiegelgalerie, "Great Hall of Mirrors". Running the full length of the building this 98m long hall is decorated with 52 candelabras and 33 glass chandeliers that once held up to 7,000 candles.
If you'd like to truly get back to nature and discover some of Europe's best mountain trails, rugged coastline paths and enchanting riverside towns on a walking and cycling holiday, click here.