In season one of Game of Thrones (2011), the HBO location team picked the Azure Window of Gozo for the iconic wedding between Daenerys Targaryen (Emilia Clarke) & Khal Drogo (Jason Momoa). We're interested in why they picked this location, if they'll ever use it again, and where else they may go.
The Game of Thrones Season 4 Trailer is out now
Hence why we're excited about it now…
The Maltese islands have always been a favourite for HBO's location department. King's Landing scenes and all the other in-show southern scenes were shot in and around Malta since being moved from Morocco after the pilot episode, but the wedding scene always stood out for me as a great location.
A Dothraki wedding without at least three deaths is considered a dull affair
The wedding scene itself involves horses hearts, lots of nudity and a bit of death too, so is thouroughly unsuitable to show here, but if you want a reminder of how it looks, there is a clip from the Dothraki ceremony on Youtube. Don't watch if you get offended by things. Ever.
Look to the bottom of the page if you want to see a map of all the GoT locations.
The Azure Window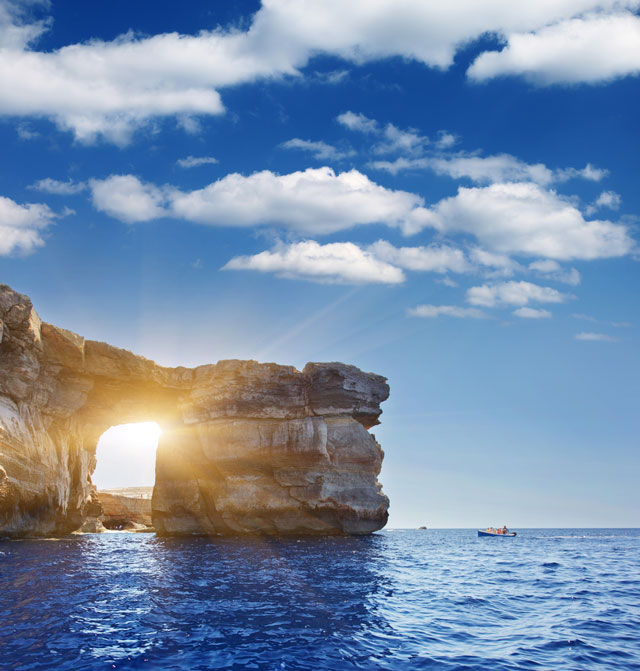 The Azure Window is a natural arch formed by the collapse of limestone caves thousands of years ago. While the arch itself in impressive in it's own geographic right, the most impressive part of it is the flat table-top of the structure, which makes a handy 22m drop straight into the sea.
Unsurprisingly, that means the window is a popular- although illegal- cliff-diving location. Rather than go through the self-explanatory process of cliff diving, though, we can just show you this video.
As you can see in the videos and pictures, the Azure Window will soon collapse due to erosion making the stability of the arch come into question. It could collapse at any moment, so the top of the arch is dotted with warnings against people cliff diving. Those signs have been ineffective so far.
There are lots of movies that use the Azure Window and the rest of Gozo
No more series that we're aware of, but these movies have used locations across Gozo to get there desired setting.
Clash of the Titans (1981)
The Count of Monte Cristo (2002)
The Odyssey (1997)
Other great locations on the island
There are several vistas, buildings and other highly-touristy things for you to visit, so if you ever go there you should find where these locations are first. And at 67km2, less than half the size of the Isle of Wight,  it's not difficult to see them all in one visit.
Mgarr
Citadel
Brochtorff Circle
Calypso Cave
The Ggantija
Il-Qawra