When it comes to food festivals, Europe has some of the most weird and wonderful in the world. Offering a bounty of nourishment, and a rich and assorted history to boot, it's only natural to celebrate them in some fittingly bizarre ways. Here are four of the best from the continent we call home.
La Festa de Sant Medir – Barcelona, Spain
We've already ascertained that Catalunya may have some of the strangest traditions when it comes to Christmas, and it turns out that it's only a few months' wait until the next kooky spectacle comes round in early March. This time, the action is confined to one of Barcelona's north-westerly suburbs, Gràcia, and it honours the ancient Sant Medir, the patron saint of farmers in Catalunya, to whom a sickly baker once pledged an annual pilgrimage if the saint would cure his illness. After the baker, Josep Vidal i Granés, made a miraculous recovery, he stayed true to his word and set forth on his first pilgrimage from Sant Cugat del Vallès to the Chapel of Sant Medir; according to Google Maps, it was a rather paltry 3-hour stroll that would have satisfied no one had it not been for the huge amount of sweets he joyfully distributed throughout his journey.
As the years went on the baker remained committed to his self-governed task and it grew into something of an occasion, with people joining in to throw and gather sweets, which had become central to the pilgrimage. Nowadays, La Festa de Sant Medir features 26 parade groups who progress around the entire Gràcia district throwing out 100 tonnes of boiled sweets from 120 horse-drawn carriages. Eager children and parents arrive with upturned umbrellas to catch the enormous bounty of sugar and provide the dentists of Barcelona with financial stability for the next six months.
Räbeliechtli – Richterswil, Switzerland
The claim of this turnip celebration to be the largest in Europe is one that would be hard to refute. One could assume that after this, the second largest European celebration of the turnip would be a dinner party consisting of two turnip casseroles, such is the sparse appeal of this oft-overlooked root vegetable. Nevertheless, Switzerland presses ahead with its annual turnip festivities on the shores of Lake Zurich every second Saturday of November. The prime attraction is the sight of towering turnip sculptures at night, illuminated by candles, which make their leisurely way down the streets of Richterswil and put Halloween efforts of pumpkin-carved jack-o-lanterns to embarrassing shame.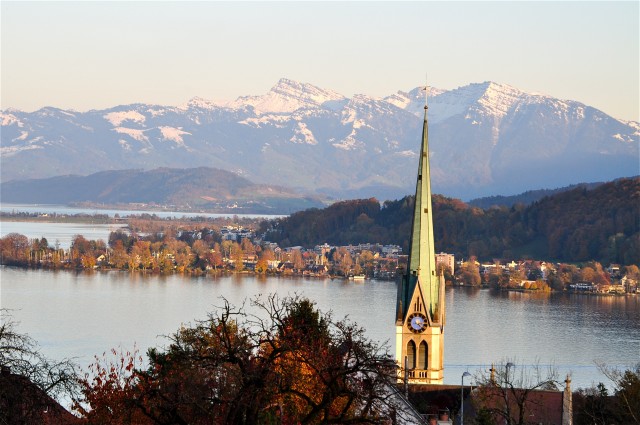 The origins of this festival are said to be found in the late 19th century, when farmers' wives would illuminate the way to the evening church sermon using turnip lanterns. Though this is now universally acknowledged to be a fabrication, possibly to assign some pseudo-cultural meaning to a procession of glowing vegetables, it does nothing to quell the spirit of the locals, who turn out in their tens of thousands for the event of the year. The festival has garnered such a following recently that special machinery has to be used to carve enough turnips to go halfway to satisfying Richterswil's insatiable turnip appetite.
Þorrablót – Iceland
Largely unpronounceable at first glance, and mostly unpronounceable after hearing it aloud, Þorrablót is the celebration of questionable meats enjoyed during Þorri, the fourth winter month of the Norse calendar. Typically by this point of the year, Nordic farmers would have been suffering from dwindling stock, having to make use of the altogether more unpleasant sections of an animal that would previously have been fed to the dogs. The resolve of these ancient people to survive famine, unyielding Icelandic winters and even volcanic eruptions by gnawing on the testicles of sheep is clearly worthy of recognition.
And so, every transition from January to February is observed in a similar fashion. People nationwide gather during the entire month of Þorri to feast, dance and drink some seriously harsh Icelandic spirits. When taking their seat at the dinner table, one can expect to find svið (boiled sheep's head), harðfiskur (dried fish) and perhaps most bizarrely, hákarl – putrefied shark that has been buried to rot for up to 12 weeks prior to eating. Most food is cured in lactic acid and followed with shots of lethal Brennivín to stem the overriding taste of ammonia. Lovely.
The Sagre of Sicily – Italy
If there's to be a king of multi-day festivals for the somewhat more mundane foods, it has to be Sicily. During spring and summer, the Italian island is abuzz with an average of 4 to 5 festivals, or 'sagre', per month, celebrating some of Sicily's most important staples. Everything from artichokes to aubergines and couscous to onions receives its own 3-day sagra, joining the plethora of meat, cheese and wine-oriented sagre that make up the Sicilian diet and festival year.
With various departure dates that span the entire sagra season, Headwater offers multiple holidays in Sicily which take in the island's unspoilt coastline, ancient towns and villages and incredible food and wine.