When creating our interest-packed itineraries, we ensure that we guide you towards some of the best local culinary experiences across the UK and Europe. As avid food and wine aficionados ourselves, we understand how important it is to experience fantastic street food delights, rural fare and well-renowned restaurants while exploring the heart of a given destination. This is why we've created a collection of gastro-led walking and cycling holidays where you can find the flavours feasting on mouth-watering seafood in a traditional fishing village harbour or tucking into exotic fruit in a local food market. Read on to see 4 of our top destinations for foodie experiences, where you can walk away with a real taste of the region.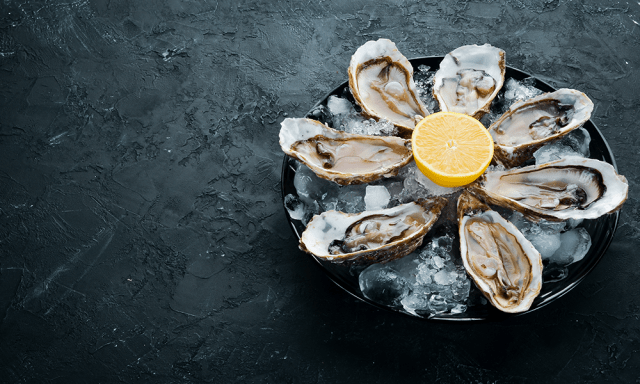 Indulge in oysters, crepes and cider in Brittany
Encompassing a full third of France's coastline, Brittany produces some of the finest seafood dishes in the country, not to mention their other local specialities including their crêpes, salted butter and refreshing apple cider. Imagine, soaking in the fantastic sea views in one of Brittany's traditional fishing villages, where local fishermen are cleaning out shells and carrying shrimping buckets under each arm. You'll while away the sunny afternoon and order the region's signature dish – the seafood platter. This huge ice-carpeted plateau is normally filled to the brim with freshly caught, mouth-watering oysters, mussels, clams, scallops, crab, winkles and king prawns. Wash the meal down with a cold Breton cider, and you'll begin to see what it's like to live like a local.
Believe it or not, oyster harvesting in the region can be traced back approximately 2000 years ago, to when the Romans invaded France. Centuries later, fishermen began to build their communities in seaside towns across Brittany. Although oysters have always been seen as a prestigious delicacy in France, (with Louis XIV, The Sun King requesting them to always be present at his dinner table), the industry only really began to flourish in the 1920s, with the rise in popularity of French beachside resorts. On our St Malo to Mont St Michel Cycling trip, you'll head to Cancale, one of the most famous areas for molluscs on the Emerald Coast.
Known as Brittany's oyster capital, the bay's high-quality plankton contributes to feeding large groups of oysters found just across the bay from Mont Saint-Michel. After learning about oyster production and farming at the La Ferme Marine museum, oyster aficionados should head to the town's port, La Houle. Offering a wide selection of restaurants, from the Michelin-starred to quaint family-run establishments, the port also has local vendors selling fresh oysters on the beach, where they come pre-shucked with a slice of lemon for 5 euros a dozen.
When it comes to French cider, "the nectar of Normandy", nothing beats a Breton cider. Characterised by its bittersweet, over-ripe finish, this rich amber, full-flavoured cider now carries the Appellation d'Origine Contrôlée (AOC) for the region, making it a must-try when you're travelling in Brittany. If you're in the mood for something sweeter than seafood to pair with your cider, try the delicious crêpes from Saint-Malo. Made from flour or buckwheat, you can fine dine on them at a crêperie gourmande (a locally certified crêpe café) or simply enjoy them one-handed on the move.
---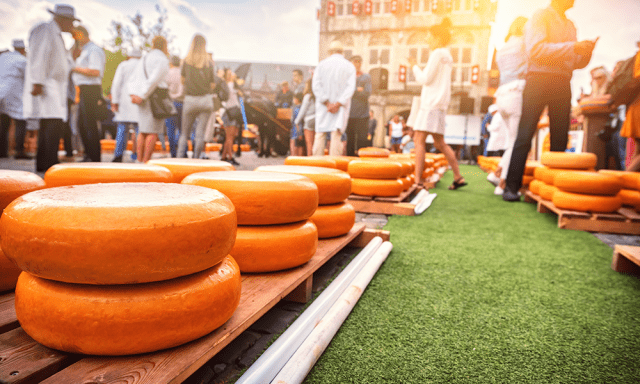 Snack on stroopwafels, Gouda and craft beer in the Netherlands
When you think of local delicacies in the Netherlands, you'll likely think of their traditional stroopwafels, world-renowned Gouda cheese and their wide selection of award-winning craft beers – however, this doesn't mean we recommend you pairing these together!
On our Pearls of Holland Cycling trip, why not start the day with a traditional Dutch stroopwafel alongside a fresh cup of coffee? Stroopwafels originated in Gouda around the 18th Century and according to legend, they came about by bakers mixing up leftover cookie crumbs into dough to avoid food waste, glueing pairs together with sugary caramel syrup. Safe to say, they quickly became a national staple, as bakers across the country followed suit.
When in Amsterdam, visit Lanskroon, one of the longest-running confectionary stores of its kind in the city. Renowned for its jumbo-sized, chewy stroopwafels, you can choose from two distinctly delicious flavours, honey or coffee caramel. It's the perfect tearoom breakfast that offers great views overlooking the Singel canal.
If you're craving a mid-day snack, our cycling trip takes you to Gouda in South Holland where, in the warm summer months, they host weekly cheese markets. Taking place in the historic market square surrounding Gouda's iconic Gothic town hall, you'll find a host of local traders selling cheeses like boerenkaas, Noord-Hollandse Gouda and Gouda Holland with some traders even dressed in traditional Dutch clothing. Trying Gouda made in Gouda is like tasting a piece of history, as records show that the cheese has been produced in the Netherlands since the 12th century, which makes it one of the oldest surviving types of cheese in the world.
In the evenings, there's nothing like cycling around and choosing which quaint spit-and-sawdust taproom or cosy brown cafés dotted around the canals of Grachtengordel to have a refreshing pint in. Beer brewing has a storied history in Amsterdam. Taking off at a time when the freshwater supply was in question, the locals drank beer for safety as well as for pleasure, and swiftly Amsterdam became one of the major brewing centres in Europe in the 15th Century.
Today, why not visit one of the oldest and cosiest bars in the Grachtengordel? Café 't Papeneiland records date back to 1642 and offer a brilliant range of local draughts and bottled beers. After you've chosen your favourite, all that's left to do is to relax, admire the antique Delft tiles and people-watch along the canal side.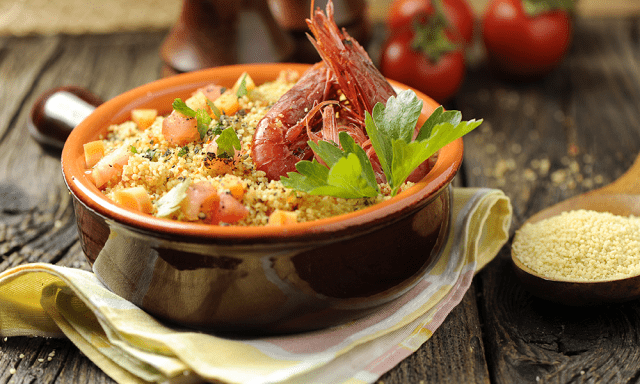 Tuck into couscous alla Trapanese in Sicily
When you think of Sicilian cuisine your mind may wander towards steaming arancini balls, velvety cannoli and fruit-shaped marzipan pastries, but surprisingly couscous is another locally-loved speciality, that's a must-try when you're in Sicily.
Couscous dishes originated among Berbers in Algeria and Morocco, and how they came to be in Sicily is a hotly debated issue among food connoisseurs. Some claim that couscous made the journey to Sicily during the Saracen invasion in 827 A.D., while other historians believe it was introduced only in the 19th century. However it came to be, the dish has become a well-loved staple in the Trapani area over the last couple of decades, with the favourite among most being their couscous alla Trapanese.
On our Secrets of Sicily Walking trip, you can try this rural speciality for yourself. Spending the day discovering Trapani's beautiful historic centre filled with ancient churches and honey-coloured palazzi (mansions), we'd recommend making a pit stop to try their couscous alla Trapanese and a refreshing iced granita.
Their couscous dish is almost always served with fish, as opposed to hearty meat or vegetable versions that's characteristic of the Maghreb. Veering away from traditional Moroccan spices, you'll find that most couscous alla Trapanese is set on a bed of bay leaves and topped with a pesto of toasted almonds and garlic, with some restaurants adding fish broth that's made from 14 varieties of fish and shellfish. This rural part of the country is the perfect place to visit if you're looking to unwind and savour some of Italy's best regional flavours.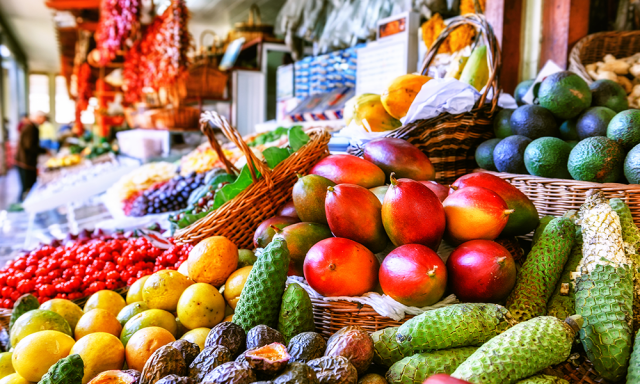 Taste scabbardfish with banana in Madeira
---
Blessed with Mediterranean climates all year round, another reason to head to the Portuguese Island of Madeira is to try their mouth-watering cuisine. Situated close to Porto Santo and the Desertas Islands, Madeira is a paradise for foodies, with many of their cherished local fruits and seafood available in few other places in the world.
On our Marvels of Madeira Walk, you'll be able to wander through the Mercado dos Lavradores in Funchal. Built by architect, Edmundo Tavares, in the 1940s, the art deco market adorned with azulejos (hand-painted tiles) from the mainland, is the most famous market on the island – and for good reason. Selling everything from small, sweet bananas, guavas and dragon fruit to prickly pears, pitangas (Brazilian cherry) and giant pineapples, the market is also well-known for its fresh, exotic seafood. Displayed proudly on stone benches vendors share their catch of the day, which include, swordfish, bodião (parrotfish), charuteiros (greater amberjacks), peixe-porco (grey triggerfish) and espada (Black Scabbard fish) caught off the island's south coast.
A staple in Madeirense cuisine that you should try when you're there is Black Scabbard fish and banana. This type of fish is found in few other places in the world and is considered a real delicacy in the region. Despite its appearance, fish aficionados will love its flavour and texture.
A simple but classic dish you'll find in local restaurants, the succulent fillets of black scabbard fish and peeled bananas are dipped in egg and flour, fried in oil and sprinkled with fresh parsley. The fish is then seasoned with lemon juice, garlic, salt, and pepper and the dish normally includes potatoes, lettuce and fresh tomato salad on the side.
When you dine in Madeira restaurants, you'll see it's common for the locals to finish their meal with a dessert or fortified wine which is usually then washed down with a bica (espresso). If you want to try the local favourites, look out for these popular fortified wines: Cossart Gordon Sercial, Verdelho, Bual and Malmsey to enjoy a true taste of Madeira.
If this has inspired you to look into a gastronomic-led holiday in Europe, take a look at our collection of trips that are perfect for food and wine aficionados, by clicking here.