What would make a 60-something non-cycling couple choose a cycling holiday across Dorset's formidable hills? Headwater Holidays has the answer: put the word 'electric' in front of bike.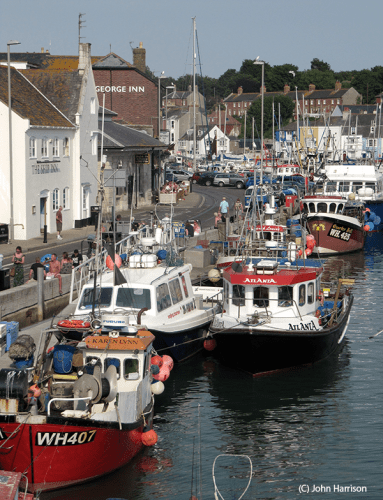 On arrival in Weymouth, Jacqui and Roy briefed us fully on the esplanade, before we set off on our first ride. I'm an occasional cyclist; Celia last cycled in her school days. One nervous turn of the pedals brought Celia's motor into play. She zoomed off. Cue a very big grin.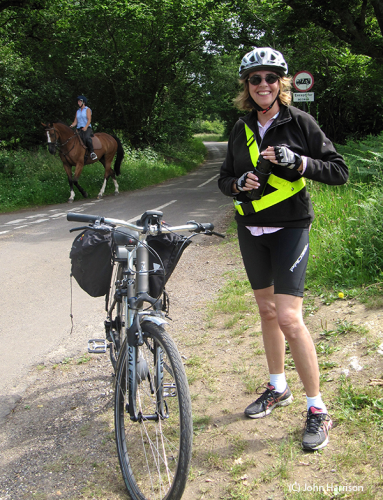 The next morning we headed west to Chesil Beach, and were soon on quiet lanes. High, upholstered seats give much better views than you'd get from a car, and we saw the first of 18 miles of Chesil, Britain's largest single beach. The southern half of it dams up the brackish waters of the wildlife-rich Fleet Lagoon. Then the first hills arrived… My bike had three levels of assistance. Without the motor it was like riding a heavy tandem alone. Level 1 made me feel young again; level 2 turned me into an athlete; on level 3 it was like having Sir Bradley Wiggins jump aboard.
Our first stop was Fleet Chapel, the setting for James Faulkner's smuggling adventure, Moonfleet. The now-tiny chapel suffered badly in 1824's fierce storm, which brought a huge sea over Chesil Beach, completely demolishing the church's nave. 'The water came up as fast as a horse could gallop' wrote George Bowering, the Parish Clerk. We reached our furthest point west among the thatched beauty of Abbotsbury village. The village is home to a famous Swannery, which contains one of Barnes Wallis's bouncing bombs; the bombs were actually tested on the waters of the Fleet. We refuelled at Tom Harrison's friendly Ilchester Arms, which serves delicious homemade food.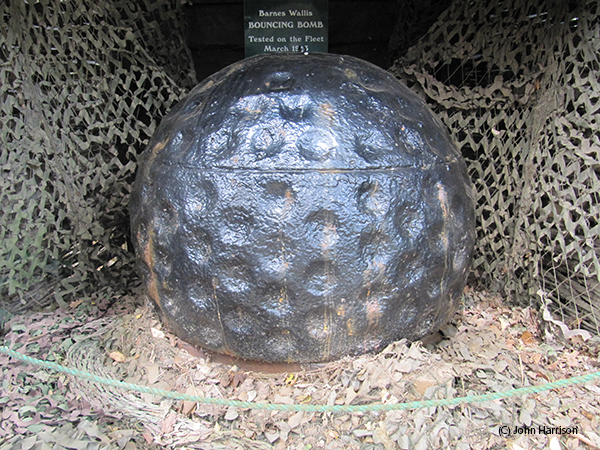 After a rainy squall, we dried out climbing Limekiln Hill. This is the toughest climb on the whole trip and is surrounded by sunlit hedges, wildflowers and horsetails – these primitive plants fed the dinosaurs which once walked here! Our tyres slithered on asphalt slick from the rain; it was the only time we dismounted on the whole trip and it was the road that had let us down, not the bikes. Panting, we surveyed spectacular ridge-top views from the monument to Captain Hardy, before riding into Dorchester at 5pm, punching the air as we glided into the grounds of our hotel!
Next morning we visited the birthplace of Thomas Hardy, a picture-book cottage where the acclaimed author wrote Far from the Madding Crowd and Under the Greenwood Tree.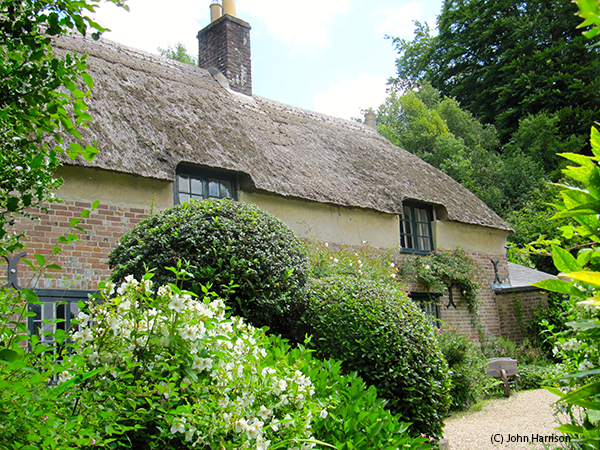 At Moreton village we tucked into tea and homemade cakes at Kate Sutherland's tearooms – the deserved 2014 winner of Dorset Magazine's Best Dorset Cream Tea! Lawrence of Arabia lived in a tiny cottage nearby and died riding his motorbike in these very lanes; we paid our respects at his grave before moving on. We sped down the long hills to the natural limestone sea arch of Durdle Door and picturesque Lulworth Cove where fish and chips were waiting. Quiet back lanes brought us to the friendly, family-run Red Lion, our home for the next two nights. We had another 25 miles under our belt!
A rest day followed, so we took a bus to Corfe Castle. In the shadow of the picturesque ruins stands the Ginger Pop Shop – Viv Endecott's tribute to Enid Blyton who set many of her stories here. It's thought that this imposing Norman castle inspired Blyton's description of Kirrin Castle in The Famous Five series.
On our final day we left town (swiftly passing Melancholy Lane, No Through Road). In five minutes we were off road, crossing fields and heath, before pedaling through stands of Scots Pine. Celia spotted large-horned rare-breed cattle in the next field – we quickly switched to level 3 on our bikes. Emerging at the National Trust's Studland Beach, we still had healthy batteries. We went turbo for the final spurt down a long gentle slope, chatting idly as we flew past grimacing Lycra athletes on their racing bikes.
Anyone with modest fitness can enjoy this holiday and you'll be more in touch with the pleasures of the countryside than you'd ever be touring in a car. We were already fans of Dorset; now we know electric bikes are pretty neat too.