One of the most important exercises you can choose as a means of stretching the muscles, burning fat, and keeping fit, is cycling. Because of the nature of the activity, people also enjoy it as a means of transportation and also as a leisure activity.
People aged 50 years and above have a lot to benefit from cycling. One thing that is indisputable is that there are many over-50s who are still as fit as fiddle. For them, there may not be any difference between now and when they were 35. But the majority of people above 50 are no longer as fit as they used to be.
A lot may be grappling with knee, heart, back or even hip problems, but people in this age category should not let these challenges stop them from cycling. It all boils down to getting the care you need and riding the type of bicycle that is appropriate for you.
Low impact aerobic workouts like cycling are perfect for over-50s who can no longer undertake high intensity exercises; perhaps because their knees aren't as good as they used to be.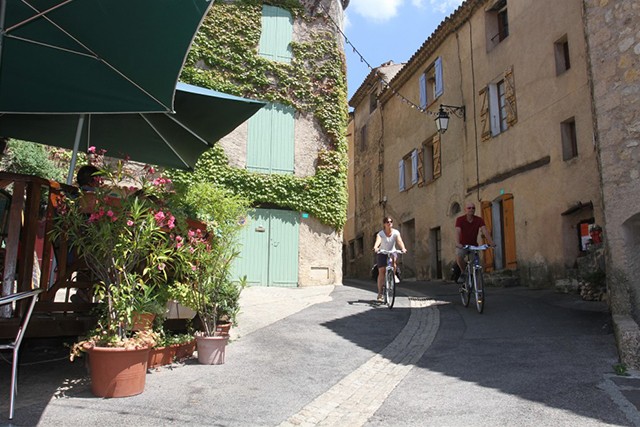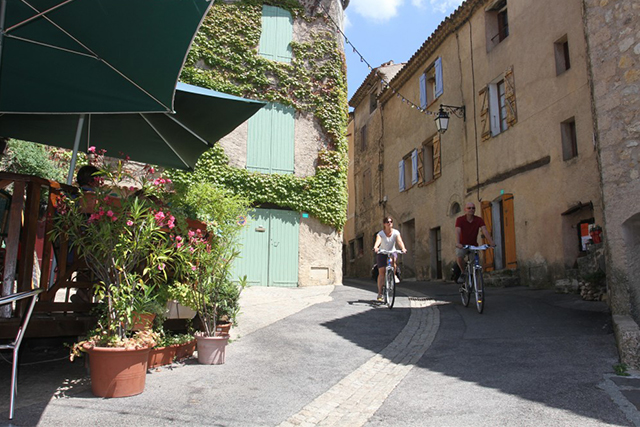 Choosing a bike
Are you picking a bike suitable for athletics? Is it for running errands? Do you want to use it as a means of transportation? Or is it for leisurely rides? You also need to consider what the terrain will be like.
The recommended type for the over-50 is the comfort or the cruiser bike. These are specifically designed to offer a comfortable ride all the time. They come with wide tires and they can absorb shock more than the others. The handlebars are high rise in nature, and because of this, you can easily sit upright. For the purpose of ease of pedalling, these bicycles are also designed with fewer gears. For those doing cycling holidays on a mixed terrain, Hybrid bikes are the best option.
The frame size is the next thing you should consider. As you age, your body shape and size might change, so you should try the bike out before buying. Ask the specialist in the shop to help measure you up or consult one of the many guides available online.
When it comes to saddles, seats with gel pads and high-tech fabric covers are designed to reject moisture and offer comfort. Some seats are designed to lower the level of pressure on the prostate and perineum – the middle of the seat has deeper channels and the saddles are noiseless.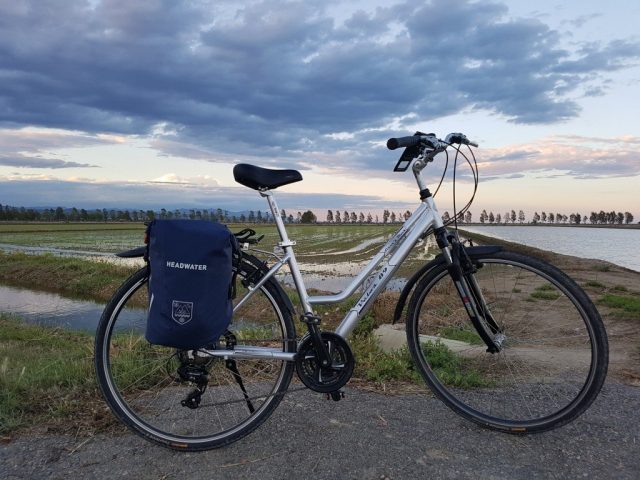 Choosing the biking gear
When you have tested and chosen your bike, you can source the correct clothing. Breathable fabrics are ideal for removing sweat from your body whilst cycling. Some tops even come with underarm vents. Stretchy and well-fitted tops and shorts also allow you to lean and move without exposing your skin and the items move with you as you ride.
Gel or foam padded shorts are often anti-bacterial and offer support and comfort when cycling. The shape of your body should be the yardstick for measuring the fit. Shorts with shorter rises and wider waists will be the best for men, whilst those with longer rises and smaller waists are best suited to women.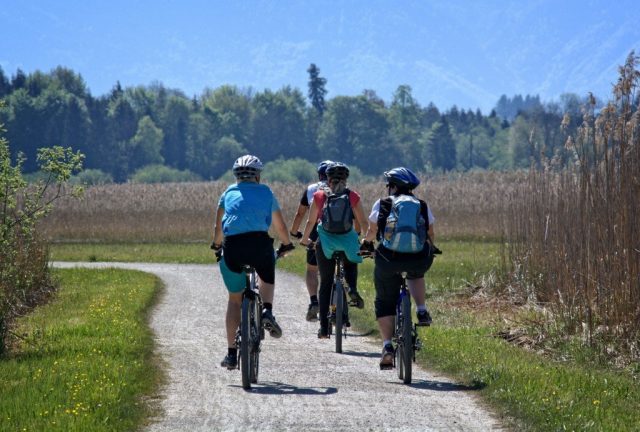 Preparing to hit the road
If you have previous cycling experience you should be able to, without too much practice, pick up where you left off. If you are completely new to cycling at the age of 50, you will need a lot more practice.
First-timer cycling fears are no different to any others you have conquered in your life. You may be afraid of failing after several attempts. You may be wary of the level of strength that would be exerted when cycling, and your fears may even be about the possibility of crashing and injuring yourself. Here are some tips:
Start slowly. If you jump into the long steep climb, you may fail at your first trial. Start with a small and slow goal and work your way up as your confidence and ability improves.
Practice makes perfect. A lot of the time, people crash and injure themselves whilst riding because they misjudge situations. But when you have a bike that fits you well, and you get out and practice, you'll better prepare yourself for any split-second decisions you may need to make.
Consult your GP if you're worried about your health or fitness levels with regards to cycling. Many over-50s enjoy cycling as an alternative to walking depending on their health, but your doctor should be able to advise.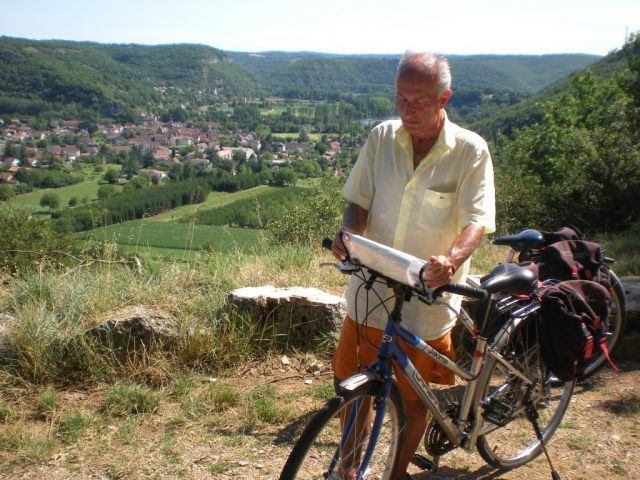 The best way to start off
If you're a beginner cyclist, it may be difficult and stressful to get the hang of it at the start, and your body may take longer to adapt and recover. Pedalling on flat grounds at the beginning will be the best, but if you do attempt a climb, you should drop down to a gear that means your cadence (the speed you're pedalling) increases but where you are still powering forward.
A benefit of cycling is the friendship and association we build when riding in groups. However, as a beginner, you are advised not to join groups for now, until you have perfected some acts.
Get comfortable with turning, clipping in, braking, and handling traffic first. This is to avoid posing a danger to yourself and other cyclists. Cycling with one or two experienced cyclists will help you learn.
How to recover after rides
The recovery time for your body at 50 is now slower than it once was. Whenever you feel tired you should take a break. And make recovery a priority – after a big ride, stretch well, eat well and sleep well.
Headwater has a range of level 1-rated cycling holidays, which are ideal for those new to cycling holidays. Level 1 routes are gentle, relaxing, and perfect for first-timers, families with children, or anyone who hasn't ridden a bike in years.