If all of this excitement about football is becoming irritating what with the  sudden emergence of thousands of flags of the Cross of St George on cars and buildings across the UK, then there is a solution.
If you can't stand it any longer, head for Italy and France! Both of them are out of the tournament having played hopelessly in Italy's case, and in the case of France, behaved like spoiled schoolchildren to boot.  We may soon be able to add Spain to this list the way they are playing.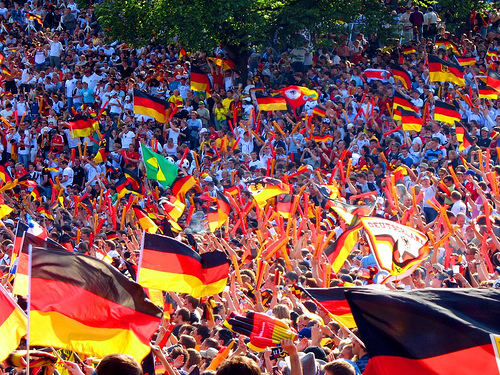 If you love the beautiful game and can't wait to join the party, head for Germany, Portugal and  Slovenia who will all be in ultra happy flag waving moods at the moment!
Footballing wisdom:
"There's no in between – you're either good or bad.  We were in between."
– Gary Lineker