With all the cold and snow about at the moment, it makes a pleasant change to contemplate the new wheeze to promote Queensland, dreamed up by Anthony Hayes, Chief Executive of Queensland Tourism in Australia.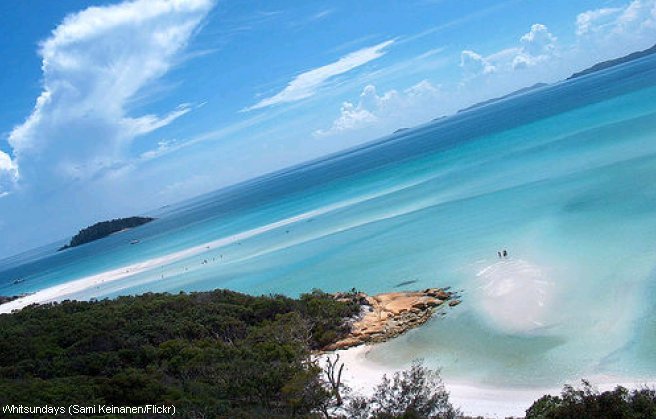 The state tourist board are offering one lucky person a 6 month contract to explore the stunning bays and reefs of the Whitsunday Islands for six sun kissed months,  and will pay them a fortune to do it (£70,000 to be exact).  With a beachfront house and pool included in the deal and nothing in the job remit apart from making blog entries and video diaries of snorkelling and sailing, competition is going to be pretty fierce. And that's just from our office. You can apply up to the 22nd of February 2009 and find more information here.
With so much time on their hands the lucky winner will be casting around for things to do when they are not lazing about on the beach, or snorkelling  in azure seas. Luckily there is a website that may give them some ideas. Called The Idler, it consistently praises the concept of doing less and relaxing more. You can find their ideas on doing less here.
Curious Facts And Quotes
The Whitsundays were discovered on Whit Sunday by Captain James Cook in 1770.   Whit Sunday is also known as Pentecost – a word derived from the Greek meaning 'fiftieth'. According to the Bible it was 50 days after Christ's resurrection that his disciples received the Holy Spirit and went out to preach Christianity.
"Discovery consists of seeing what everyone has seen, and thinking what nobody has thought".
Albert Szent-Gysrgyi
(1937 Nobel Prize Winner for the discovery of vitamin C)