With UK travel being firmly on our minds this summer, our brand new North East Wales Heritage Trail holiday is already proving popular with our Headwater customers. This walking route is the ideal way to explore some of the most beautiful locations in Wales, at your own pace, as it takes in some of the area's most stunning and best-loved places. We spoke to Claire Copeman at Adventure Tours UK who worked on the new itinerary with us. Read on to find out what goes on behind the scenes when it comes to planning a Headwater self-guided Walking Holiday.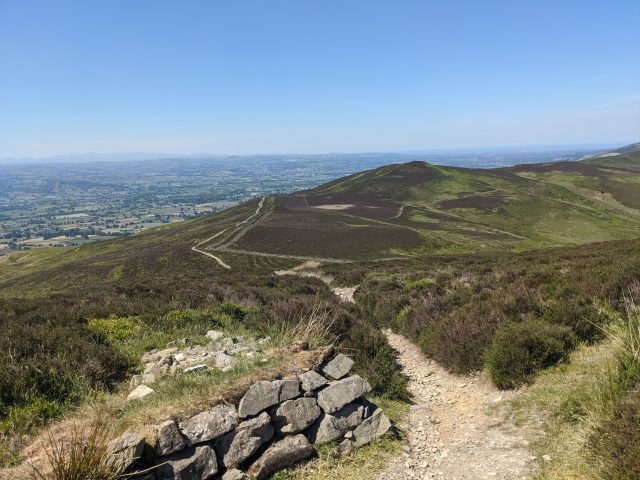 What were the first steps in planning the Headwater North East Wales Heritage Trail?
The first steps to consider when planning any hiking trip are who the audience is and what aspects of a region they would find most interesting. The beautiful Welsh landscapes are scattered with fascinating relics throughout history and North East Wales is no exception. From Bronze Age burial grounds to Iron Age hill forts and medieval castles to Industrial Revolution architecture, everywhere you look the landscape tells a story.
So, the concept was to create a journey through an area of historical significance over the centuries, that is only known to a few outside the local population. Walking in these historical steps, with barely another soul in sight, gives guests a true sense of discovery on this journey, peeling back the layers of history to discover the real Wales.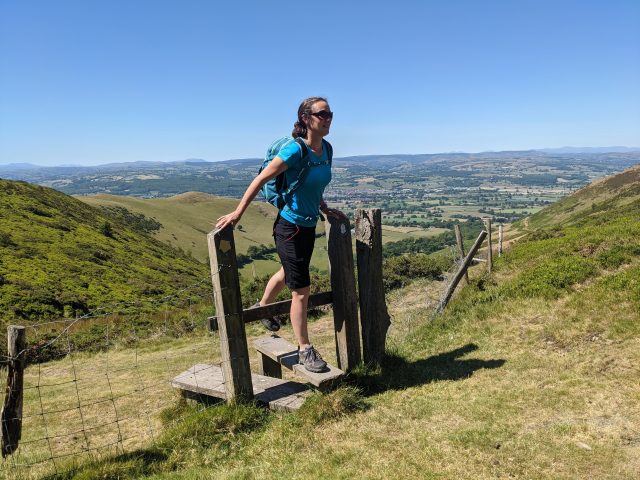 Once you had the basics of the trip in mind, what were your next steps?
Once we had the concept in place, the next step was to look for suitable accommodation within the general area we wanted to cover. Accommodation can often be a challenge in rural areas so working out the options, the locations and ensuring it's all of a similar standard to other accommodations on the trip is key early on. After that, it was a case of joining the dots.
Living locally means we know this area inside out, so we know all the key highlights and the walks with the best views that would make this journey incredible. The hardest part was distilling it all down into just five routes that would be achievable within a week-long hiking holiday!
Did you have the chance to try any of the walks yourself?
Absolutely. We've walked and ridden our mountain bikes through this region for years, so even at the planning stages, we already knew what to expect from the experience as a whole. But of course, having used our knowledge to link up the different trails that we'd done before, we were keen to walk each of these new routes from beginning to end to ensure each worked in its own right and delivered something special, every single day of the trip.
With living so locally it's been possible for us to get out and do these walks even during the latter stages of lockdown. We walk this area all the time, so it was actually really lovely to have a specific purpose to these walks!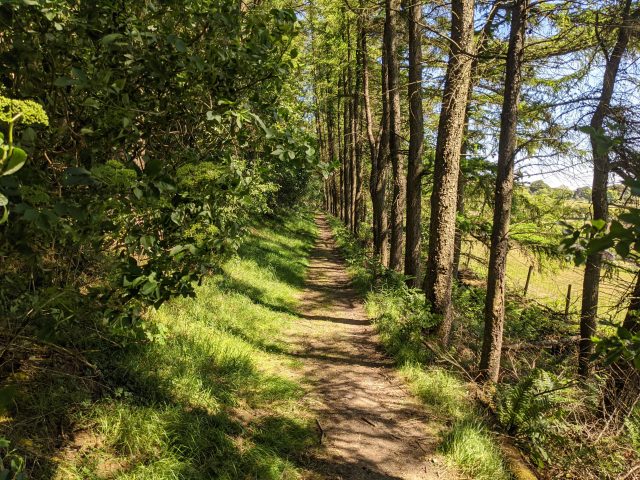 Could you tell us a bit more about why North Wales is the ideal place for a self-guided walking holiday?
North Wales offers the unique combination of being compact and accessible, whilst at the same time feeling wild and remote. It's relatively quick and easy to travel from one area to another, yet within minutes of walking out of a town like Llangollen or a village like Llanarmon DC, that sense of wilderness returns, and you could be a million miles from anywhere. It makes it perfect to discover on foot. And the landscape changes with such regularity too. Moorlands turn into limestone escarpments, which become grazing pastures, before turning into forest. In this one week of walking you'll discover all these different environments and the variety of wildlife that each brings.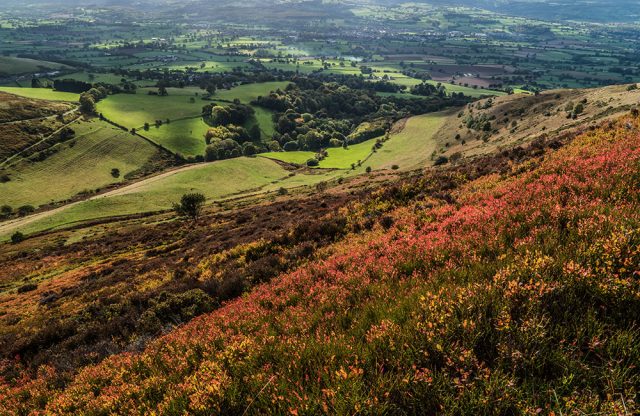 What practical elements did you consider when planning the itinerary?
The fundamentals of any trip are keeping guests well fed, watered and rested overnight! The accommodation led a lot of the decision making and we knew that we wanted town locations where possible, so that guests would have a choice of places to eat and drink each evening. The final location on this trip is actually very rural, but that was a small compromise we were happy to make in order to complete the journey from the Clwydian range to the Berwyn range, knowing that the hospitality in this final accommodation is second to none. With its open fires, cosy ambience and delicious food, it's a place we love to arrive at ourselves after a long day's walk and we're delighted to share this local secret with Headwater's guests.
Transport logistics also have to be considered and North East Wales is easy to access via road, rail and air, making it the perfect jump off point for any adventure.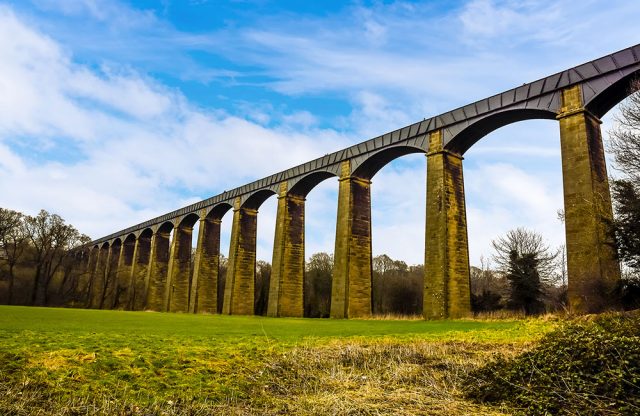 How did you choose the accommodation?
We have a long list of partners around the local area with whom we already have a working relationship. We always begin with these relationships as it's important to us that we support local independent businesses. If ever we need a new partner for a specific type of accommodation or in a new area, we always begin with asking our existing network for a recommendation. This way we can be confident we continue to work with the best partners even as we grow, And of course before any guest ever steps foot inside, we visit every single accommodation ourselves to do a thorough recce of the property and ensure the hosts live up to our expectations of delivering a warm Welsh welcome.
We have worked with the owners of all three accommodations on this trip for some time and we're delighted to bring them all together now into this one hiking experience.
Who would you recommend this self-guided holiday to?
This trip is perfect for anyone who loves hill walking, enjoys beautiful wild landscapes and has an interest in historical events. The heritage aspects of this holiday provide interesting landmarks along your walks so even if you don't care much for history, every route is enjoyable in its own right. But if you do take a moment to look a little deeper and understand their significance, they really do reveal a fascinating insight into a journey through time.
What would be your personal highlight of this trip?
That's a tricky one! Moel Famau is the point on this trip that is closest to my own home, so when we set out to walk the Ruthin to Moel Famau circular route, every element of which I'd done previously just never as one complete route, I knew it would be lovely. What I didn't expect was to finish that day with a beaming smile having discovered an absolute gem of a hike right on my doorstep! It's a big day out at around 20km but every step was wonderful, and the views were just incredible.
My other highlight (if I'm allowed a second!) is the route from Glyndyfdrwy to Llanarmon DC. Early on the footpath, you'll discover an old disused tramway from the slate mines back in the day, as the route begins to wind alongside the most beautiful river. Peppered with small waterfalls along the way and tumbledown buildings that are the remains of the Nant y Pandy slate works, it was like stepping into another world. Absolutely beautiful.
I hope your Headwater guests enjoy this fascinating walking holiday as much as we have enjoyed creating it with the help of the Headwater team.
If you'd like to explore the wild Welsh highlands for yourself, find out more information about our North East Wales Heritage Trail here.