Castles emit a sense of wonder; an intrigue of the stories their walls have seen over hundreds of years. Predominantly poised overlooking the countryside, their panoramic views are breathtaking while the historic mystique is utterly captivating. Below, we share 6 of our best castle trips to inspire your holiday plans.
Brighten your lockdown and book now for an unforgettable adventure to look forward to when the restrictions ease.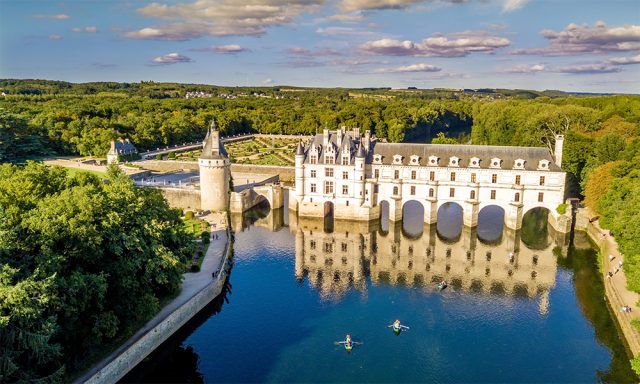 1. The Loire Valley: A royal Renaissance rendezvous at Chateau de Chenonceau
The Loire Valley is blessed with an abundance of fairytale châteaux, dotted within its rolling green landscape and looking out across the peaceful river, Loire. Rich in history, much of this region is designated a UNESCO world heritage site.
Discover the infamous Chateau de Chenonceau – a highlight of our Chateaux Of The Loire Walk – Short Break – whose Renaissance-style architecture was influenced by notable, historical figures, including Diane de Poitiers, Catherine de'Medici and Mary, Queen of Scots. Also, featured in this trip is the majestic Chateau d'Amboise. A place of residence for French royalty between the 15th and 19th century, the chateau holds fascinating stories of heroes, literary figures and artists, such as Joan of Arc and Leonardo da Vinci, whose tomb is housed here.
To explore more of this captivating region, take our longer Chateaux of The Loire Walk trip, which, as well as visiting these notorious castles, allows more time to take in the sun-soaked vineyards, sleepy wine villages and bustling medieval towns.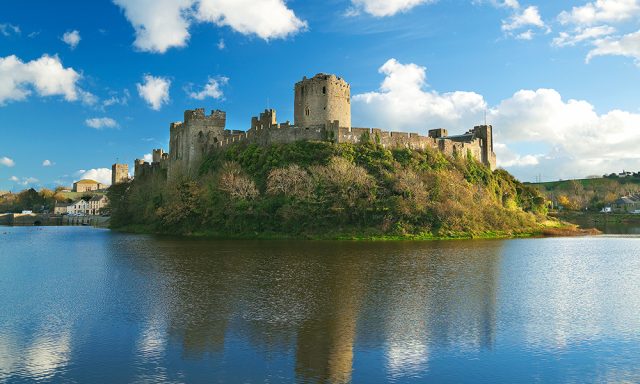 2. The Pembrokeshire Coast: Visit the Norman Pembroke Castle
Our Pembroke to Amroth Walk starts impressively at the mighty Pembroke Castle, a stunning fortress that dominates over the Pembroke River. Home of many illustrious tales in Britain's medieval history, facing sieges and attacks, it is most well-known as being the birthplace of King Henry VII.
Following the Pembrokeshire Coastal Path, our walking trip continues in its dramatic feel, with gorgeous sandy beaches, towering sea stacks and limestone cliffs that make for magnificent hiking.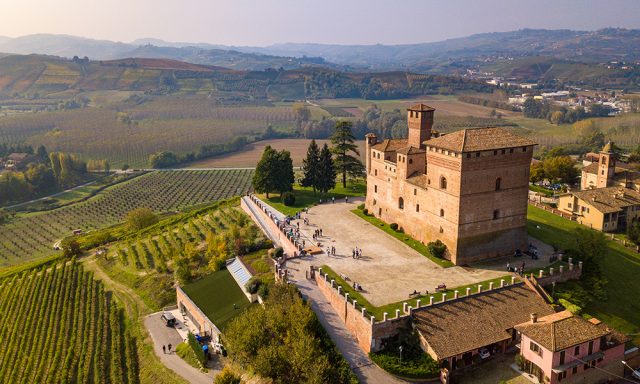 3. Italy's Piedmont: Enjoy the sweeping views from the Castle of Grinzane Cavour
The Langhe region of Piedmont may be beautifully tranquil but nestled within its picturesque landscape are noble Savoy castles, revealing a wealth of vivacious history. Explore the medieval architecture of the UNESCO-recognised castle of Grinzane Cavour with its imposing 11th-century square tower and fascinating, wooden painted ceiling on our Gastronomic Barolo Walk. Then, discover the contrasting structure of the Castle of Serralunga d'Alba, whose unique and slender French donjon stretches towards the sky. A region world-famous for its Barolo wines, savouring a tasting or two at one of its charming wine villages will be well-earned after your castle visits.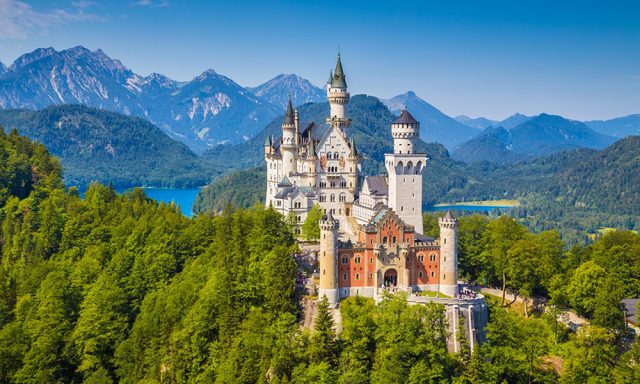 4. The mountains of Bavaria: Be enchanted by Neuschwanstein Castle
The stunning snow-capped peaks and glistening mountain lakes of Bavaria provide an idyllic backdrop for the chocolate-box architecture for which Bavaria is known. Inspiring Disney's Sleeping Beauty, the romantic Neuschwanstein Castle, set within this incredible landscape, is known as the 'castle of the fairytale king', and was commissioned by King Ludwig as a haven of escape.
Whilst our walking trip isn't running in 2022 due to the Oberammergau Passion Play, you can still ride this amazing route through Germany on our Lakes and Mountains of Bavaria Cycling holiday.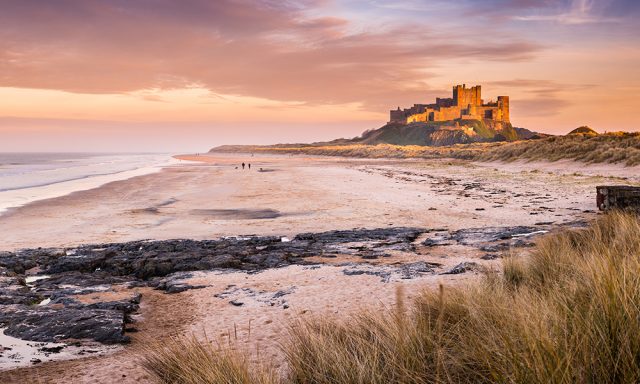 5. The Northumberland Coast: Cast your eyes on the commanding Bamburgh Castle
One of the most iconic views of Northern England is Bamburgh Castle. Towering at 150 feet, as one of the largest inhabited castles in the country, this Norman stronghold guards the Northumberland coastline, creating a striking icon against the seascape. However, Bamburgh castle is just one of several included in Headwater's Walking the Northumberland Coast trip. While exploring this ruggedly beautiful countryside, designated an Area of Outstanding Natural Beauty, you'll also uncover the 14th-century history of Alnwick castle– home to Harry-Potter-inspired events, the remarkable ruins of the Dunstanburgh fortification and the distinguished 12th-century Warkworth castle.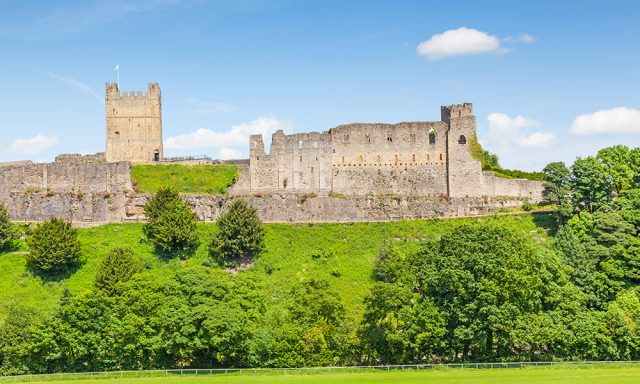 6. From the Yorkshire Dales to the North York Moors: Wander around Richmond Castle
The pretty market town of Richmond provides a welcome rest day on our Walking from Coast to Coast East trip. A destination filled with medieval history, its castle is regarded as one of the greatest Norman fortresses in the UK. Dating back to 1071, it was built by Alan Rufus as a defence against a turbulent North England. Today, you can explore its interactive exhibitions and peaceful 'Cockpit Garden' or enjoy looking out over your previous days walking with the castle's spectacular views across the Yorkshire Dales. This walking trip may be on the challenging side, but, following in Wainwrights' footsteps, you'll experience stunning views over the undulating Dales and heather-covered moorland, then be rewarded with stops in cosy pubs of traditional Yorkshire villages, making it well-worth the exertion.
If you love to combine stunning scenery with enthralling history on your holidays, then choosing one of Headwater's Castle Collection walking trips will deliver on every level. Please get in touch with our team to book now and have your castle holiday on the horizon.