A cycle ride along the country lanes is an excellent tonic to feeling reinvigorated. As your mood brightens, the gentle breeze keeps you cool and gives you a lift along the way as the scenic landscape rolls by like the backdrop to a feel-good film. We're still dreaming of the time when we can go and explore our beautiful destinations by bike as it allows you to see that bit more, stopping as you please to delve deeper into the region's history and culture or to sample some local delicacies. Below, we share six of our all-time favourite cycling trips from our Countryside Collection, that we hope to get back on as soon as it's safe to do so.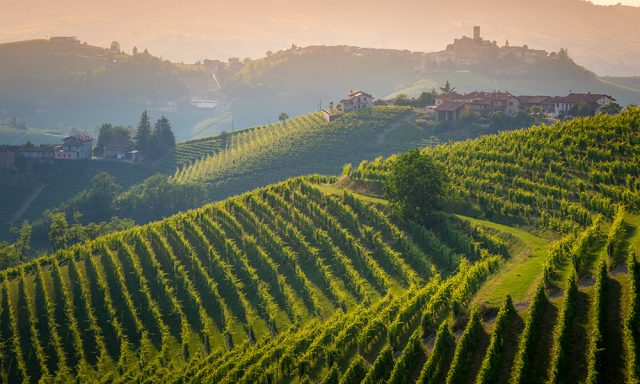 Piedmont: fine food, fine wine and postcard-perfect scenery
Cycling in the region of Piedmont is idyllic; quiet countryside roads that wander through verdant vineyards, pine forests and beside rippling rivers. The pretty hilltop hamlets and fine wine towns provide an excellent excuse for a stop to admire the far-reaching views, dotted with medieval castles and frescoed chapels and perhaps tasting some of the region's well-renowned Barolo wine. On our Gastronomic Barolo Cycling trip, two nights are spent at a Michelin-starred restaurant; a chance to experience Italian food at its finest – a well-earned treat after a day exploring by bike.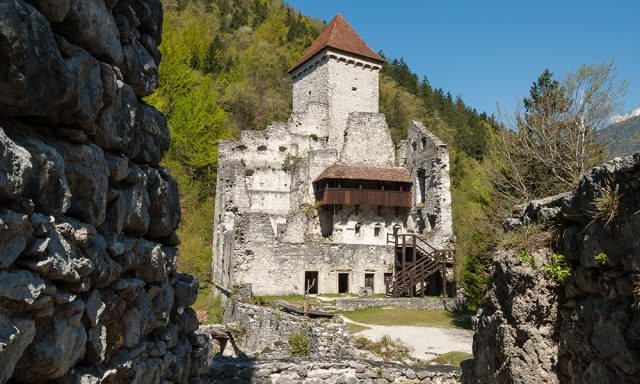 The Julian Alps to the Adriatic coast: Captivating contrasts across three countries
Cycling through three countries highlights their uniquely beautiful countryside's and compelling culture. From the glistening waters and quiet countryside lanes surrounding Lake Bled in Slovenia, overlooked by the 12th-century Kamen Castle to the impressive Roman archaeological site of UNESCO-listed Aquileia, Italy, our Julian Alps to the Adriatic Cycling trip is packed with intrigue. As a culinary journey, it does not disappoint either. Discover cured meats and homemade pasta in Italy and the sumptuous Kremna rezina, cream cake with a crispy pastry base, in Slovenia. Sandy beaches will greet you at your final destination, the 'Sun Island' of the Adriatic coast, leaving remarkable memories for you to take home.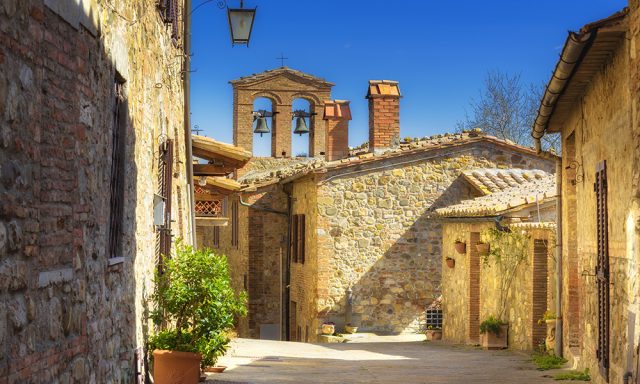 Tuscany: Charming countryside cycling fuelled by authentic Italian cuisine
The beautiful, sun-soaked countryside of Tuscany is equalled only by its stunning cuisine. And A Taste of Tuscany Cycling provides the opportunity to enjoy it all. Spend your days cycling through vineyards and winding country lanes that lead to medieval towns and picturesque truffle-growing valleys, before settling down to a home-cooked meal at the Agriturismo La Pietriccia. You'll soon find that idyllic countryside views aren't the only thing on the menu. On this trip, discover the cheese towns of Contignano and Pienza, famous for their pecorino, and Montepulciano, the perfect place to taste its infamous wine, before getting a chance to learn classic Italian cuisine yourself with a cookery class.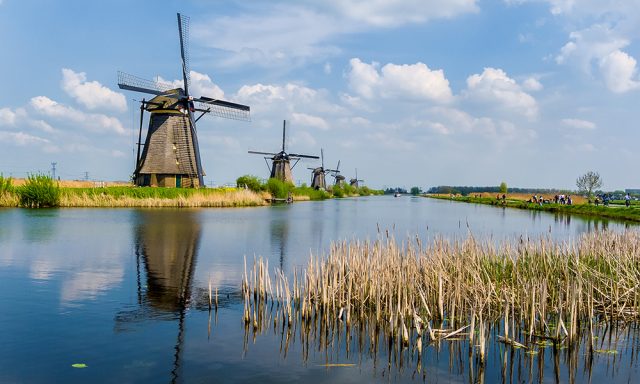 Holland: A cycling trip alive with colour, culture and tasty treats
The relaxed cycling routes through Holland allow you to soak up the characteristic landmarks of this enchanting countryside. Its woodland, lakes and wild gardens reveal quaint villages, windmills and farmhouses while a visit before mid-May sees flower fields full of tulips, crocuses, daffodils and hyacinths. Our Pearls of Holland Cycling starts and finishes in Amsterdam, so provides the chance to visit cultural hotspots, such as the Anne Frank and Van Gogh museums, perhaps picking up a stroopwafel along the way. Journey on to admire Gouda's romantic inner-city canals and the stained-glass windows of St. John's Church, before sampling its infamous cheese or Dutch-style apple tarts; all good fuel to get you back to Amsterdam.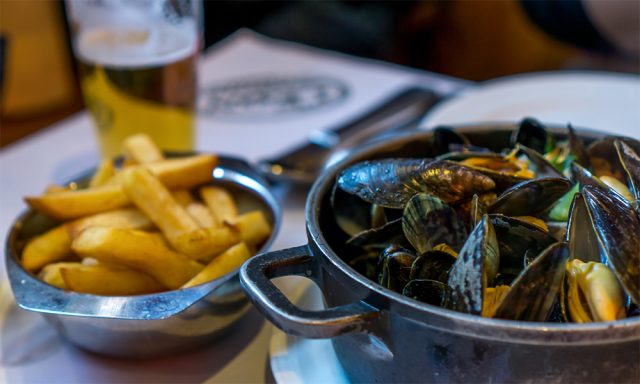 Amsterdam to Brussels: Spectacular cities of culture meets picturesque countryside
From one magnificent city to another, our Cycling from Amsterdam to Brussels offers culture and history in abundance. The trails are quiet and mainly flat, checking off the quintessential Dutch windmills and bridges, peat and polder landscapes. Diverging to see the remarkable Biesbosch National Park, one of Europe's last remaining freshwater tidal areas, the route then crosses to Belgium and its historical cities of Antwerp and Leuven. There are plenty of delicious snacks to sample along the way. From syrup waffles (or stroopwafels) and cheese in Holland to moules & frites, luxury chocolates, gaufres and beer in Belgium, the culinary delights are definitely worth cycling for.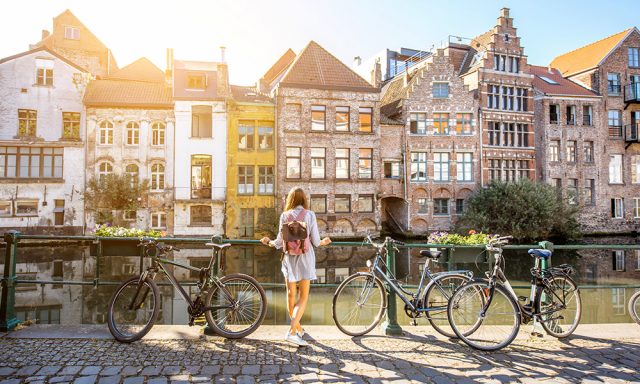 Brussels to Bruges: Ride through tree-lined lanes towards fairytale castles
Heading west from Brussels to Bruges, this Belgian cycling trip checks in at some of Europe's most iconic cities. For art- and culture-lovers, this trip is ideal with a chance to marvel at work from the Flemish Masters – Van Eyck, Bruegel and Rubens – and explore the fortifications that make up the defensive line of Antwerp. The route also stops in the UNESCO Creative City of Music, Ghent, before arriving in Bruges to enjoy one of Belgium's world-famous beers, triple-fried frites or a syrup-soaked waffle. With the city's fairytale ambience, it's the perfect way to round-off a culturally creative cycling trip.
Enjoy the best of both worlds, combining charming countryside cycling with a myriad of cultural delights. Why not take a browse through our complete Countryside Collection that's filled with Cycling and Walking trips designed to showcase the best countryside scenery.