In view from afar, as you cycle towards the mysterious castle silhouette on the horizon, curiosity is sure to pique as to what tales will unfold upon your arrival. With the breeze giving your speed a little lift, taking a bike allows you to soak up that little bit more of the gorgeous landscapes that encircle these majestic fortresses. Choosing a cycling trip from our Castle Collection makes for a perfect escape for history-lovers and outdoor enthusiasts alike.
Book now and have a unique castle trip to look forward to when lockdown ends.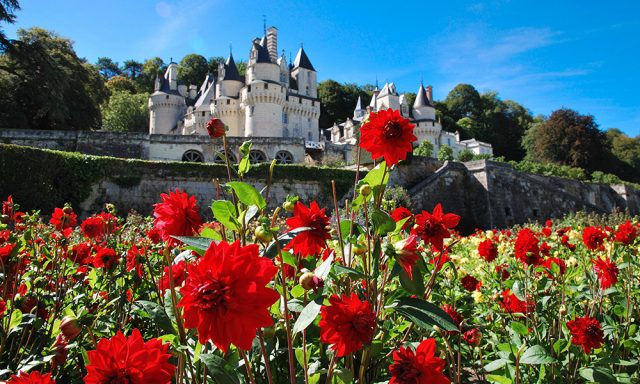 1. The Loire Valley: Visit the charming Château d'Ussé
What better way to satisfy your love of historical castles than by visiting the Loire Region, UNESCO-recognised for its riches in impressive Renaissance Châteaux. Follow the famous 'Loire a Velo' cycling path, on our Cycling The UNESCO Loire Valley trip to explore the 'Garden of France' and its scenic rolling countryside, bountiful in vineyards. On route, admire the harmonious blend of French and Italian design influence at Château d'Azay-le-Rideau, found suspended romantically amidst the Indre River. Then, continue the magic of this journey with a trip to Château d'Ussé, the inspiration for the tale of Sleeping Beauty; just two of the beautifully tranquil highlights of this cycling delight.
Alternatively, on Headwater's Cycling the Chateaux Of The Loire tour, we take in some of the region's grandest chateaux. Explore the Château de Chenonceau, whose majestic architecture was influenced by the eminent historical figures, Diane de Poitiers, Catherine de'Medici and Mary, Queen of Scots and the prestigious Chateau de Chambord, the largest in the region with 440 rooms. A stop-off at the Chateau d'Amboise reveals the ultimate in French luxury; a royal residence between the 15th and 19th century, and now home to Leonardo da Vinci's tomb.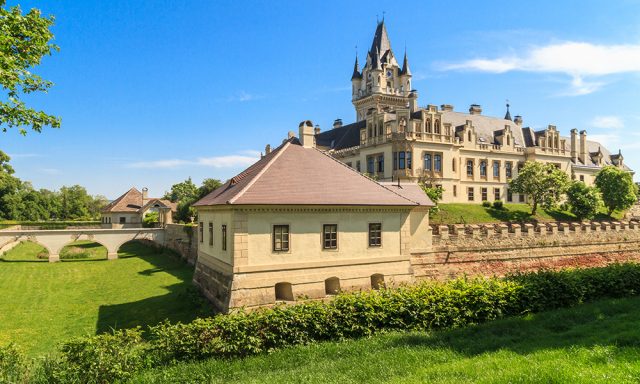 2. Discover riches off the River Danube: Take a stoll around Grafenegg Castle
Following the dedicated cycling paths alongside the River Danube on our Passau to Vienna Cycling trip delivers not only spectacular views across one of the most beautiful rivers in Europe but also a historical journey exploring thousands of years past. The craggy, hilltop castle of Dürnstein holds mysteries of Richard the Lionheart's ransom while, at Grafenegg Castle, the soaring Gothic towers, blended with Baroque and Biedermeier elegance, echo a wealth of intrigue to uncover. Cycling from Germany's eastern border to Vienna, this incredible kaleidoscope of sights will leave you with a sense of enthralling wonder.
Heading east from Vienna, our Cycling Along the Danube From Vienna To Budapest trip takes in three countries, each with a unique abundance of heritage. In Lower Austria, we discover Orth Castle or Schloss Orth. Believed to be built in 1140, its square corner towers and once moated grounds have experienced a tumultuous history. Onto Hedervar Castle with its quaint English garden, set in the colourful town of Gyor, we then make our final fortress stop at the Castle of Visegrad. Renowned for offering some of the best views of the Danube Bend, this captivating landmark now stands as a symbol of peace between Hungary and its neighbouring countries.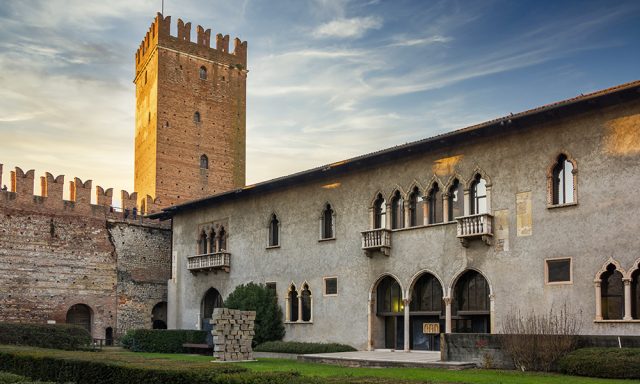 3. Unspoilt Venetia: Uncover the tumultuous history behind the Castle of San Martino
The sleepy, sun-soaked landscape of Veneto conceals an unruly history. Rising up again and again against attacks from powerful noblemen, the medieval castle in the Northern Italian town of Este holds a troubled past. Now standing serenely in its picturesque gardens, it marks the beginning of a fascinating tour of this unspoilt region on our Venetian Villas and Vineyards Cycling. Enjoy easy cycling paths winding through cherry orchards, vineyards and the gently rippling low foothills of the Colli Berici. However, arriving at the Castle of San Martino, the theme of ancient turmoil continues with this defence said to have fallen by treason to the Venetians in 1405. With a chance to take a rest and sample the well-renowned local wine, there's plenty of opportunities to contemplate these remarkable stories.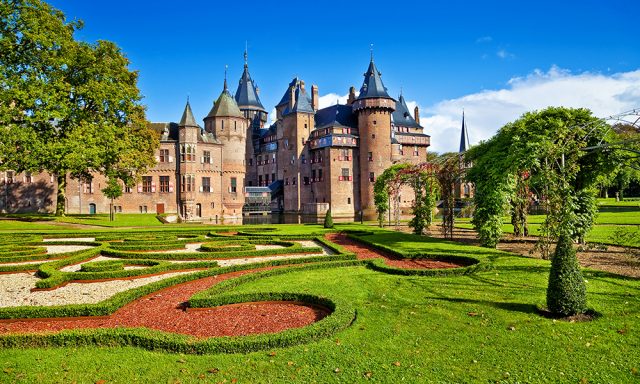 4. Historical Utrecht: Wander through Holland's largest castle, De Haar Castle
Centring around Utrecht, the Netherland's fourth-largest city, our Cycling from Utrecht trip takes in historical forts, castles and fortified structures, some of which date back to between 1000 – 1250 AD. De Haar Castle, Holland's largest, is a highlight of the tour, with its breathtaking neo-Gothic splendour, rich collection of artwork and impressive parkland and gardens. Follow the Kromme Rijn to Wijk bij Duurstede, a city pillaged by Vikings, where Duurstede Castle ruins stand as one of the Netherland's oldest medieval sites.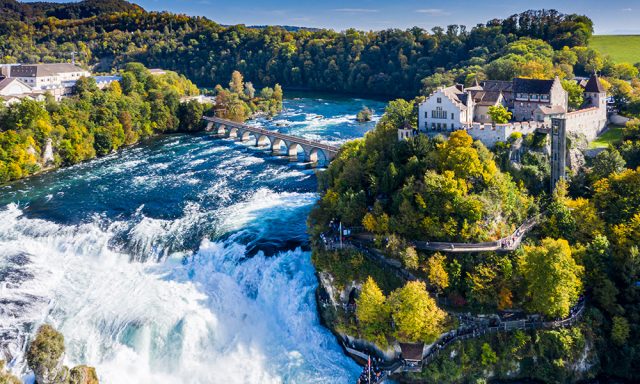 5. Rhine Falls: Bask in the spectacular views from Schloss Laufen
The medieval twin turrets of Meersburg Castle, the oldest inhabited castle in Germany, stand enchantingly overlooking the turquoise blue of Lake Constance. On our Lake Constance Cycling, take the opportunity to delve back to the Middle Ages with tours of its armoury, knights' hall and castle dungeon. As our route continues to encircle the lake, there's ample time to absorb the stunning alpine views and plethora of wildlife, before reaching Schloss Laufen. Perched above the spectacular Rhine Falls, the cultural heritage and sublime beauty of this castle's surroundings will leave you in awe.
Book one of our cycling tours now and look forward to a two-wheeled adventure amongst some of Europe's most breathtaking landscapes, where spellbinding castles reveal captivating legends of years gone by. To view more Cycling Holidays in our Castle Collection please click here.