After over a year of exploring hidden gems in our own backyard, most of us are eagerly anticipating the time when it's safe to discover the remote trails, secluded hamlets, and historic villages across the UK and Europe once more. But the time is coming. With the UK roadmap securely in place, we can finally start planning for that much-needed getaway this summer. Our interest-packed self-guided route directions, not only take you towards notable cultural and historical highlights but also take you firmly off the tourist trail, deep into the heart of each destination so you walk away with the most authentic experience possible. We've hand-picked some of our favourite trips to serene locations that allow you to truly get away from it all.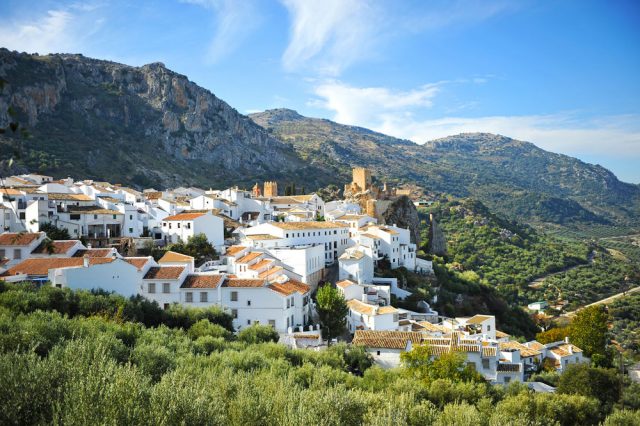 Wander the secluded valleys and villages of Cordoba
This summer, why not get off-the-beaten-track to explore Spain's forgotten farming hamlets, traditional white villages and spectacularly remote gorges on our Hidden Valleys of Cordoba Walk holiday? Enjoy a fantastic hiking getaway in the heart of Andalucía, while staying in the small white village of Zuheros, situated high on the northern border of the Sierras Subbéticas National Park. Our itinerary is designed to lead you towards lush river valleys, tumbling waterfalls and ancient olive groves along the dramatic limestone massif.
Following old farm tracks and along the 'Via Verde', a disused railway line, it's not uncommon to find fields of vibrant wild orchids and red peonies, while also spotting Griffon vultures and Golden eagles soaring above, if you're lucky. The tiny, unknown villages of Zagrilla Alta and Luque are notable pitstops along your journey. Be sure to visit their beautiful quince orchards, castle, and caves above Zuheros to see their fascinating Roman and Bronze age remains.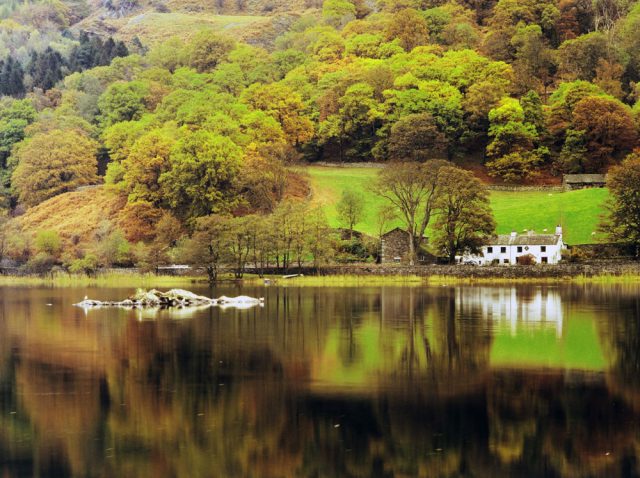 Literary Self-Guided Walking in the Lake District
Discover the area's archaeological relics and cosy pubs

There's nothing quite like enjoying walks around serene lakes and lush pine forest trails to really switch off and unwind. So why not take some time to wander around England's largest National Park on our Literary Self-Guided Walking in the Lake District trip? Covering 1% of all landmass in Great Britain, it's no wonder this fascinating storybook realm of gentle rolling hills, lakes and waterfalls have inspired some of the country's most well-known writers, from William Wordsworth and Arthur Ransome to Samuel Taylor Coleridge and, of course, Beatrix Potter, who wrote the magical tales of Peter Rabbit.
Aside from its rich literary history, our self-guided route directions also lead you towards fascinating archaeological sites, monuments and historical places of interest along the way. With over 6,000 historical sites including old Roman roads, traditional country estates, and peculiar stone circles that date back over 5,000 years, this area is full of hidden gems to discover away from the tourist trails. On the trip, you can also visit the gleaming Coniston Water, which served as inspiration for Arthur Ransome's much-loved children's classic, Swallows and Amazons. Nearby, the 400-year old Black Bull Brewery and Inn is the perfect place to stop in for some traditional lunch pub classics and award-winning, home-brewed cask ales.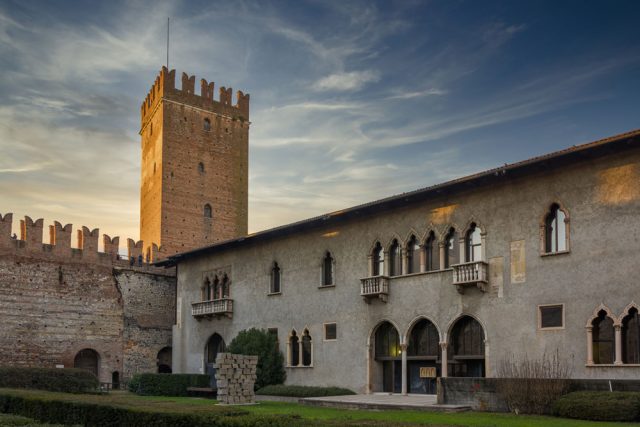 Venetian Vineyards and Villas Cycling
Explore the hidden corners of Veneto
Just an hour away from the famous floating city of Venice, you'll find the largely undiscovered region of Veneto, an area that's almost entirely untouched by tourism and time. On our Venetian Vineyards and Villas Cycling trip, you can enjoy a wonderful cycle over the low foothills of the Colli Berici and follow peaceful country-side lanes towards delightful medieval towns and local vineyards.
Passing picture-perfect Patrician villas built by Venetian nobles and serene cherry orchards as you ride along canal-side paths, you'll have the opportunity to visit the 14th Century Castello Estense, the former Roman settlement of Teolo and the striking medieval castle at San Martino. When it comes to unwinding, this region is the ideal place to get away from it all. Apart from having long delicious Italian lunches in cinematic piazzas every day, we arrange for you to stay in the most characterful accommodations and charming farm hotels, so you get a real taste of Italian living. We'd also recommend stopping in Battaglia Terme for a wine tasting. Situated at the easternmost edge of the Euganean Hills, the town is known for its local Serprino, a medium-dry frizzante wine, so why not take some time to sit down with a glass, relax and people watch before heading to see Castello del Catajo.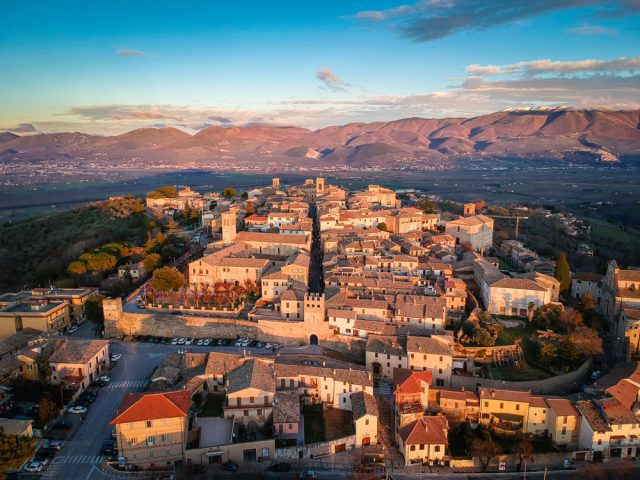 Cycling the wine trails of Umbria
Ride past sunflower fields towards remote historic cities
Take an enchanting ride through Italy's green heart to discover a timeless world filled with apricot orchards, rolling vineyards and historic villages that are peppered with fascinating Roman remains. On our 8-night Cycling the wine trails of Umbria trip, you can enjoy a spectacular journey pedalling through the Umbria region. Following the footsteps of Roman emperors, your self-guided route directions point you towards the sacred springs of Campello sul Clitunno, the beautiful hilltop wine village of Montefalco and the historic city of Spoleto, where you can visit the Emperor Vespasian's mother's house that's adorned with Roman baths and intricate mosaics.
The real treat, however, is the blissful afternoon you spend in Assisi, where you can visit the Piazza del Comune, the 13th century Giotto frescoes and the UNESCO St Francis' Basilica. By taking a walk around the centro storico (historic centre) just before dusk, you'll find the whole town is serenely silent, while you admire the buildings dappled in rose-tinted sunlight. Staying in a restored ancient hamlet and a panoramic 4-star hotel in Spello, complete with a spa and prestigious wine cellar, this trip offers the perfect opportunity to relax and unwind.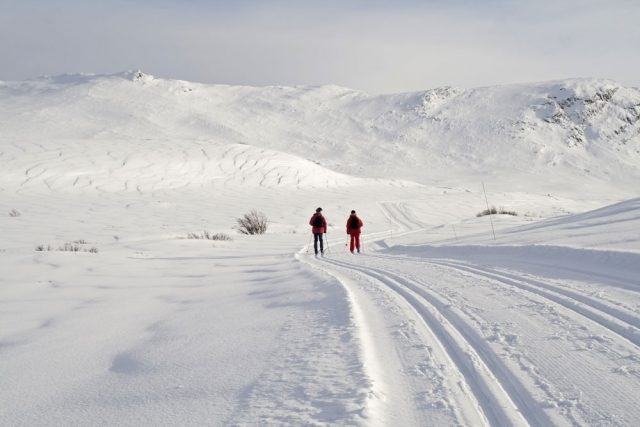 Cross-country skiing at Venabu
Enjoy fantastic skiing opportunities away from the crowds
If you're looking for a skiing holiday that offers spectacular ski paths firmly off the tourist trail then our Cross-country skiing at Venabu trip will tick all of your boxes, for a remote getaway this winter coming. Suitable for all levels, enjoy excellent ski excursions, snowshoeing and dogsledding on the edge of the Rondane National Park, just north of Lillehammer in Norway. Thanks to its remote location and limited light pollution, you'll also have a good chance of seeing the Northern Lights on your trip too.
With opportunities to book horse-drawn sleigh rides, tobogganing and ice-fishing afternoons, this holiday offers fun for all the family. Aside from the outdoor activities, the Venabu Fjellhotel itself allows you to truly unwind after a stressful year with yoga, pilates and mindfulness classes that you can couple with sports and relaxation massages. A number of interesting art galleries and museums of Olympic history, Norwegian history and Norwegian culture are also just a short train ride away in Lillehammer if you want to mix relaxation with delving into the country's interesting culture.
If these serene trips have inspired you to book a holiday to truly get away from it all when it's safe to do so, why not browse our full collection by clicking here.