When we think about local culture, we think of a destination's rich history; ancient traditions that unite the locals; home cooking passed down from generations and a sense of local pride in the unique wildlife you may see in their region. Delving into a destination's local culture allows us to see the beauty of a particular area so we can come away with a deeper understanding when we travel.
Each of our itineraries are designed to lead you towards unique wildlife spotting opportunities, fine dining and wine tasting experiences, fantastic historical monuments and places of interest, while also allowing you the freedom to interact and hear stories from the locals in our characterful accommodations.
We've highlighted 5 distinctly different destinations below and the local culture you can expect to uncover on your visit.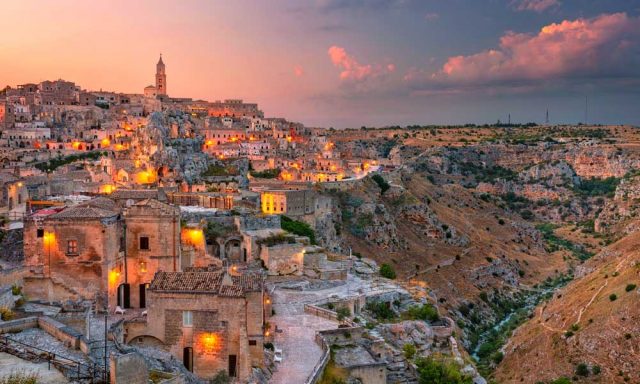 Matera, Italy
Uncover the storied past of the ancient honeycomb Sassi District
The enchanting cave city of Matera may be one of Europe's most extreme rags-to-riches story. From an ancient thriving civilisation to the "shame of Italy" to being crowned the European City of Culture in 2019, Matera has gone through astonishing waves of transformation, making it a fascinating place to visit. Dating back to the Palaeolithic Age, the city is said to be the world's third-oldest, continuously inhabited town with a history dating back 7,000 years.
With the earliest cave paintings made by Benedictine and Basilian monks in the 8th Century, over the centuries the prosperous Matera became the capital of Basilicata in 1663 until it relinquished its power to Potenza. After this time, the population increase led to dreadful living conditions in the grottoes where disease was rampant. Matera's plight came into the international spotlight when Italian artist and author, Carlo Levi, published Christ Stopped at Eboli, a touching memoir of his year in political exile in Basilicata under Fascist rule. The novel highlighted Matera's desperate poverty, with the author singling out the Sassi cave dwellings for their "tragic beauty" describing it as, "a schoolboy's idea of Dante's Inferno". Levi's novel caused a political uproar in post-war Italy, and Sassi became notorious as la vergogna nazionale, "the shame of the nation". In the 1950s, a government program relocated the entire population of Matera, roughly 16,000 people to new housing projects, leaving the city abandoned.
Today, these fascinating underground residences are being reinhabited by Italians, local artists, musicians and curious travellers. On our Walking in Puglia and Matera trip, you'll discover the rock-hewn churches, ancient Byzantine monk drawings, belfries and hip balcony restaurants while wandering through the city's intricate cubist structure. Where else in Europe can you stay overnight in a room that was first occupied 7,000 years ago?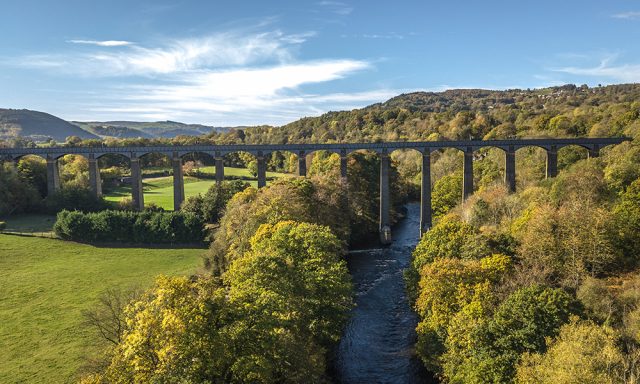 North East Wales, United Kingdom
Wander past dramatic heath clad moorlands, Iron Age forts and towering aqueducts
We're lucky to be able to take a seamless train journey towards some of the most iconic walking trails in Wales. With many choosing to explore beyond their hometowns and local parks this summer, Wales is the perfect choice for this year's staycation. Steeped in fascinating folklore and rich history, uncover the local culture of North Wales by walking past numerous castles, peculiar Iron Age hill forts and the UNESCO World Heritage Site of Pontcysyllte Aqueduct and Canal to understand the region's importance throughout the Iron, Bronze and Industrial Ages.
On our North East Wales Heritage Trail, you'll discover the sheer beauty of the Clwydian and Berwyn ranges, where you're route takes you towards the Iron Age site of Foel Fenlli, the fascinating Pentonville-style gaol prison and the oldest timbered house in North Wales, Nantclwyd Y Dre. With visits to the remains of 13th century Castell Dinas and the serene Horseshoe falls, one of the major highlights is taking in the view of the towering Pontcysyllte Aqueduct & Canal. Built between 1795 and 1808 the aqueduct and canal stand as a testament to two outstanding figures in the history of civil engineering, William Jessop and Thomas Telford. Crossing the Dee Valley, the aqueduct stands at a soaring 38.4 metres making it the tallest and longest navigable aqueduct in the world. This architectural masterpiece reflects the exceptional advances in canal building during the Industrial Revolution and is one of the most notable spots to visit when you're exploring North Wales on foot.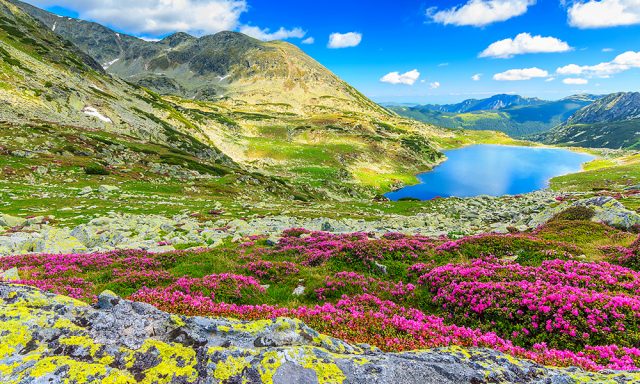 Transylvania and the Carpathian Mountains, Romania
Discover the realm of the brown bears, rare birds and butterflies
The Carpathian Mountains carve a 1,500km arch through central and eastern Europe, from the Czech Republic to the River Danube in Romania. Often described as one of the last remaining wilderness areas in Europe, locals don't see this fabled mountainous region of Transylvania as merely the birthplace of Bram Stoker's classic vampire novel, Dracula, but instead a unique area where unusual European wildlife thrives. Home to one of the world's most captivating creatures, brown bears (Ursus arctos), the Carpathian Mountains hold the largest concentration of brown bears in Europe. Other elusive mammals including the European lynx, European bison and wolf can also be found in the dense Carpathian forests. When it comes to smaller wildlife, this region has a host of 270 butterfly species and over 300 bird species ranging from nightjars, woodpeckers and Ura owls to colourful birds like bee-eaters and rollers.
Aside from visiting key fairy-tale castles like the royal summer retreat of Peles and the spectacular Bran Castle, our trip in Transylvania and the Carpathian Mountains, takes you off the beaten track to discover the regions fascinating nature trails. On this 7-night guided holiday, you'll enjoy an exhilarating walk across the high Bucegi Plateau and the stunning Prapastiile Zarnestilor gorge, taking in the spectacular Carpathian mountain scenery. With a circular walk in the Piatra Craiulu Mountains, you'll also be able to spot rare birds and butterflies, before making your way onto the mountain village of Pestera, where in spring and summer your route will be carpeted with gentians, orchids, campanulas and endemic flowers like the 'Carpathian Iris'.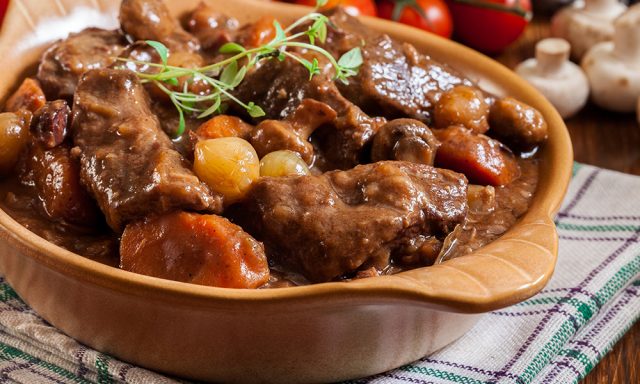 Grands Crus of Burgundy, France
Where viticulture and fine dining experiences go hand in hand
Blessed with a unique climate and terroir, Burgundy's thriving viticulture is ingrained in the region's remarkable history. With nearly 100 appellations, one of the best ways to delve into the local wine-making culture is to explore the Routes des Grands Crus on two wheels. Encompassing the most prestigious parts of Burgundy's vineyards, the picturesque route leads you towards Dijon and Beaune then on to Santenay. This area holds 38 charming wine villages across the Côte de Nuits and Côte de Beaune stretching over 60 km. Some of the most celebrated in this region, include Clos-Vougeot, Gevrey-Chambertin, Nuits-Saint-Georges, and Pommard.
Alongside their award-winning wines, Burgundy is also known for its excellent fine dining. With all their dishes made primarily from "produits du terroir", "products of the land", their cuisine uses local ingredients native to the region to create mouth-wateringly rich and hearty dishes. From Boeuf Bourguignon, escargots and Coq au Vin to sweet specialities including dragées d'anis de Flavigny (anise-flavoured candies), and "Belle Dijonnaise" (pears poached in wine), each meal is designed to compliment the region's incredible selection of wines.
On our Cycling the Grand Crus of Burgundy trip, you'll get to indulge in local gastronomic experiences and enjoy intimate wine tastings as you ride along the beautiful French country lanes. Heading to Volnay, Meursault and on towards Chassagne and Puligny Montrachet, you'll visit Beaune's wine hospices, Basilica and mustard factory before cycling to Cote de Nuits appellations. Following the Routes des Grands Crus to Fixin and Gevrey Chambertin, you'll end your wine-tasting adventure exploring the breathtaking Clos Vougeot wine estate, with its enchanting castle and impressive 12th-century wine cellar.
Another memorable wine village along the Routes des Grands Crus that you'll visit on this trip is Pommard. Aptly named for a village whose history is ingrained in viticulture, the word "Pommard" derives from Pomona, the Roman goddess of fruit trees. Commonly shown holding a pruning knife, Pomona stood as a symbol of great importance in ancient Rome and as it seems in Pommard. Visit the beautiful Chateau de Pommard built around vineyards that were originally planted by Cistercian monks. While you're here, take your time exploring the grounds which include the 18th-century castle, magnificent French-style gardens, vaulted cellars (which hold over 400,000 bottles and hundreds of oak barrels) and a fantastic art gallery.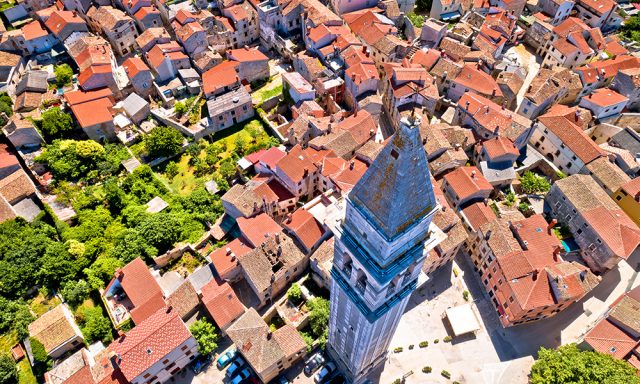 Istria, Croatia
Explore the region's Byzantine villages, Roman villas and heavenly islands
With Istria's beautiful gentle hills, turquoise blue waters, and rich soil, it's no wonder that this region has been fought over by many rulers during its lifetime. Initially part of the Lombard Kingdom, power passed hands between the Byzantine Empire, the Roman Empire and the Austro-Hungarian Empire, before being annexed to Italy in the 1920s and eventually returning to Croatia after World War 2. One of the most breathtaking areas in the Istria region is the Brijuni Islands, an archipelago made up of two main islands and 12 small islets. According to local legend, Istria was created by God to keep an image of heaven on earth. However, the devil was jealous and slit the bag of unused rocks and stones and scattered them around Istria's coastline. The angels then collected the pieces of heaven and protected them by waves, making the spectacular Brijuni Islands. Local legends aside, this picture-perfect archipelago located northwest of Pula across the Fažana Channel is a must-see when you're visiting this part of Croatia.
Declared a treasured national park in 1983, the Brijuni Islands are covered by fragrant meadows, parks and laurel forests, where rare plants such as marine poppy and wild cucumber grow wildly. With Byzantine villages, beautiful Roman villas and herds of wild deer to see, why not take a boat ride from Pula to these islands on our Coastal Croatia – Pula to Porec trip. Another notable place in Istria that we visit is Vodnjan, a sleepy village peppered with Gothic, Baroque and Renaissance architecture. While you're here, we'd recommend you visit the Croatian mummies in the Church of St. Blaise, book a local olive oil tasting in Chiavalon or take a peaceful stroll through the town to admire ancient murals beside their interesting displays of Croatian street art.
If these trips have inspired you to delve behind the scenes and discover the local culture of a destination, why not browse our collection of trips here.