Breath-taking scenery, iconic landmarks, historical monuments and world-class museums are what make our European destinations fascinating places to visit, but nothing comes close to their unique culinary traditions. Differing tremendously from region to region, the culinary delights often reflect the destination's rich heritage, culture and terroir. So, we've collected some of our favourite regions for unmissable gastronomic experiences to inspire your next holiday.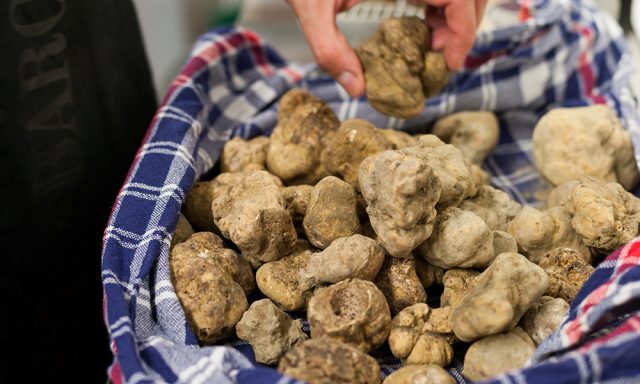 Piedmont
Take a stroll through white truffle country
Tucked into the corner of north-western Italy, Piedmont is a true gastronomic gem. The region's rich and fertile landscapes produce some of Italy's finest food and wine, from their sweet, orange-blossom Moscato and robust Barolo wines to their tangy cheeses, renowned beef dishes and famous Alba white truffle, Tartufo Bianco d'Alba. When asked about the cuisine, locals say, "You can't eat anywhere better in the world, but you always eat the same thing" – and they're right. You'll find that Piedmont menus rarely deviate from their classic creations, but when each dish is so mouth-watering, why would they need to?
You'll have plenty of opportunities to discover the region's rich, savoury cuisine on our Walking the Wine Villages of Piedmont trip. On this 8-night holiday, you can stop to enjoy their traditional antipasti, primi, and secondi fare as you idly walk past sunflowers fields and oak forests towards honey-hued hamlets and impressive Savoy castles. From delicious servings of tajarin (pasta) with tomato and meat ragu covered with fresh Alba white truffle shavings to steaming plates of Agnolotti del Plin (small ravioli stuffed with veal, pork, beef or rabbit), you're spoilt for choice in this slice of Italy.
Take a short taxi ride from the spectacular wine village of Grinzane Cavour to Alba, where you'll find the 3-star Michelin restaurant, Piazza Duomo, in the narrow, porticoed streets of the old town. The owner says this "is not just one restaurant with 11 tables, but 11 little different restaurants". With dishes created from produce grown on their own farm, you can dine on dishes like pork sausage glazed in lentil puree and black truffle, lamb with chamomile and Agnolotti del Plin, (small ravioli stuffed with local cheeses such as Castelmagno and dressed with sage and butter sauce). Their expansive wine list is just as impressive boasting famous Piedmont wines including Barolo, Barbaresco, and Barbera.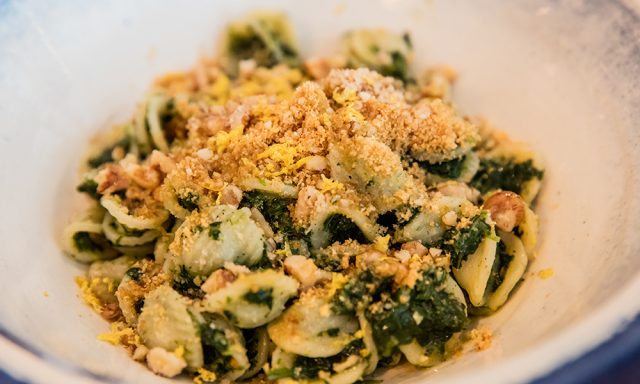 Puglia and Matera
Where fine dining in ancient cave dwellings meets orecchiette by the beach
On our Walking in Puglia and Matera trip, you'll get to explore two distinctive regions in Italy, both with two very different takes on Italian cuisine. Beginning your adventure by discovering Alberobello's trulli houses in the lush Itria valley, before heading towards the Puglia region, known as "the heel of Italy's boot". Having the opportunity to visit the dazzling white city of Ostuni, the Baroque City of Lecce and the coastal village of Polignano a Mare overlooking the turquoise Adriatic coast, this trip gives you the perfect introduction to Puglian cuisine. Known for its deeply rooted cucina povera tradition, the cuisine is simple and relies on fresh, local produce, fantastic seafood and seasonal ingredients. They're also known for their orecchiette alle cime di rapa, "little ears" pasta with turnip greens, however, orecchiette can also come dressed with a tomato-based sauce and meatballs with a sprinkling of ricotta forte shavings. Be sure to also try the focaccia Pugliese and fresh sheep cheeses including, Fallone di Gravina, burrata di Andria and pampanella, that come slightly flavoured by the fig leaves they're parcelled in.
In the captivating city of Matera, which was coined European Capital of Culture in 2019, you'll find delicious northern Italian street food, authentic Napoli pizzas and fantastic local dining experiences in their ancient cave dwellings. After you've tasted their tasty almond biscuit and famous bitter crust bread from Pane & Pace, which is made with triticum durum (an ancient local wheat variety), why not head to Ristorante Francesca in the heart of Sassi di Matera, a few meters from the church of Madonna dell'Idris? Inside the historic Sassi cave exterior, which is suspected to be among the first human settlements in Italy, its storied walls have been transformed into an elegant, modern restaurant serving locally inspired Basilicata cuisine. With a great range of regional starters and other delicacies such as succulent lamb, gnocchi, orecchiette le pomodoro and fennel-flavoured Lucania sausage, we'd recommend pairing these meals with a glass or two of the locals' favourite, Aglianico del Vulture.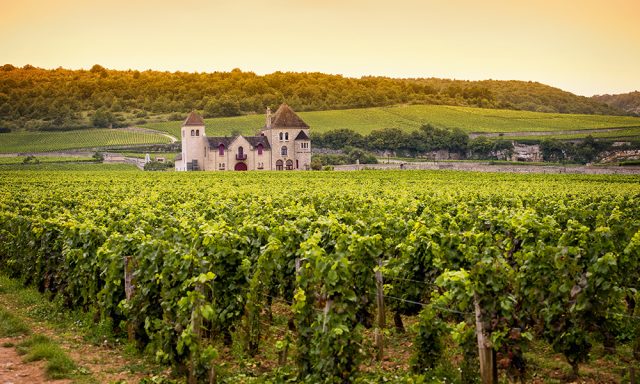 Burgundy
Explore a region packed with delicious signature flavours
Burgundy is home to some of France's most celebrated dishes and wines, from boeuf bourguignon and coq au vin to the world's finest chardonnay and pinot noir. When you visit this spectacular region, you'll soon find that the farmers, chefs and even locals are very passionate when it comes to creating and enjoying good food and wine. Burgundy's unique terroir also adds a whole other dimension to their signature flavours.
Our Gourmet Walking in the Burgundy's Vineyards trip will allow you to indulge in Burgundy's vast gastronomic pleasures. Head on an enchanting walk through the famous appellations of Burgundy including Chambolle Musigny, Vougeot and Gevrey Chambertin and visit the gastronomic wine capitals of Beaune and Dijon. After you've taken a stroll through Dijon and visited the wealth of museums, sculptures and architectural gems dating back to the 15th century, follow the subtle waft of mustard and gingerbread down the narrow, cobbled streets in the old city and they will lead you towards unique foodie tasting experiences. One restaurant that stands out is La Dame d'Aquitaine. Lying underneath the Place Bossuet, the restaurant is in the 13th-century medieval crypt of the former abbey of Saint-Jean. To find La Dame d'Aquitaine, walk through the beautiful 17th-century mansion of Perreney de Balleure and follow the staircase downstairs to dine underneath the soaring arches and Gothic vaults. The chef, Laurent Perriguey creates mouth-watering gourmet dishes using the best seasonal ingredients. We'd recommend trying their speciality, the Burgundy rabbit served with kidneys and mustard or their decadent lobster, scallops and monkfish dish with lobster bisque.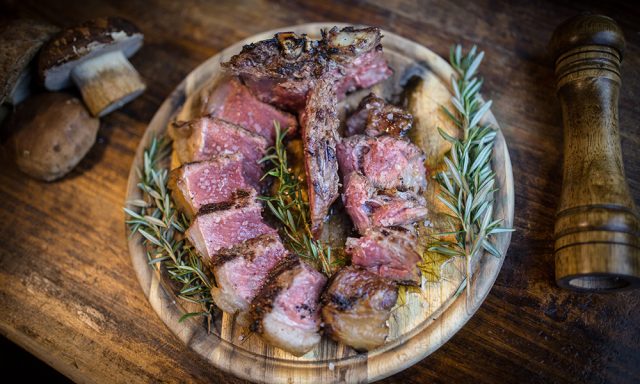 Tuscany
Where simplicity remains the hallmark of every dish
Tuscany is another Italian region whose cuisine is rooted in the concept of cucina povera – creating simple meals for agricultural workers that are inexpensive and can be easily made in large amounts for big families. Today, Tuscan meals follow the same philosophy, with no complicated seasonings or elaborate dishes, but instead enhancing the natural flavours of their meals by using fresh, high-quality ingredients to create rustic, hearty dishes. From delicious bistecca alla Fiorentina (Florentine steak) cooked over roasted chestnuts and Pappardelle al Cinghiale (flat pasta with wild boar and a rich ragu sauce) to Pappa al Pomodoro (hearty tomato soup) and Crostini (Tuscan appetizer) topped with chicken liver paté and fresh vegetable salsas, simplicity remains the hallmark of every Tuscan creation.
On our Taste of Tuscany Cycling holiday, you can immerse yourself into Tuscan life and enjoy delicious wine tastings at local vineyards, a cookery course in Chianciano Terme where you'll master the classic Italian techniques, and unwind in Hotel Posta Marcucci's sulphur-rich healing waters in the Roman town of Bagno Vignoni. Visiting medieval and Etruscan towns along the way, you'll stop in the charming wine town of Montepulciano. Renowned for its fine Tuscan cuisine, you should head to the atmospheric Le Logge del Vignola restaurant located in the centre of Montepulciano's old town. Warm and inviting, Le Logge del Vignola has two romantic, cosy rooms where they serve traditional Tuscan classics like creamy porcini mushroom risotto and roast suckling pig. Wash these scrumptious meals down with a glass of Montepulciano's own Vino Nobile and finish this fine dining experience with crisp, homemade biscotti and coffee.
If this foodie blog has inspired you to start planning ahead for an unforgettable culinary experience in Europe, browse through our fantastic selection of gastronomic-led trips here.