Food is a fundamental part of any holiday experience and at Headwater we pride ourselves on choosing locations where you can sample the best of authentic regional cuisine. Whether it's a gourmet meal paired with the finest wines, a cookery lesson sampling local delicacies or a simple local dish that just hits the spot, food is king on a Headwater holiday.
To provide you with a taster of the food on offer in Sierra de Gredos, or if you've travelled with us before, to enable you to recreate moments from your travels, we have spoken to a local chef who's provided a flavoursome recipe that you can put together in your own home.
Sierra de Gredos and food
Just west of Madrid, the Sierra de Gredos is Spain's secret heartland: a vibrantly contrasting montage of mountainous peaks, thundering waterfalls, verdant plains, fragrant fruit orchards and glacial lagoons. With this ever-changing landscape comes an abundance of very different walking routes and delicious food.
The cuisine of Gredos is simple but tasty. Local specialities include roast lamb (cordero asado), haricot beans cooked with chorizo sausage (judías del barco) and cochifrito, which is a pork stew with aromatic herbs. At the Hotel El Milano Real you can try the cold salmorejo soup and the Gredos beef, and the gourmet breakfasts are delicious! In the evening, expect gastronomic menus and culinary delights such as venison with wild berries or beef carpaccio with foie gras shavings and mustard vinaigrette. Fresh seasonal produce is the prime ingredient so menus change depending on what is in season and available locally.
Recipe
Basket of Straw Potatoes with Boletus Mushrooms and Smoked Egg Yolk (Serves 4)
Ingredients:
6 Boletus mushrooms, sliced
2-3 potatoes, finely sliced into straw-like pieces
4 eggs
Smoked salt (see method)
Vegetable oil
Drizzle of olive oil
4 slices of Montenebro cheese (or any cheese to taste)

Method:
Separate the egg yolk from the white, discard the white and fully cover the egg yolk in the smoked salt. Leave for at least an hour and then dust off the excess salt, taking care not to break the yolk.
Fry the Boletus mushrooms in a pan with a little oil.
Fry the straw-like potato pieces in oil until crisp.
Place the potatoes on the plate and cut a thin slice of cheese to cover the potatoes.
Add the mushrooms on top of the cheese and place the egg yolk on the top of the mushrooms.
Sprinkle a little of the smoked salt on top to taste and drizzle with a little olive oil to serve.
The chef: Roberto García Jiménez, Restaurante El Milano Real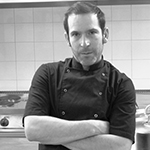 Roberto, from the city of Avila, has worked in top restaurants, including Bulli by Ferrán Adriá, since 2005. He took over as the head of the Milano Real kitchen in 2007 and in 2016 as the manager of the hotel too. As a chef he stands out for his creativity and use of local produce. He's also a specialist in mycological cuisine (using wild mushrooms in dishes) and cooking Avilanian beef and fish.
Charlotte McCutcheon, Senior Programme Manager at Headwater, said: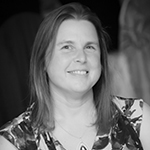 "This recipe is simple but really tasty with a great blend of textures. It's made using mushrooms found locally, and as the dish has only a few ingredients the taste of the mushrooms really shines through."
Sample the gastronomy in Gredos
On our self-guided Walking in the Sierra de Gredos holiday you'll spend seven nights in the luxurious rural retreat, the stylish Hotel El Milano Real, offering outstanding gastronomic menus. With an extensive bodega of more than 500 Spanish wines, to give you a taste of what's on offer wine is also included on the first evening!