Food is a fundamental part of any holiday experience and at Headwater we pride ourselves on choosing locations where you can sample the best of authentic regional cuisine. Whether it's a gourmet meal paired with the finest wines, a cookery lesson sampling local delicacies or a simple local dish that just hits the spot, food is king on a Headwater holiday.
To provide you with a taster of the food on offer in Provence, or if you've travelled with us before, to enable you to recreate moments from your travels, we have spoken to the local chef who's provided a flavoursome recipe that you can put together in your own home.
Provence and food
Iconic purple landscapes immersed in a soft natural light, Provence is a bewitching corner of southern France home to passionate locals whose recipes are dominated with Mediterranean influences. Think olive oil made from local produce grown in the striking sun-drenched olive groves, 'caught that day' fish, locally-produced wine and home-grown tomatoes and garlic – the Provençal cuisine is fresh and flavoursome.
Fruits and vegetables such as tomatoes, aubergine, artichokes and asparagus are cooked into soups or appetising stews like ratatouille or eaten raw in salads – Niçoise is a popular salad dish of tuna, anchovies, eggs, olives, green beans and tomatoes. Popular seafood dishes include bouillabaisse, a mouthwatering fish stew typically eaten with toasted bread and fruits de mer, a plate of seafood accompanied with lemon wedges for drizzling. All meals are seasoned with Herbes de Provence, the typical Provençal dried herb blend of thyme, marjoram, savory, rosemary, sage and basil.
Recipe
Confit lamb shank with a honey glaze (Serves 4)
Ingredients:
4 lamb shanks
50g honey
1 onion, finely chopped
3 garlic cloves
3 sprigs of thyme
1 bay leaf
1 glass of white wine
100g petit pois
200g garden peas
12 heritage carrots
8 white asparagus spears
Water (see method)
Butter (see method)
Salt and pepper to taste
Method:
Season the lamb shanks with salt and pepper and brown them all over in a pan that can be covered. Add the onion, garlic cloves, thyme and bay leaf.
Leave to cook for five minutes then add the honey and stir. Allow the honey to caramelise, and then add the white wine to deglaze the pan by bringing to the boil and stirring. Add enough water to just cover the meat, bring back to the boil, then reduce the heat, cover and simmer for two hours.
While the lamb is cooking, prepare the vegetables and cook each vegetable type separately in boiling salted water until just cooked. Remove them and place them in iced water. Just before serving, drain the vegetables and heat them through in a saucepan with some butter to bring out the colour.
When the lamb shanks are cooked, carefully remove them from the pan and keep them on one side. Reduce the sauce, uncovered and on a high heat, until it's a thick consistency. Coat the lamb, serve with the vegetables and enjoy.
The chef: Franky Schlosser, Dame l'Oie Restaurant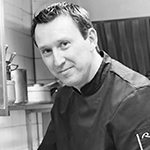 Franky began his career at a hotel chef school in Nice and over the years has worked with M Fradet, a renowned chef who has worked alongside Alain Ducasse, and at a Michelin-starred restaurant, where he learnt about using the very best and exotic ingredients and spices. He prides himself on using unique fresh produce and selecting local vegetables from the market to create his menu of the day.
Christian Locke, Programme Manager at Headwater, said: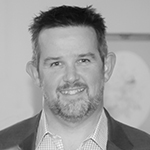 "The Provençal countryside is rich with the aroma of fresh herbs, and the local markets are a riot of colours with their fresh local produce. The sun-ripened herbs, fruit and vegetables have an intensity of flavour that make even the simplest of dishes a delight."
Dine in style on Provençal cuisine
During our self-guided Vineyards of Vaucluse Cycling holiday you'll dine at the Dame l'Oie Restaurant in Pernes les Fontaines. It has a "Maitre Restaurateur" status – a title given by the state, based on various criteria including: exceptional homemade food, made with fresh, local products and professional service.
Prices from £1,269 per person – all breakfasts and evening meals included.
8 nights/hotel-to-hotel/departs every two days from 13 May '17 to 14 Oct '17.