Food is a fundamental part of any holiday experience and at Headwater we pride ourselves on choosing locations where you can sample the best of authentic regional cuisine. Whether it's a gourmet meal paired with the finest wines, a cookery lesson sampling local delicacies or a simple local dish that just hits the spot, food is king on a Headwater holiday.
To provide you with a taster of the food on offer in Catalunya, or if you've travelled with us before, to enable you to recreate moments from your travels, we have spoken to a local chef who's provided a flavoursome recipe that you can put together in your own home.
Catalunya and food
Catalan cuisine is a part of the regional identity, setting it apart from other regions and attracting tourists from around the world. Catalunya was named European Region of Gastronomy 2016 – this award highlights the distinctive food culture and stimulates gastronomic innovation in the region.
Authentic flavours combine with inventive recipes to create some wonderful dishes based heavily on seafood, meat, poultry and local fruit, with typical Mediterranean ingredients like tomatoes, garlic, fresh herbs and olive oil. Local gastronomy reflects the region's geography of coast and mountains with Mar y Muntanya (surf and turf) a popular choice – try dishes like Pollastre amb escamarlans (chicken and scampi). Another highlight is Escudella, a Catalan stew made with meat, beans, potatoes, cabbage and sometimes pasta. Wash down with full-bodied reds like Priorat or sip on chilled Cava, a signature Catalan tipple.
Recipe
Marinated Goat with garlic, herbs and paprika (Serves 4)
Ingredients:
1kg goat meat
500ml olive oil
500ml red wine vinegar
1 bulb of garlic
2 bay leaves
1tbsp fresh parsley, chopped
1 tbsp fresh oregano, chopped
1tbsp paprika
Salt and pepper to taste
 Method:
Clean, chop and place the goat in a pan with the whole garlic cloves, the bay leaves, parsley, oregano, vinegar and oil. Leave the whole pot in the fridge for 24 hours while the meat marinades.
Remove the pan from the refrigerator and cook the meat and liquid for two hours over a medium hob.
Add salt and pepper to taste.
Serve warm with either seasonal vegetables or as a smaller tapas-style dish, alongside other plates.
The chef: Salvador Miralles, Hotel Miralles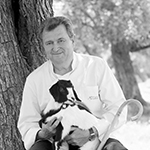 Salvador was born in the village of Horta, to a family of farmers. From the age of six he was a goat and sheep herder. At 17, without the permission of his father, he moved to the Costa Brava where he trained as a chef. After saving enough money he returned to Horta to buy land to farm himself and was encouraged by the local council to take over an abandoned Inn. Today this is the Hotel and Restaurant Miralles, where Salvador still cooks his rustic simple creations using high quality local produce.
Calvin Yates, New Product Development at Headwater, said: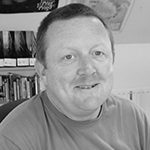 "When visiting Tortosa ensure you take a tour of the cellars below the impressive cathedral. For lunch, head to the daily covered market where you will find an array of stalls all offering local produce in the form of enticing tapas."
You'll stay in unique hotels on the self guided Catalan Coastal Walk