If you're looking for inspiration, look no further than our new cycling holiday in Sardinia, where you can explore white sand beaches and stay in charming out of the way hotels. Here is where you begin, in the pretty town of Bosa. You can dine out in the atmospheric narrow streets on the first night. Fresh seafood everywhere – welcome to Sardinia!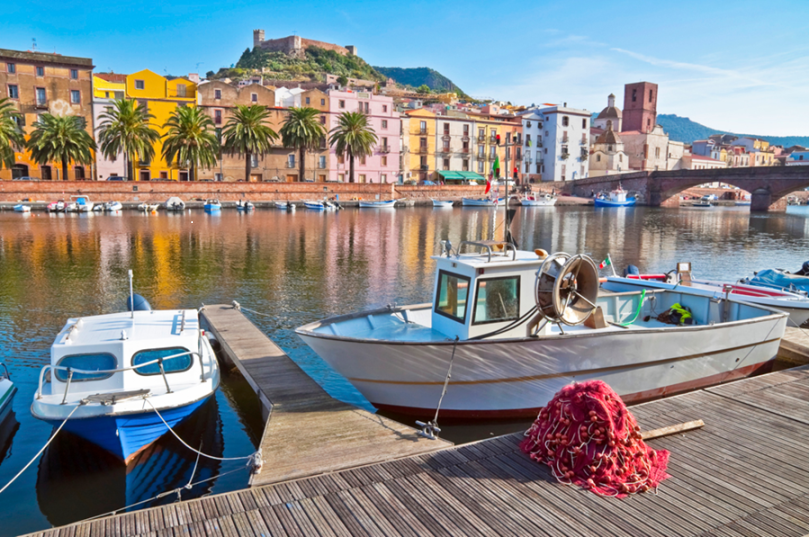 The next day you have a bit of a climb up to Tresnuraghes – it is worth the effort, with fantastic views and a lovely hotel pool to splash into at the end of the day.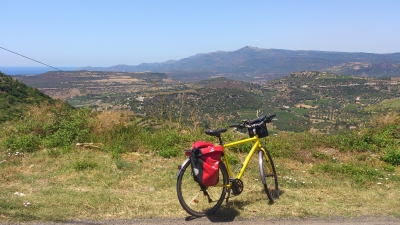 Here's the pool – as promised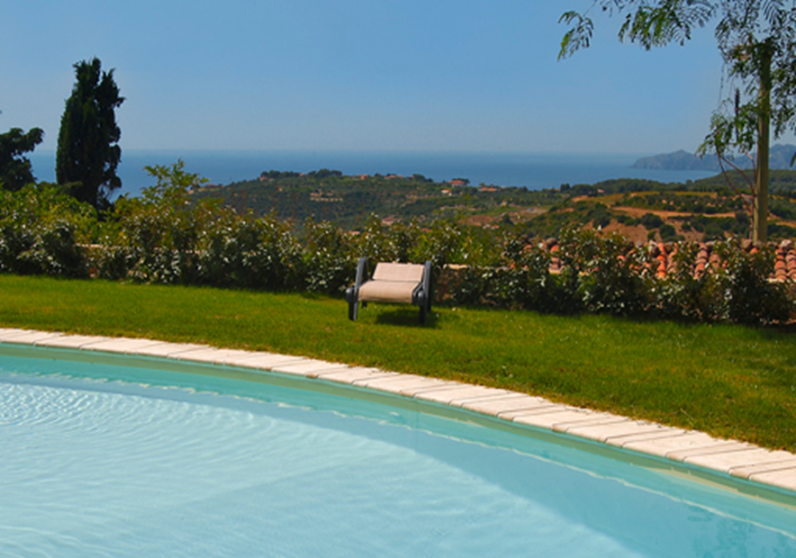 The area around Tresnuraghes is a treat – sleepy and picturesque, quite literally! These murals are painted on some local village buildings.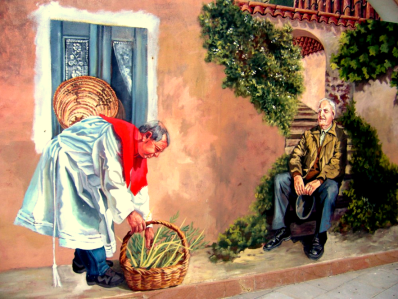 It is then on to a gorgeous retreat called Capo Nieddu on the coast, again with a lovely pool, set amid olive groves and vines just for one night.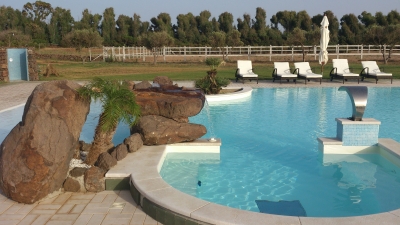 The next day takes you down the coast before heading inland to a beautiful hotel in Riola Sardo for two nights.
Here it is. Day trips to spectacular beaches are on the agenda from here!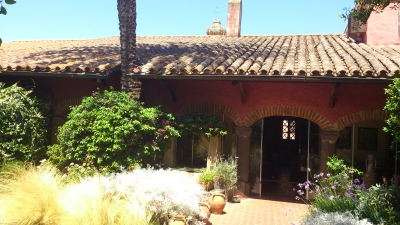 Look at these empty roads!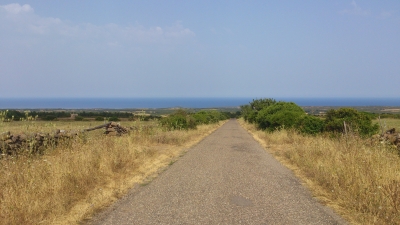 And look at these empty bays and beaches!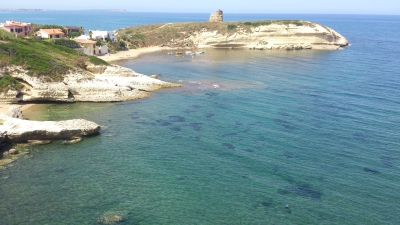 You end in a delightful hotel near the main church in Cabras on the Cabras lagoon – this was taken on the roof terrace.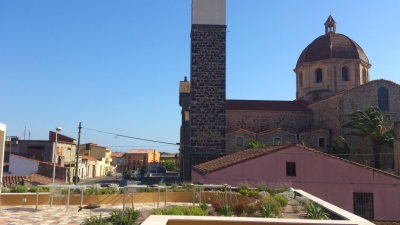 This is a beautiful part of Sardinia – and hardly anyone knows about it, so don't delay, click here today!