There's change afoot in the cold winter air. People are becoming more and more fatigued with the routine commercialism of Western Christmas and are looking to expand their horizons. As we begin to learn more about other cultures' wildly varying traditions at Christmas, many have taken it upon themselves to celebrate the holidays in a less orthodox manner. The following are five worldly ways to give Santa the boot this Yuletide.
Catalunya
So gather round, children, and hear of the magical and disturbing tradition of Tió de Nadal – the Catalan pooping log. It's fair to say most cultures don't do defecation like Catalunya. For its 7.5 million people, fecal matter quite metaphorically runs through the life veins – it features as a reliably present memento in every Christmas festivity in the region and absolutely no one knows why. From Caganer, the pooping nativity figurine, to sweet stalls selling colourful cups of gelatine-based log shapes around Christmas, it's hard to believe, but a pooping Christmas log is one of the more routine festivities in Catalunya. Legend has it that a small log harvested from the forest will defecate presents if fed right by the children of the household.
From the 8th of December, the log acquires a face and begins a strict daily diet of milk and oranges until the 24th, when it is attacked with sticks by the same children that had been tending to its needs for the previous fortnight. What eventuates is a cavalcade of joy from Tió's rear end – sweets and small gifts as a reward for 16 days of devotion and commitment by the children of Catalunya. What joy. Tradition and local customs are an important part of Catalan life – discover them for yourself on a Headwater holiday in Catalunya.
Austria
Keeping the flag flying high for wildly unconventional Christmases is the dreaded Krampus – Austria's terrifying anti-Santa. Legend has it that this long-horned, hell-dwelling devil was given the task of punishing kids who had not endeared themselves enough to make Santa's 'nice' list. The Krampus would administer several lashings with birch twigs to mischievous children before taking them down to fiery hell in baskets where further punishment awaited.
The idea of the anti-Santa is a pagan one and finds itself all over central Europe, with alternative incarnations coming out at Christmas to mortify children in nightmarish parades around Italy, Germany and the Netherlands. The Krampus has made its way quite effectively into American pop culture in recent years, but you can see where it all began in rural Austria, where you'll discover quaint, unassuming villages hiding this nefarious superstition.
Japan
If you were planning a Christmas break to the beautiful snowy hills of Japan this year, you may have to do it fuelled on something other than fried chicken. With less than one percent of the country identifying as Christian, KFC have managed to monopolise the market of a country where fried chicken is much more of a luxury food than turkey.
The story goes that a foreign woman was forced into buying KFC for Christmas in 1974 after realising that turkey was not as abundant in the country as she had hoped. The years that followed saw KFC's grip on Christmas tighten with special deals and innovative bucket designs that were conducive to creating a huge poultry buzz around the holidays. Nowadays, orders for Christmas buckets fill up weeks in advance and people line around the block on the big day for a lick of the greasy Christmas chicken bone. Avoid the crowds by buying a turkey and revel in the confused stares of the locals.
Greenland
For the 57,000 inhabitants of the world's largest island, Christmas is the time of the year where everyone channels their inner Dr Moreau and starts merging animals with little consideration of the philosophical ramifications. In Greenland, a one-off delicacy called 'kiviak' is happily devoured on Christmas evening; a meal not for the faint-hearted, as it consists of up to 500 local birds called auks stuffed inside a seal carcass, cemented with grease and left to ferment for months.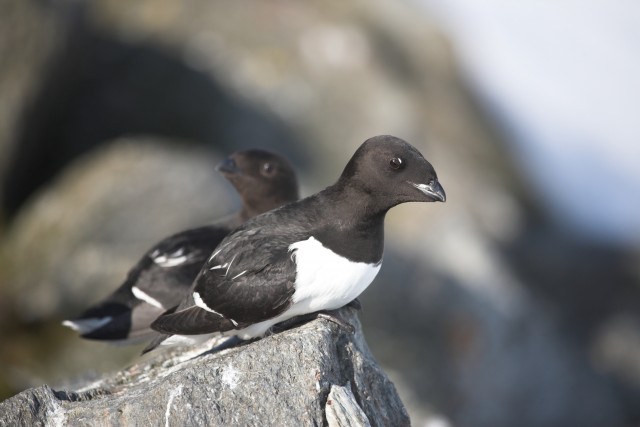 On the big day, the whole package is opened up and a torrent of putrid decay plumes from the seal to the delight of the locals. It's tradition for men to take care of the women all night and make sure they have so much fermented auk that they can take no more. Those lucky ladies.
Chumbivilcas Province – Peru
If you've ever had one of those Christmases that's descended into absolute anarchy and you have no idea how or why, take as much solace as you can in the fact that you're half way to partaking in an ancient Peruvian tradition. 'Takanakuy', as it's called, evolved from the Andes as a method of settling legal disputes which had hit stalemate. When no possible recourse could be found, defendants and prosecutors would don traditional, extravagant garb and engage in a hugely violent brawl.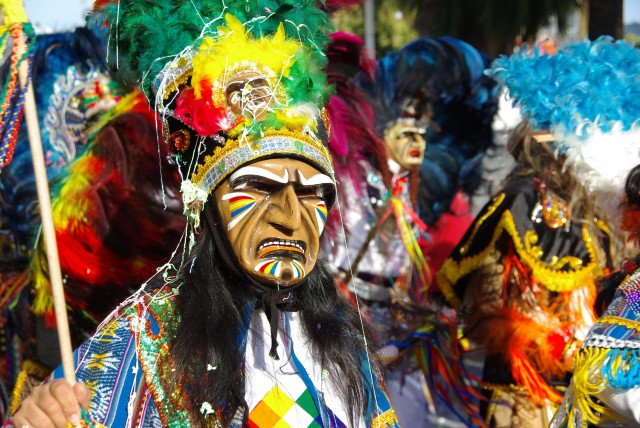 Over the centuries, Takanakuy has shed its alignment to the courtroom and is now the most important fixture in the calendar year for the indigenous Christians of the Chumbivilcas Province. Despite the brutal nature, the spirit on the day can only be described as jovial, with entire families flooding the fields to watch and contribute to the bloodshed. The atmosphere is fuelled by music, dancing, and unsurprisingly, alcohol. 6000 miles away yet so close to home.