The freezing Arctic air promised by forecasters is here, and predictably the UK travel infrastructure has collapsed in a shivering heap with Heathrow, City and Luton all closed, rail information websites crashing, 10 out of 11 lines on the London tube affected and hardly any bus service in London either! It is lucky cold only comes in snaps these days.
There was a time when Britain used to have proper winters, with heavy drifting snow causing appropriate levels of annual winter traffic chaos, and stayed for weeks at a time.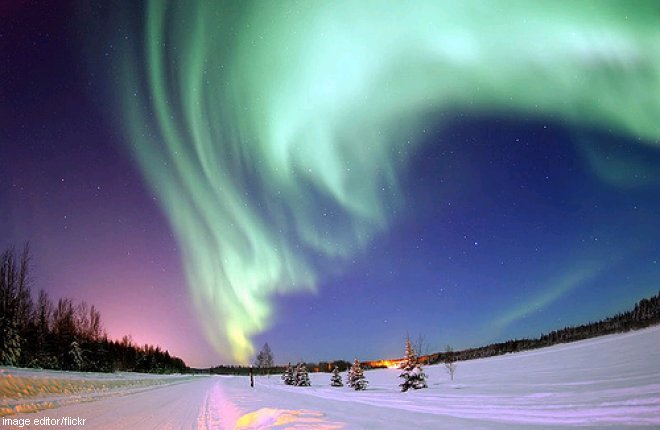 Well bring it on – there is nothing like stepping out into a crystal clear, tinder dry day, listening to the snow squeaking underfoot. Lapland is especially amazing in this regard – the feeling of taking that first deep breath outside in the morning in an invigorating minus 25 degrees C – which doesn't feel even half as cold as you imagine it does – is just incredible.
Headwater's holiday is in Saariselka in Finland, where at this time of year the sun is just creeping back above the horizon. Even in January it isn't dark all the time – daytime is a bit like a bright twilight – very eerie and mystical, like daylight on a dimmer switch. You can see it for yourself on the town website here if you look at it during the day.
Obviously with longer hours of darkness you stand a better chance of seeing the Northern Lights too. Because of their notorious unpredictability, it is doubly thrilling when you do see them – usually sinuous ribbons of misty green, twisting, shimmering and drifting across the sky, and quite, quite unforgettable. You can see a short display of them here.
There is definitely something other worldly about experiencing a real winter in the far north with all the dog sledding, snowmobiling, sledging, skiing and saunas that it entails, and if you haven't done it, you really should.
Why not do it now?
Curious quotes
"The mere sense of living is joy enough".
Emily Dickinson (C19 US Poet)
"If you feel that life is one of God's jokes, there is no reason why we shouldn't
make it a good joke".
Kenneth Williams
"Not a shred of evidence exists in favour of the idea that life is serious".
Brendan Gill