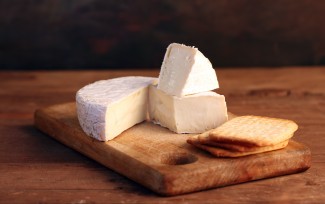 With traditional January bookings now well underway, tour operators are starting to get a very clear feel for what's selling well – and not – for 2014. For leading walking and cycling specialist, Headwater, early sales reveal that France continues to be the number one destination of choice for customers looking to combine gentle activity by day with fine food and wine in the evenings.
Tina James, Managing Director, explains: "France has long been synonomous with fine food, world-famous chefs and outstanding wines, so it's no surprise that it is now benefitting from the rise in gastronomic tourism and experience-led travel. The French, quite simply, are passionate about food – there are probably as many different types of French bread as there are cheeses (400+ types) – even the weight and price of bread is government controlled! But, with this obsession, comes quality, variety and pride – from the very high end restaurants to the tiny family-run brasseries where recipes have been handed down, unchanged over the centuries. When creating our walking and cycling itineraries, Headwater has hand-picked hotels where chefs use local, seasonal ingredients, and we have hand-crafted routes to include local markets, ancient wineries and gastronomic pit stops where you'd least expect them. Wine lovers will also enjoy exploring local vineyards, and we offer a complmentary wine pick up service so walkers and cyclists don't have to worry about carrying heavy, breakable bottles in rucksacks or panniers.
Fine food and wines are guaranteed on every French holiday with Headwater, however, for summer 2014, four selected holidays have been given a specific "gastronomic" rating. On these trips, we have worked woth local chefs to create tantalising gournet menus throughout – a real sensory experience awaits so we are delighted that these trips are among are best sellers for 2014″.
For walkers looking for a truly French gastronomic holiday, then Dordogne Gastronomic Walk or Gastronomic Walking in the Tarn are Headwater's most popular choices, whilst cyclists are being tempted by Loire Gastronomic Cycling and Gastronomic Cycling in the Dordogne. Other areas in France where both walkers and cyclists will enjoy fine regional cuisines, accompanied by world-class wines, include Alsace, Burgundy and Provence.
For bookings and further information, please call Headwater 0845 322 4672 or email sales@headwater.com