Thank you to recent customer David Odell for sending in a couple of his pictures from La Gomera, where he was guided by one of Headwater's most experienced and popular guides – Neil Flynn (on the right below).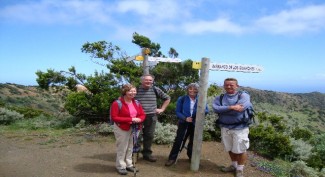 "Congratulate Neil on a brilliant holiday, including perfect picnics and weather".  We know that blue sky tends to follow Neil wherever he goes, but even if the blue sky doesn't turn up, at least you know the perfect picnic will!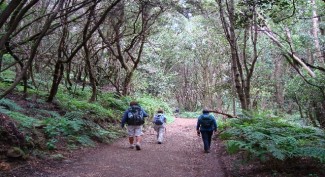 Neil guides both our walking holidays in Tenrife and La Gomera, where the walks and the accommodation are of the very highest order. It isn't just Neil that gets top marks on this holiday – it was a close race with our hotel the Parador de la Gomera, which according to Mr Odell's report was "Perfect in every way".
Feel free to click these links drop us a line for our Tenerife and La Gomera Autumn departures on 01606 720033.