We're now at a point where it's healthy to say that 2013 was awful and that this year is going to be much better. Assuming that the previous statement is scientific fact, let's look at the 2014 Portuguese festivals we're looking forwards to most.
This goes in the Algarve section because it's such a hotspot for tourism, particularly for travelling Brits, and a good amount of them will be within the Algarve. Saying that, there are a few from outside the region that are just too good to miss out on.
Carnaval
February sees a lot of carnivals throughout Portugal, but particularly in the south. Similar to the Rio parades we've already seen a lot of, they're bright and colourful and loud and that's certainly not going to change for this year. The best thing about the Algarvian carnivals is that they suit the sightseeing and the hedonistic types at the same time.
Here's a shot from the 2010 Loule carnival, Algarve: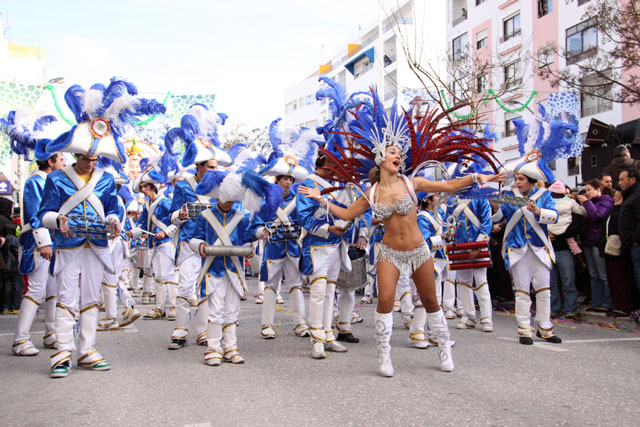 Festa das Tochas
Translated as the Feast of Torches, this Algarve event in São Brás is not only a festival that should definitely be high up on the list, but also one of significant historical purpose.
The daytime events will be quieter than the carnival events of the Algarve, but after a somewhat religious programme, the area opens up to fairs and, at night, music and festivities. This one is less appealing to the hedonists, but up there for those who enjoy the history and culture of Portugal, especially because the event celebrates the expulsion of British troops led by the Duke of Esssex in the 16th Century.
Activities are slightly less hostile now, with 'torches' made from flowers not flame- so don't expect any reenactments- but there is certainly some history we can both share.
Read more about The Feast of Torches
Optimus Alive, Oieras
The previous two posts have been traditional events that celebrate Portugal, but that may not be for everyone. Optimus Alive, however, is for everyone. It's a large music festival much like you'd find around most of the western world, but the lineup is always impressive and the weather tends to follow suit.
This year' headliners are The Black Keys and Arctic Monkeys.
Southwest Festival 2014
Southwest Festival is later in the year and slightly smaller than Optimus Alive, but still has a strong lineup and location. It' runs from 7-11 August in Southend Sea and the headliners are Fatboy Slim, Calvin Harris and Cee Lo Green. It's definitely a little more dance & pop than the rest, so go here if hard rock makes you cry.

Primavera Sound 2014
This festival is rock music for the older generations. The year's headliners are sparse, but Pixies have already been confirmed, and previous headliners include Blur & Dinosaur Jr.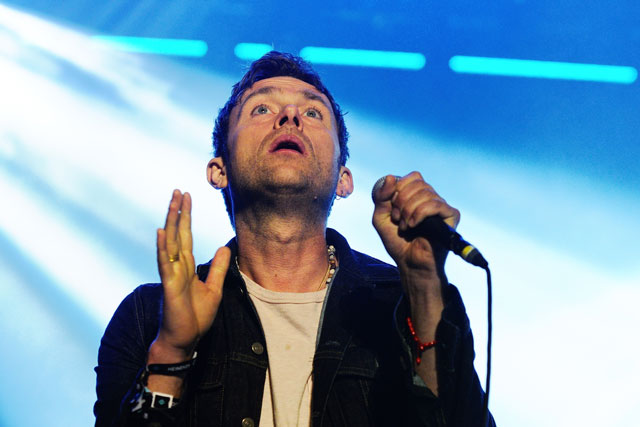 Al-Mutamid Music Festival
This is the most niche festival on the list, but I don't know, you may fancy it. Al-Mutamid festival keeps information sparse, but their promotional material says 'Africa and the Middle East will be brought together by the Wafir Sheikheldin (Suan) and Salah Sabbagh (Syria),' alongside some oriental dance, suggesting it's going to be a strange and interesting mix of cultures. If you do go, let me know how it is.
The festival moves across the Algarve in February, so you should be able to see it wherever you are.